Windows 10: A Game Changer for Enterprise Mobility
Mar 06, 2019 | 42Gears Team

When Windows 10 released in 2015, many viewed it as just another (optional) upgrade. With time, the latest version of the popular OS has effectively forced organizations to take a relook at their enterprise's mobility. What makes Windows 10 a powerful force of change is its Unified Endpoint Management (UEM) approach towards deploying and configuring Windows devices – PCs, mobile phones, tablets et al.
Organizations modernizing company and employee-owned devices with Windows 10 are already reaping competitive advantages. Over 700 million devices now run on Windows 10. The sooner companies migrate to Windows 10, the quicker they will realize the benefits – enhanced flexibility, improved security, and a more productive workforce.
Seamless Device Management
With Windows 10, IT teams no longer have to maintain Standard Operating Environments across company and employee devices. Its UEM capabilities allow the IT department to manage all enrolled devices centrally. The backend and the user experience is consistent across devices – desktops, laptops, hybrids, mobile phones etc.
This means enterprises don't have to limit themselves to a device manufacturer. Instead, they can buy the best devices, relying on an agile OS. Naturally, this changes the company's approach to device management. It's safe to say that with Windows 10, organizations can shift from a security-focused legacy architecture to a truly modern one.
User-Centric Experience
Windows 10 offers a consistent user experience across devices. It seamlessly integrates with other apps and services, synchronizing data, preferences, apps, and security settings for maximum productivity at work. An intuitive OS, it easily adapts from one device to another, making adjustments to touch, layout and UX as required.
Security and Support
Windows 10 features enhanced and easy-to-implement security elements such as AppLocker, Device Guard, Windows Defender, Credential Guard etc. that ensure compliance without the need for investing in additional software.
Windows 10 Offers a Unified Approach to Mobility Management
Windows 10 is pioneering a new era of enterprise computing through a unified PC management approach. By converging separate OS versions on PCs, tablets, and phones onto a single platform, it frees IT teams from managing legacy Windows PC clients. Moreover, applications only need to be written once and can run on any form factor.
Windows 10 also converges user interfaces for a unified experience on every device. With a single OS and a unified set of MDM APIs, it truly empowers IT teams to manage devices securely, prioritizing security and user experience.
This dominant operating system is now seeing enterprises move to Windows 10 at a rapid pace. Because Windows 7 support ends in 2020, enterprises must make this shift immediately. Only volume licensing customers will be able to extend support, but at a heavy price. Organizations must, in fact, embrace Windows 10 to offer employees a smooth enterprise mobility experience.
Embrace Windows 10 for a Modern Enterprise Architecture
In the 21st century, enterprises need to use the right tools for driving productivity. Migrating device management policies to modern UEM tools is a stepping stone to achieving the goal.
Windows 10 is heralding an OS revolution that transform enterprise mobility; its UEM capabilities oversee employee and corporate-owned devices in a unified, efficient manner. When combined with the right UEM platform, it can help organizations deliver unified device and security management.
Clearly, relying on traditional desktop tools no longer cuts it. Enterprises looking to streamline endpoint management must waste no time in adopting Windows 10 for its powerful UEM capabilities.
Explore UEM capabilities for managing Windows 10 devices here.
Subscribe for our free newsletter
Thank you! you are successfully subscribed.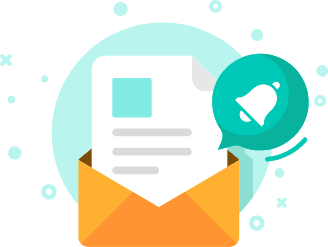 Exclusive News and Updates on Enterprise Mobility!
*

I consent to receive newsletters via email from 42Gears and its Affiliates.
Please agree
*

I have reviewed and agreed to 42Gears Privacy Policy and Terms of Use prior to subscribing and understand that I may change my preference or unsubscribe at any time.
Please agree
Please enter a valid official email