Why Android digital signage devices make good marketing tools
Aug 11, 2021 | 42Gears Team

Businesses looking for a digital signage solution look for features like cost efficiency, ease of use, simple integration with existing business tools, proper control and manageability of devices, and flexibility. There are a range of digital signage solutions available in the market. However, Android-based digital signage offers an especially good deal. In this article, we will learn about digital signage and why Android digital signage is the best choice.
What is digital signage?
Digital signage solutions are used for displaying videos or multimedia content to advertise offerings, or convey information. We see digital signage screens/devices in many places, such as airports, restaurants, museums, bus stops, and malls. They help people find their way, buy movie tickets, order food, get information, and more.
Many businesses use digital signage displays to reach and interact with their customers effectively and efficiently. Digital signage displays help increase brand awareness, promote new products, enhance customer experiences, attract new customers, and more.
Why are Android digital signage solutions good marketing tools?
Every platform comes with its own set of features. Businesses must choose solutions based on their needs. Whether a business needs digital signage on a budget, or wants a straightforward way to display simple content, Android can offer the best deal. Here are the reasons:
Cost Effectiveness
Traditionally, while setting up a digital signage solution for your business, you needed to separately cover the costs of a display, a commercial grade media player, installation, and device management. The average cost per commercial digital signage setup could be more than $2500 – too high for many firms with small-scale projects or requirements.
On the other hand, the cost of Android digital signage solutions is very low. Android TV boxes, such as the Shield TV, are very popular as they are available at lower price points (around $199).
Hardware Availability
A large number of Android digital signage solutions are available in the market for every need. Big brands such as IAdea, Philips and Elo offer a range of options including a 4K media player, 10" touch screen, and a commercial-grade display that fits in your lobby, or in a meeting room.
Content Management
Creating apps or content and pushing them to devices is easier for Android as compared to other platforms. As such, there is a lot of good content available in the market for Android digital signage screens. Additionally, developers keep adding new features such as facial or gender recognition and analytics which are considered crucial from a security point of view.
Control and management
Deploying digital signage solutions involves challenges like managing the OS, pushing security updates, locking down all digital signage devices, and remotely managing the hardware. It is easier to perform these jobs on Android as compared to other operating systems. Moreover, deploying signage solutions with Mobile Device Management (MDM) solutions can offer enhanced control. It enables remote control and management of all signage across all geographies.
An MDM solution empowers IT admins to configure and provision the signage over-the-air. With the kiosk lockdown mode feature, any Android TV/ tablet can become a digital signage screen. Also, the display can be blocked, allowing only a single app or a small number of apps to run. The MDM solution can help admins to control hardware keys and screen settings.
Some of Android digital signage options on the market
Ugoos Am6 Pro or Plus

The Ugoos AM6 is a good Android digital signage device. It has some strong features, such as automatic app updates and kiosk mode. The device has great features such as dual-band Wi-Fi with 2X2 MIMO, 32GB capacity, and 4GB RAM for fast performance. The average cost of this product is $150-$200.
Amazon FireTV stick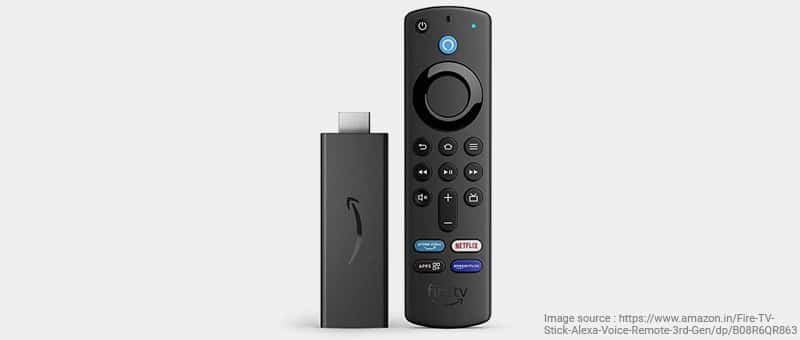 The Amazon Fire TV Stick is considered the cheapest option among commercial-grade media players. With Fire TV stick, it is super easy to set-up digital signage. It's features include a dual-core processor, a dedicated VideoCore4 GPU, and 8GB of storage. The average cost of the product is $49.99.
NVIDIA SHIELD Android TV Pro 4K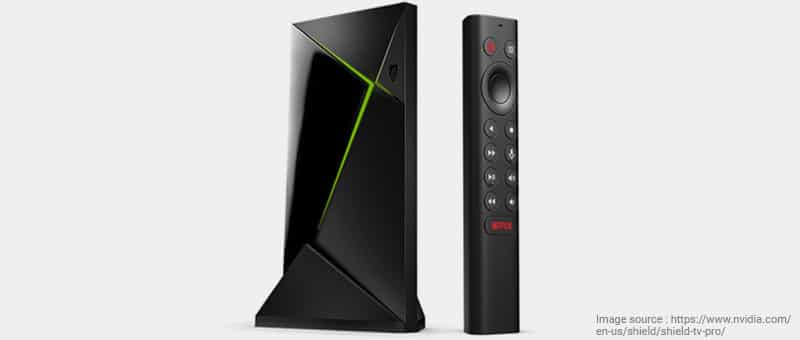 NVIDIA SHIELD delivers a great Android TV(HDR) streaming experience with features like high performance Dolby Vision for HDR output, 3GB RAM, and 2 USB drives. The storage of the device is 16 GB, which is expandable using USB flash or hard drives. The price of this product is $199.99.
Android is popular in the consumer market, and has established a good position in businesses too. The reason why Android is getting traction in businesses is because it is very easy and cheap to convert any Android tablet or smartphone into digital signage. On top of that, if these signages are deployed with MDM, that gives admins better control and manageability over devices across all locations.

Multiple MDM vendors are present in the market, including 42Gears. 42Gears can provide capabilities such as provisioning the devices over-the-air, easy conversion of Android TV/Tablet into signage using 42Gears kiosk lockdown mode, remote content management, configuring location tracking and security alerts remotely, and more. 42Gears works with many hardware manufacturers such as ViewSonic, LG, Samsung, Panasonic, Lenovo and Blackberry to integrate with 42Gears software seamlessly.
Are you looking for a solution to manage
Android digital signage devices?
Subscribe for our free newsletter
Thank you! you are successfully subscribed.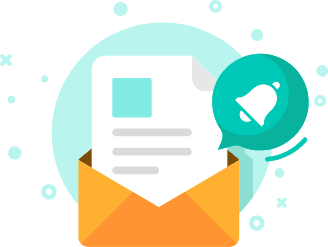 Exclusive News and Updates on Enterprise Mobility!
*

I consent to receive newsletters via email from 42Gears and its Affiliates.
Please agree
*

I have reviewed and agreed to 42Gears Privacy Policy and Terms of Use prior to subscribing and understand that I may change my preference or unsubscribe at any time.
Please agree
Please enter a valid official email