SureMDM now supports Custom Device Compliance Policy for Things Devices
Sep 13, 2023 | 42Gears Team
As there is a growing need for IoT devices in today's business ecosystem, IT admins are tasked with repetitive tasks when it comes to managing and securing these devices.
42Gears' Things Management Technology solution is designed to address the evolving challenges of managing IoT devices and maximize the efficiency gains.
It is important for the businesses to make sure that their IoT devices are in compliance with company policies to ensure maximum performance. As the properties of Things devices are dynamically generated and will differ for each device model, it becomes challenging for IT admins to implement common compliance policies along with other devices. To address this issue and to ensure that devices stay compliant with the company policies, we have introduced a new custom device compliance policy based on the device model, applicable device properties, and out-of-compliance threshold value.
With SureMDM, admins can now configure customized compliance rules for IoT devices. Compliance rules can be configured based on:
Things device model.
Things device properties such as battery lifetime health, connection status, and number of inches printed.
Condition that defines the out-of-compliance value. Data type of the condition i.e., integer, float, boolean, and string depends on the Things device properties.
Value of out-of-compliance threshold value. For example, if the Things device property is selected as "Connection status", then the available values are "True" or "False" as this supports boolean data type. Similarly if the Things device property is selected as "Battery health percentage", then the available values are in integer data type.
Duration of the event in order to be out-of-compliance in minutes ranging from 0-180. If the duration is set as 0, then the devices will be considered as out-of-compliance immediately on crossing the threshold value defined. In the same way, if the defined duration is more than 0, then the device will be considered out-of-compliance only if the device stays out of compliance for greater than the defined duration.
Working of Device Compliance Policy: (or) How Device Compliance policy works ?
Admins can configure one or more out-of-compliance actions like applying a job on the device, moving the device to blocklist, locking the device etc. Once applied, SureMDM identifies the compliant and non-compliant devices for each custom rule and takes the required action for non-compliant devices based on the rule. When the device goes out of compliance, admins can configure compliance policy to send out-of-compliance notification via message through console, sms, and email. Additionally, admins can also generate the compliance reports for custom compliance rules. Reports can be viewed in a pie chart that depicts the number of compliant, non-compliant, and unmonitored devices for the overall custom compliance policy.
SureMDM helps businesses to monitor the devices against compliance rules and maximize the utilization of Things devices to ensure seamless operations.
Enroll Things Devices in SureMDM just like
enrolling mobile devices
Subscribe for our free newsletter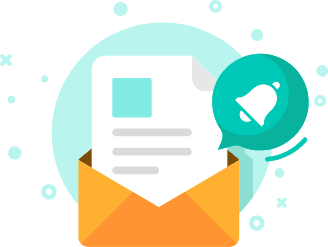 Exclusive News and Updates on Enterprise Mobility!
*

I consent to receive newsletters via email from 42Gears and its Affiliates.
Please agree
*

I have reviewed and agreed to 42Gears Privacy Policy and Terms of Use prior to subscribing and understand that I may change my preference or unsubscribe at any time.
Please agree