New Features and Updates in 42Gears MDM 2020
Dec 16, 2020 | 42Gears Team

The year 2020 marked a significant year for 42Gears in terms of new features added to SureMDM, its UEM solution. Due to the pandemic, many businesses were forced to adopt a work-from-home strategy to ensure business continuity. To make this possible, 42Gears bolstered SureMDM's remote enrollment, security and compliance features. Thanks to SureMDM, admins can remotely keep devices safe and onboard new employees.
Here are all the new features that 42Gears developed for its customers during 2020.
SureMDM
1. New Feature in SureMDM: Device Enrollment
Bulk Enrollment of Windows Devices through .ppkg Method
SureMDM now supports the bulk enrollment of Windows 10 devices through the provisioning package (.ppkg) container method. With this feature update in SureMDM, admins can create a provisioning package using the Windows Configuration Designer app and then enroll devices using a provisioning package.
2. Enhancements in Dashboard
New Dashboard Design
The latest iteration of SureMDM's dashboard has been designed to enhance the user experience and provide flexibility. Often, it is challenging for admins to monitor a large device fleet through a single dashboard. With this update, admins can create multiple dashboards based on different criteria such as location, groups, and so on. This ensures enhanced visibility across endpoints.
Additionally, admins can create multiple color-coded charts for each dashboard to monitor the health of every endpoint. Further, admins can restrict dashboard access based on different roles and user permissions.
Support for Data Analytics in Dashboard
Often admins need to generate customized reports to derive conclusions for a specific problem. But without access to enough data points, it is difficult to analyze the root cause of the problem. Hence, the latest feature update in SureMDM offers a new dashboard that supports data analytics. This feature can be used to create data-rich graphs and charts which will help admins optimize processes whenever needed.
3. Security
In 2020, SureMDM added support for a few key Samsung Knox and Windows security features.
Windows Defender Support for Windows EMM Devices in SureMDM Profiles
SureMDM by 42Gears started supporting Windows Defender. This feature provides protection against spyware by scanning the PC in real-time. Therefore, admins can fortify sensitive business files and attachments by running a scan before downloading them.
Windows Firewall on Windows Desktops
Windows Firewall is one of the most essential security features for network security. It helps to protect data from hackers. Now, admins can remotely configure firewall policies and push them onto enrolled devices using SureMDM.
Samsung Knox Service Plug-in and Support for OEMConfig Feedback Channel
The latest version of SureMDM supports the Knox Service Plugin (KSP). Enterprise admins can now use the KSP solution to discover and deploy the latest Knox features to their Samsung devices almost instantly after features are commercially launched by the manufacturer.
4. Integrations
Cisco ISE Integration
The integration with Cisco ISE is an intelligent approach towards ensuring network security while business endpoints are accessing a company's network. Together, Cisco ISE and SureMDM ensure that non-compliant, non-registered, and unauthorized devices do not get access to a company's network.
Aruba ClearPass
The partnership with Aruba ClearPass is yet another significant step towards strengthening network security. SureMDM's integration with Aruba ClearPass helps admins get greater visibility into the devices connecting to the company network.
Webhooks Integration
SureMDM now supports the Webhooks framework, which is a quick way to find out about changes within SureMDM. Admins can subscribe to specific events of interest and enable a webhook by selecting an Endpoint URL. This will create a notification policy. As a result, webhooks will post data to the URL whenever one of those events occurs. For instance, admins can set notifications for charging state of the device battery, whether it is unplugged or charging.
5. Relay Server for File Downloads
Now, you can easily configure a relay server on your premises for Android devices. The relay server helps to cache files while downloading from the cloud and save them locally. This solves the problem of devices consuming excessive bandwidth while downloading apps or content from the cloud.
6. App Wrapping Support for Windows Devices
SureMDM's app wrapping feature only supported Android devices until 2020, when it was extended for Windows devices as well.
7. Profiles Support for Linux Devices
SureMDM now offers advanced profile functionality for Linux devices. The new Linux profiles enable IT admins to configure and deploy single or multiple profiles on Linux devices. IT admins can now use SureMDM on Linux devices to control system settings, manage users and their access to applications, blocklist URLs, and configure Wi-Fi. Most importantly, admins can easily lock down Linux devices into kiosk mode with access to a list of allowed applications only.
8. Plugins
42Gears developed custom plugins for SureMDM that will help admins customize the experience of using the platform. Additionally, developers have flexibility to build their own plugins for SureMDM in case they are looking for specific functionality. Meanwhile, some of the ready-to-use plugins allow admins to rename devices and modify device names in bulk, export jobs to an XML file and update custom columns in the SureMDM device grid.
9. Things Connectors
SureMDM by 42Gears expanded support to include Things Connectors for Chainway and Zebra devices. Things Connectors are at the core of 42Gears' revolutionary Things Management framework, enabling admins to discover, enroll, and manage device peripherals that traditionally remained unmanaged.
SureLock
Authenticator App Integration with Multi-User Profile Settings via Active Directories/LDAP
SureLock includes support for Active Directories and LDAP servers via a custom Authenticator App. This integration improves the user authentication process with two types of login, AD Login and OTP Login. The Authenticator app interacts with SureLock and redirects it to the custom HTTP server of the customer. Then, the custom HTTP server negotiates with the AD/LDAP servers and provides authentication to the SureLock Authenticator app, which will delegate to SureLock internally.
NFC Manager Plugin App
Often, users need to transfer files even if the device is locked with SureLock. The NFC Manager Plugin app in SureLock helps with that. It lets users transfer files without exiting SureLock. Currently, this feature is available in SureLock from version 15.79 onwards.
Wi-Fi Center Plugin App
The Wi-Fi Center Plugin app helps users to configure Wi-Fi settings even when devices are locked down using SureLock. Moreover, users can even turn on or turn off the Wi-Fi through this feature. Currently, this feature is available on devices running Android 10 and above.
Enhancements to Improve the User Experience while Enabling Single Application Mode
The new enhancements in SureLock provide an enhanced user experience while also reducing errors in device setup. So, admins can use these enhancements when enabling Single Application Mode.
SureFox
Dark Mode for SureFox iOS and iPadOSSureFox now provides an option to turn on dark mode on iOS and iPadOS devices. Dark mode improves readability on devices by reducing the light emitted by device screens while still maintaining the minimum color contrast ratio.
SureVideo
Schedule Multiple Playlists
It's now possible to schedule multiple playlists in SureVideo for any date and time.
Data Analytics in SureVideo
SureVideo now supports data analytics features. Admins can now generate a detailed analytics report of all media files that were played on devices running SureVideo.
Conclusion- What Next
If you would like to know more about how these features work, you can try them out for yourself in SureMDM.
Try any or all of these features in SureMDM
for free today.
Subscribe for our free newsletter
Thank you! you are successfully subscribed.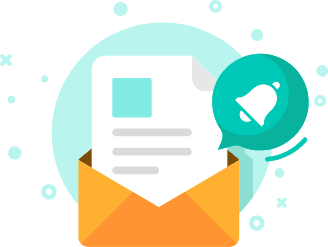 Exclusive News and Updates on Enterprise Mobility!
*

I consent to receive newsletters via email from 42Gears and its Affiliates.
Please agree
*

I have reviewed and agreed to 42Gears Privacy Policy and Terms of Use prior to subscribing and understand that I may change my preference or unsubscribe at any time.
Please agree
Please enter a valid official email