Linux Device Management: What It Is and How It Works
Dec 22, 2022 | 42Gears Team
Linux, a desktop operating system (OS), is slowly and steadily gaining popularity as an alternative operating system among developers and other users. According to Fortune Business Insights, the Linux market is expected to rise from USD 6.27 billion in 2022 to USD 22.15 billion by 2029, with a CAGR of 19.8% during the forecast period. Being an open-source software, Linux has been used by several organizations to develop and deliver innovative solutions. But it's difficult for most businesses to manage Linux devices because it requires in-depth technical knowledge and high-tech tools. To overcome this challenge, organizations need to deploy a Linux device management solution. With this tool, IT admins can manage the entire Linux device management lifecycle, from enrollment to decommissioning, effortlessly. They can also ensure that processes work as intended, each Linux system and server is patched, log files are renewed, authorized users access the right devices allocated to them, and more.
42Gears' SureMDM for Linux OS is one such tool that allows IT teams to manage, secure, and monitor Linux devices effortlessly from a central web console. The solution allows you to take Linux device management to a whole new level, with granular control and multiple management modes.
In this article, you will learn more about SureMDM's features and how they make Linux device management easy.
Linux is very different from other operating systems, such as Windows. The main thing that makes Linux different from other operating systems is that everything in Linux is made up of files. Yes, you heard it right. From the Master Boot Record to Linux devices, everything in Linux is a file. Linux allows users to access the source code and authorizes them to make modifications based on their preferences. This is not possible with operating systems. Although many developers prefer Linux devices, the operating system presents a real challenge for IT admins to centrally monitor and secure Linux endpoints.
By deploying 42Gears' SureMDM for Linux, IT admins can address this issue. They can install and update software remotely and change device configurations over-the-air. They can also run scripts such as Python or shell scripts remotely.
Key Features of 42Gears' Linux Device Management Solution
Here's what makes 42Gears' SureMDM for Linux devices a great choice for businesses around the world:
1. Centralized Web Console
When you have several devices, monitoring each device and its applications can be challenging, particularly when the teams are working remotely. Using SureMDM, you can manage all your distributed Linux devices from a single central console. You can also deploy and install applications on multiple Linux devices at the same time, and track and analyze app status using reports.
2. Device Compatibility
It is painful for IT admins to see an error message that says, "Your device isn't compatible with this application." To address this, 42Gears has made sure that its Linux Device Management solution supports all major Linux distributions, including CentOS, SUSE, Linux Mint, Ubuntu, Fedora, and Red Hat.
3. Enhanced Security and Improved Productivity
Employees use various devices to complete their tasks while they are working remotely. But, as they say, convenience and comfort come at a cost. Hackers now use sophisticated attack vendors to breach employee devices in remote work locations. Moreover, employees often unintentionally download malicious apps or click on suspicious links. This makes them easy targets for attackers.
By deploying SureMDM, you can transform your Linux devices into dedicated-purpose kiosks. This allows your employees to access only specific apps and websites. By restricting access to unapproved websites, you can not only protect confidential business data but also ensure that employees stay focused. This also helps prevent device misuse.
3. Remote Linux Desktop Tool
SureMDM allows you to access Linux desktops from afar to troubleshoot issues remotely. You can remotely view a Linux desktop screen from your browser on a Windows-based system, a Linux machine, or even a mobile device, such as an Android phone or an iPhone. With remote access, you can remotely control Linux devices using your computer's mouse and keyboard. This feature is especially useful for fixing configuration issues on headless devices with no external display or input devices.
4. OS Update
Software updates are necessary to keep devices running smoothly and reduce security vulnerabilities. You can use 42Gears' Linux MDM solution to install kernel and OS updates remotely. OS patches can be pushed to all Linux devices simultaneously, ensuring that they all receive the latest security updates with minimal user intervention.
5. Remote Linux Shell Scripting and Content Distribution
You can execute Linux shell commands to perform any operation on a remote Linux computer or device, similar to how you would do it if it were right in front of you. SureMDM can also help you remotely distribute documents, files, and media to a large number of devices with just a click.
6. User Management
SureMDM allows you to easily add, remove, and manage users on Linux-based devices. You can quickly assign or revoke Admin access whenever you wish. In addition, you can enable login access rules to allow users to log in on specific days and times.
7. Remote System Configuration
SureMDM can help you remotely perform the following system configurations on Linux devices: changing Wi-Fi settings, disabling the clipboard, blocking USB, and many more.
42Gears SureMDM is developed to support devices based on Android, iOS/iPadOS, Windows, macOS, Wear OS, VR, and IoT platforms, alongside Linux devices. Plus, with SureMDM, IT admins can effectively secure, monitor, and manage both company- and employee-owned devices.
Deploy SureMDM to manage your Linux devices.
Subscribe for our free newsletter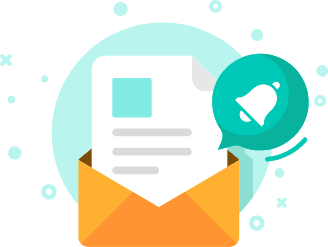 Exclusive News and Updates on Enterprise Mobility!
*

I consent to receive newsletters via email from 42Gears and its Affiliates.
Please agree
*

I have reviewed and agreed to 42Gears Privacy Policy and Terms of Use prior to subscribing and understand that I may change my preference or unsubscribe at any time.
Please agree