iPadOS vs iOS: What's the difference?
Aug 27, 2021 | 42Gears Team
iPad owners were likely surprised in 2019 by the creation of a brand-new operating system specifically for Apple's tablet line, known as iPadOS. While the iPhone and iPad had shared an OS for almost ten years at this point, going forward, the iPad would receive iPadOS updates, while the iPhone would receive iOS updates. Of course, this prompted a question that remains common today: what exactly is iPadOS vs iOS?
It only takes a quick glance at iPadOS and iOS to see they are quite similar. That said, there are some key differences between them. Whether you use iPads and iPhones in the office or at home, it's worth knowing what distinguishes them from each other.
iPadOS: Reflecting the iPad's Laptop-Style Capabilities
iPadOS offers exclusive capabilities that speak to the way many businesses use iPads. In other words, iPadOS-exclusive features bring the iPad in line with laptops and desktops, while still offering a unique iPad flavor. These include multitasking features, support for Apple Pencil and handwriting, and business-focused native iPad apps.
One of the biggest iPadOS vs iOS differentiators is the ability to display multiple apps on screen at once. Naturally, this leverages the iPad's larger screen as compared to that of an iPhone. Multitasking enables two apps to share the screen (via Split View), or open an app on top of another using the Slide Over feature. On an iPhone, this would likely be quite cluttered, but on an iPad, each app still has enough screen space to be usable.
The Apple Pencil accessory works exclusively with iPads, as opposed to iPhones. As a result, only iPadOS supports the Apple Pencil, but it can do more than just handwriting. iPadOS 14 introduced Scribble, which interprets handwriting to serve as a valid input for any text field. Some pencil-based gestures can substitute for more complicated gestures. For example, anyone with an Apple Pencil can circle a word on-screen to highlight it.
While features like Scribble and Split View can enhance app functionality, it's worth also considering that iPads have some unique apps. Many iPad apps are developed from the ground up for the iPad to take advantage of the extra screen space. In fact, some apps are iPad-exclusive and can only be downloaded on iPadOS. Granted, this is technically not an inherent feature of the OS. Still, it is worth noting because it plays such an important role in how people use devices.
It's also worth noting that Apple makes it easy to convert iPadOS apps into macOS apps using a tool known as Mac Catalyst. In fact, Mac Catalyst allows developers to use the same source code for iPadOS and macOS apps, allowing for apps to be developed concurrently for both platforms. While Mac Catalyst automatically adapts iPadOS apps to support macOS interface elements, developers can add additional macOS elements like the ability to summon and use the Preferences window.
iOS: Size and Mobile Connectivity Define Exclusive Features
As one might expect, the iPadOS vs iOS comparison also includes some features that are exclusive to iOS. As the iPhone is smaller and more portable than the iPad, iOS-exclusive features take advantage of this size difference. These features include Apple Watch pairing, CarPlay functionality, and a selection of iPhone-exclusive apps.
It's important to note that only an iOS device can tether to an Apple Watch. In other words, you will need an iPhone if you want to use and manage an Apple Watch. While the iPad can indirectly monitor Apple Watch fitness data, you can't use it to pair directly with WatchOS. This likely reflects the portable nature of both the Apple Watch and iPhone.
Additionally, only iPhones can work with Apple's CarPlay feature. Namely, on some car models, iOS devices can sync with the car to present a stripped-down version of iOS on the car's touchscreen. This facilitates the process of making calls, finding directions, playing music, and more. While many people will likely bring iPads in their cars, they will need to find an alternative to CarPlay.
Finally, a fair number of first-party apps are only compatible with iOS, not iPadOS. This includes core tools like the Health app, as well as Apple's Translate app, which facilitates quick translations while travelling. The exclusivity of these apps could easily change in the future, since these apps do not rely on any hardware features exclusive to iPhones.
iPadOS vs iOS Are Far More Alike Than Different
There are many similarities between iPadOS and iOS whether you're comparing them for use at home or in the office. They run most of the same apps and have nearly identical aesthetics. Most importantly, businesses can manage both via Apple Business Manager or Apple School Manager. Additionally, you can utilize mobile device management (MDM) solution such as SureMDM developed by 42Gears if you want to use iPhones and iPads for business purposes. With SureMDM, you can manage, secure, and monitor a variety of other devices including Android phones, Windows laptops, MacOS desktops, and MacOS PCs outside of the Apple ecosystem.
Manage iPhones and iPads with SureMDM
Subscribe for our free newsletter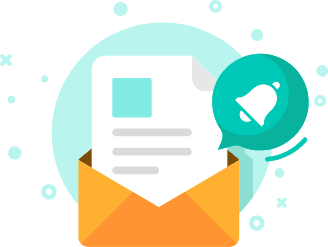 Exclusive News and Updates on Enterprise Mobility!
*

I consent to receive newsletters via email from 42Gears and its Affiliates.
Please agree
*

I have reviewed and agreed to 42Gears Privacy Policy and Terms of Use prior to subscribing and understand that I may change my preference or unsubscribe at any time.
Please agree