How much do hospitals spend on information technology? How much should I spend?
Oct 26, 2021 | 42Gears Team
If you're involved in determining a hospital's IT strategy, you may be anxious to know what kind of budget you have to work with. You might also wonder how much other hospitals spend on information technology. Plus, you might ask how they get the most out of their budget. If that's something you're worried about, you've come to the right place. You'll also learn how technologies like MDM in healthcare can help.
How much do hospitals spend on IT?
Healthcare IT is an enormous industry. Gartner estimates global healthcare IT costs will reach almost half a trillion dollars in 2021. In terms of how much each hospital spends on IT, the global average is roughly 3%, though this varies globally; in North America, the average is closer to 2.5%. This ultimately results in IT spending of roughly seven thousand dollars per employee per year, at least looking at the American market.
Of course, this obscures the fact that hospitals have shifted their spending substantially in the last year. Namely, COVID-19 has had major impacts on healthcare IT. Contagion concerns sparked a massive shift to remote patient healthcare models. This meant that IT teams had to support the infrastructure required for remote care. This includes supplying disadvantaged patients with hardware (and maintaining that hardware), on top of performing maintenance on the hardware nurses and doctors used.
IT Help Desk Spending: A Major Obstacle to Lower IT costs
While healthcare IT encompasses all kinds of technology, what comes to mind for many people is help desk spending. In other words, this is the amount hospitals spend to resolve device malfunctions and other issues that need immediate support.
Of course, you're likely wondering how much each hospital spends on help desk costs. Because hospitals vary greatly in size, the best measure of IT healthcare spending is likely the amount spent per hospital bed. According to a 2015 study by NIT Health, the average hospital spends about two thousand dollars per bed, per year, on IT service desk costs.
IT help desk spending may have grown substantially in the context of COVID-19. Social distancing concerns mean planning for technicians to come on-site is difficult. Yet hospitals overwhelmed with patients need devices to work more than ever before - requiring a faster average resolution time. Together, these issues can force hospitals to expand their IT teams and spend more than they had allocated on help desk issues.
Make no mistake: IT help desk spending does not have to be high for a hospital to run well. If well-optimized and equipped with the appropriate tools, healthcare IT admins can provide top-notch service at a relatively low cost. The key to making this possible is managing IT devices with the right kind of software. Namely, mobile device management (MDM) in healthcare is right for the job.
What is MDM in Healthcare?
MDM is popular software that enables a given hospital's IT admins to manage healthcare devices remotely. Using technology like SureMDM by 42Gears, companies can quickly enroll every device into their network, and then view all those devices from a central console. With Remote Control functionality, IT teams can remotely view device screens, and even control many devices remotely.
The beneficial impact Remote Control can have in healthcare IT is potentially enormous. Because many IT challenges can be resolved remotely, no one needs to travel to repair the offending device in-person. This cuts down on so-called "truck roll costs" - the cost of either sending a device to the IT department, or sending a technician to the device. It also allows for faster issue resolution time.
Plus, MDM solutions like SureMDM provide an at-a-glance view of every device in the network at any time, and send alerts to IT admins about anomalies. This means that IT staff can spot signs that devices are about to fail - for example, if a device fails to fully charge after a night spent charging - and then intervene before they stop working.
Conclusion
Figuring out how much hospitals spend on information technology is important, but more IT spending isn't always a good thing. If you can properly leverage software like MDM technology, you can reduce spending while achieving better outcomes through remote troubleshooting. With SureMDM, you can get started easily, with a free trial to create a proof-of-concept, and get help from MDM experts along the way.
Try SureMDM today for more efficient
healthcare IT spending
Subscribe for our free newsletter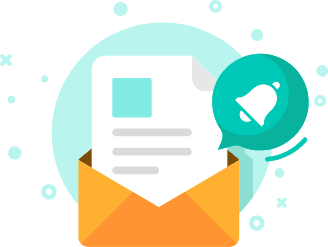 Exclusive News and Updates on Enterprise Mobility!
*

I consent to receive newsletters via email from 42Gears and its Affiliates.
Please agree
*

I have reviewed and agreed to 42Gears Privacy Policy and Terms of Use prior to subscribing and understand that I may change my preference or unsubscribe at any time.
Please agree