Efficient Processes in Manufacturing Facilities with Adoption of Mobile Devices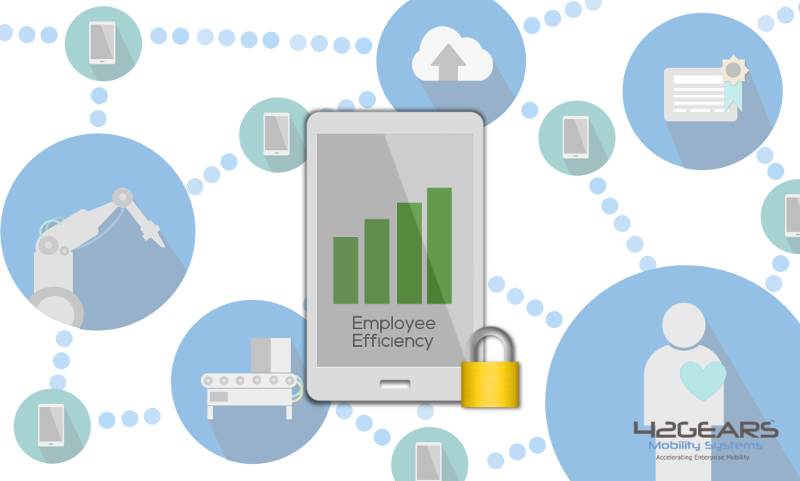 All industries are shifting to make their workforce mobile and empowering them with simplified business processes and efficiency. This adoption of mobile technology at workplace on a large scale has changed business environment completely. Now, it is difficult for an organization to stay relevant and achieve success in their respective industry without integrating mobile devices into their business processes.
Manufacturing industry is driven by well-balanced automated as well as manual workforce, and is characterised by globalized business structure. It involves coordination and collaboration on a large scale and was one among the first few industries to adopt mobile devices in their business.
There are multiple benefits of deploying mobile devices in the manufacturing industry. Here is a list of some of these benefits:
Provides accurate information on employee productivity
Conventional methods of tracking employee productivity requires going through a lot of paperwork which consumes time and effort. However, with the introduction of mobile devices, companies are able to create a trustworthy and automated system of maintaining accurate data which can be accessed real-time. With minimum human intervention, there is little chance of error.
As mobile technologies are the perfect automation solution, inspection and quality checks of the manufacturing processes and goods at remote locations and worksites have become seamless. With compatibility of the devices and wide range of supporting applications available for Android platform, tasks like carrying out inspections have become easier. It is also helping organizations become compliant with safety standards, regulations and production quality.
Mobilisation of on-demand data
As employees are required to handle immense amount of data, it has become inevitable for them to use mobile technology. With mobile devices, employees can access client data, upload photos from any remote location as well as accomplish data related tasks promptly.
Enhance customer relations
Earlier the whole process of getting feedback from customers and resolving them was slow and time consuming resulting in a negative image. With the help of mobile devices, manufacturers now can constantly interact with their customers on a regular basis for getting feedbacks and quickly redressing all pending issues. For instance, earlier a car manufacturer gets feedback from a customer about a manufacturing defect only through customer surveys which finally reaches the manufacturer after a long time. With the introduction of mobile devices, manufacturers get instant feedback via mails and messages.
Ensure safety of employees by tracking their movement
As shop floors are hazardous, it is important for management to ensure safety of their employees. Employees on the shop floor armed with mobile devices help management keep track of them on an hourly basis, as a result ensuring their complete safety in case of any emergency. For example, with GPS enabled mobile devices, employees can be easily tracked that allow safety workers to know where exactly they are in a manufacturing unit, and the duration of their stay.
With such advantages and ease of implementation, manufacturing companies will continue to embrace and promote mobile technology which will further improve productivity and efficiency across different spheres of the industry.