Discover the key to remote mobile testing
Feb 26, 2021 | 42Gears Team

Mobile testing has evolved in new and intriguing ways over the last few years. Read on to learn about one of the most exciting evolutions – AstroFarm by 42Gears.
Of course, mobile testing is an important part of the way many companies operate. Any firm making or testing an app needs to make sure it works well on a range of devices. As a result, there is a whole industry now revolving around DevOps, which focuses on facilitating testing and operations.
If you need to test devices remotely, look no further than AstroFarm by 42Gears. Unlike other test methods, which operate via public device farm, AstroFarm lets you set up a private device farm.
Mobile Testing Needs a New Approach
The COVID-19 pandemic has taught companies a valuable lesson about self-sufficiency. As many companies have gone bankrupt, their former partner businesses are now looking to consolidate their operations.
Even as companies change their thinking, they rely on public device farms for remote mobile testing. This means that they need to trust a third-party to maintain devices, and then make those devices available to rent. If this falls apart, companies can't easily test new apps, slamming the brakes on essential DevOps.
Plus, many companies purchased devices for testing pre-pandemic. Now, those devices are now languishing in an office, or a single worker's home. If companies give up and rent time on a public device farm, those prior device purchases were a waste.
AstroFarm Changes The Game for Mobile Testing
AstroFarm is among the first tools to offer you an alternative – a private device farm made of devices you already own.
Here's how AstroFarm works:
Using AstroFarm, you create a cloud-based hub for any devices you need for testing.
You can add devices to the hub from anywhere – all that's needed is a compatible device, a computer, and a USB cable.
Once devices are online, the hub will tell you whether each device is available or in-use.
Choose an available device to use remotely for any kind of testing.
Once you are done with the device, release it back to the hub and it will be available for anyone to use.
Who Needs AstroFarm?
AstroFarm is valuable for all kinds of companies who use mobile testing, including:
Any company that had to throw together work-from-home plans quickly because of the pandemic. If blindsided by the pandemic, your company likely had to quickly shift gears to remote work. Even now, if company devices aren't readily accessible by the people who need them, you're missing a valuable opportunity.
Anyone who plans to buy new devices for employees in the near future, especially for companies with a large reach worldwide. If you have offices in both the US and India, for example, those offices are active at different times. With the help of AstroFarm, companies can buy a device for one office and ask the other to access it via cloud. This lets you cut device purchases in half, without giving up any efficiency in the process.
Any firm that values autonomy. While 42Gears can help you maintain your private device cloud, it is entirely your own. Thus, you can make whatever changes you want in real time to adapt to changing industry needs.
Begin Today
For those who have found the work-from-home transition to be a real struggle, AstroFarm is a great step towards using office resources more efficiently. Moreover, you can get started today with a free custom demo.
Evolve your remote mobile
testing with AstroFarm
Subscribe for our free newsletter
Thank you! you are successfully subscribed.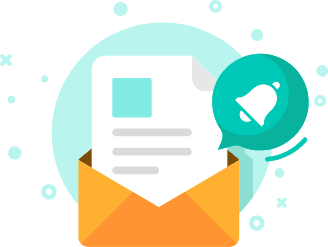 Exclusive News and Updates on Enterprise Mobility!
*

I consent to receive newsletters via email from 42Gears and its Affiliates.
Please agree
*

I have reviewed and agreed to 42Gears Privacy Policy and Terms of Use prior to subscribing and understand that I may change my preference or unsubscribe at any time.
Please agree
Please enter a valid official email