Demystifying Android Enterprise Zero-touch Enrollment
Jan 17, 2018 | 42Gears Team
Mass device enrollment and provisioning mobile devices has always been a cumbersome and time-consuming task for IT admins. The entire process that is usually followed involves unpacking the mobile device, booting up, and installing all required business application and configuration. This process took lot of time to get the device ready for operational use.
Google has solved this problem with Android Zero-touch Enrollment a seamless and secure method for mass deployment of Android devices in enterprises. This new feature preconfigures work-managed devices before shipping, which makes them enterprise ready and can be rolled out to the employees immediately. Zero-touch provisioning not only eliminates the task of manual setup of devices but also maintains a consistent corporate policy in place for everyone. Supporting end-users is easy, as employees can just sign in and get access to their work apps and data without any extra effort.
What is Android Zero-Touch Enrollment?
Android zero-touch enrollment is a seamless process for enrolling Android devices into an enterprise mobility management solution. Once devices are enrolled in an enterprise mobility management solution, IT admins can remotely monitor and manage them. It enables IT teams to deploy a large number of company-owned devices without having to individually configure each device.
Android zero-touch registration is a suitable method to enroll corporate-owned Android devices into an EMM solution. It helps make large scale roll-outs fast, easy, and secure for organizations and IT teams. Android zero-touch deployment simplifies the process of configuring devices before shipping them to employees working across geographies.
Which versions of Android Devices Support Zero-touch Enrollment?
From September 2020, selected resellers can offer any Android device with zero touch deployment. Importantly, Android devices that are eligible for zero-touch enrollment need to be bought directly from a reseller or Google partner and not through a consumer store. Reseller partners are listed in Android's Enterprise Solutions Directory.
How does it work?
Zero-touch Provisioning (ZTP) feature starts working on first boot after the devices are purchased by an enterprise from resellers. IMEI or serial numbers are transmitted to the Android Zero Touch Portal. And then a configuration can be assigned to the device by an admin. Post that, over-the-air enrollment occurs on purchased devices or any device that has been factory reset by default. Organizations can configure EMM policies as per their needs. Using the zero touch enrollment feature, devices can be automatically enrolled into an EMM solution, and policies can be applied thereafter.


With ZTP registered devices, admins have greater control on tasks like deploying apps silently or creating kiosks on the devices before they are deployed.
Android Zero-touch Enrollment will support Google Pixel and Pixel 2 devices running Android 7.0 or newer versions. Google also started working with several OEM partners to enhance the support for other Android 8.0 devices as not all Android 8.0 devices support ZTP. Recently, Huawei announced the ZTE support for Mate 10 and Sony for Xperia XZ1 and XZ1 Compact. Google also reported that any Samsung device that is shipped with, or updated to Android Oreo will support Zero touch.
Organizations looking to mass deploy Android devices can benefit from Zero-touch Enrollment support.. They should also ensure that their EMM tool supports zero-touch provisioning.
42Gears is a Google approved EMM Solution Provider offering support for multiple Android enterprise solution sets as part of its EMM Platform.
Manage your Android devices today using 42Gears EMM. Try it for free.
Subscribe for our free newsletter
Thank you! you are successfully subscribed.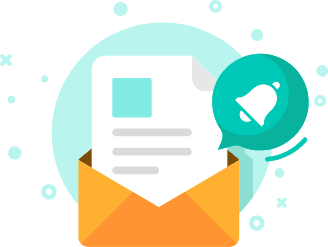 Exclusive News and Updates on Enterprise Mobility!
*

I consent to receive newsletters via email from 42Gears and its Affiliates.
Please agree
*

I have reviewed and agreed to 42Gears Privacy Policy and Terms of Use prior to subscribing and understand that I may change my preference or unsubscribe at any time.
Please agree
Please enter a valid official email