5 Ways Mobile Devices are Transforming the Healthcare Industry
Jun 11, 2015 | 42Gears Team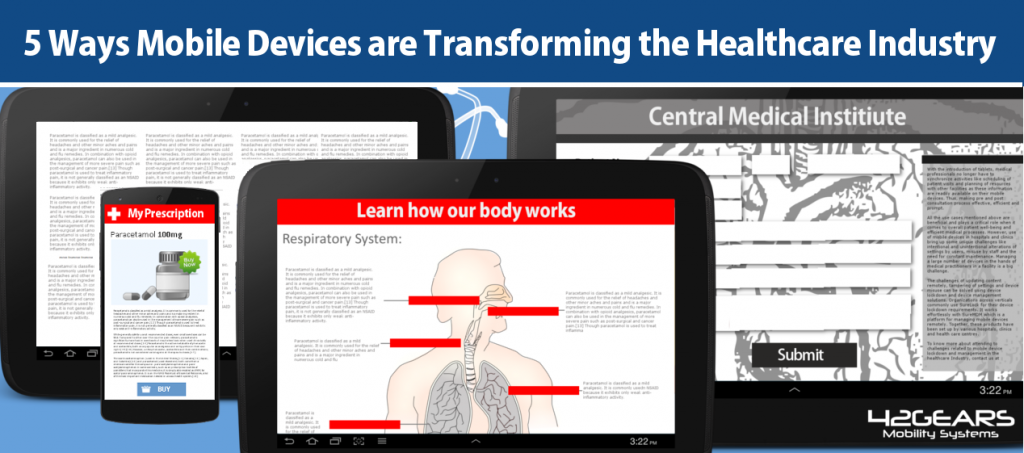 Connected mobile devices today are transforming how we work and that is why it is not surprising to see them making an impact on all industries including healthcare. Not only doctors, but other medical staff like lab technicians and nurses are also using mobile devices to improve the overall healthcare service.
Simplified mobile healthcare solutions have improved patient care and day-to-day activities of medical practitioners in the following ways:
1. Easy patient record management
An appropriate patient record system on mobile device:
Provide doctors easy and on-the-go access to patient history
Optimizes patient flow
Eliminate errors and duplicate efforts
Improves patient satisfaction throughout each phase of the treatment
2. Patient education
Mobile devices makes it very easy for doctors to make patients understand about their condition or illness through interactive visual contents. Virtual simulation and animated graphics explaining suggested diagnosis/treatments and expected consequent results has proved to be more effective and convincing.
3. Remote patient care
Elderly patients who are too weak to be admitted in hospitals can be given treatment remotely with the help of accurate and fast access to patient information on mobile devices. The two way communication of medical stats, health readings, images, videos and texts have worked really well with both patients and doctors. Plus, these devices are rugged and can withstand drops and bumps.
4. Direct drug order entry
Hand-written drug orders by medical practitioners and doctors can be easily misunderstood by patients which can potentially lead to mishaps. With the help of CPOE or Computerized Physician Order Entry that lets a licensed medical practitioner enter prescriptions and other medical orders into a tablet or mobile device, mix-up and errors can be avoided.
5. Practice management
With the introduction of tablets, medical professionals no longer have to synchronize activities like scheduling of patient visits and planning of resources with other facilities as these information are readily available on their mobile devices. Thus, making pre and post consultation process effective, efficient and prompt.
All the use cases mentioned above are beneficial and play a critical role when it comes to overall patient well-being and efficient medical processes. However, use of mobile devices in hospitals and clinics bring up some unique challenges like intentional and unintentional alterations of settings by users, misuse by staff and the need for constant maintenance. Managing a large number of devices in the hands of medical practitioners in a facility is a big challenge.
The challenges of updating content remotely, device settings tampering and device misuse can be solved using device lockdown and device management solutions. Organizations across verticals commonly use SureLock for their device lockdown requirements. It works seamlessly with SureMDM which is a platform for managing mobile devices remotely. Together, these products have been set up by various hospitals, clinics and health care centers.
To know more about attending to challenges related to mobile device lockdown and management in the healthcare Industry, contact us at sales@42gears.com.
Posted in
Android
,
Business
,
Development
,
Enterprise Mobility
,
General
,
SureLock
,
SureMDM
and tagged
Enterprise Mobility
,
Medical
,
Mobility
,
SureLock
,
SureMDM
Subscribe for our free newsletter
Thank you! you are successfully subscribed.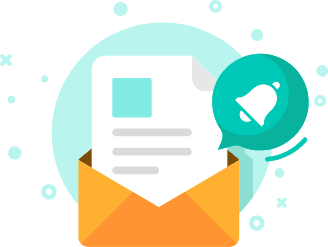 Exclusive News and Updates on Enterprise Mobility!
*

I consent to receive newsletters via email from 42Gears and its Affiliates.
Please agree
*

I have reviewed and agreed to 42Gears Privacy Policy and Terms of Use prior to subscribing and understand that I may change my preference or unsubscribe at any time.
Please agree
Please enter a valid official email