5 Takeaways from Gartner's Newest Report on Business Continuity During COVID-19
Jul 29, 2020 | 42Gears Team

COVID-19 seems on the surface to be a once-in-a-lifetime disruption- but it is a much more broadly applicable warning about how businesses should prepare for the future.
These disruptions are the focus of Gartner's most recent report on the pandemic, How COVID-19 Has Changed Business Continuity Management. In the report, Gartner notes new widespread demand for business continuity management (BCM), the necessity of conducting a business impact analysis (BIA), and the ways that organizations can prepare themselves for future crises (be they new waves of infection or something else entirely).
Read on to learn five of the most important points from the Gartner report, and what they mean for your organization.
1. Business Continuity Management is crucial
Prior to the COVID-19 pandemic, many organizations did not have designated personnel responsible for keeping those organizations from collapsing in the event of a major crisis.
Even for those that did, most continuity planning revolved around scenarios like a flood disabling a factory, rather than the global disruption of a pandemic. The last time a pandemic severely threatened business continuity was the 2009 H1N1 scare, and most business continuity plans in that scenario never needed to be called upon.
Companies with a well-implemented Business Continuity Management protocol had less difficulty transitioning to remote work at the start of the pandemic. Still, pandemic response plans are only the start of business continuity preparedness. Savvy organizations must anticipate all kinds of potential crises, including natural disasters, future pandemics, and worldwide cyberattacks.
2. Carrying out or updating a business impact analysis (BIA) is essential
Businesses must complete or update BIAs in order to identify which positions and departments are mission-critical. When severe business disruption occurs, executives can then focus on those mission-critical assets in order to maintain continuity. After all, businesses cannot afford to mislabel anyone as an essential or non-essential worker.
Additionally, BIAs must consider essential third-party services. If a third-party provides important supplies, for example, a business might stockpile those supplies during normal operations, or find a backup supplier from whom to purchase the product after major disruption.
3. Frequent communication at all levels is key
Even for those companies that did have BCM personnel in place prior to the pandemic, the BCM personnel quickly became incapable of ensuring business continuity all by themselves. Mounting a coordinated company response required the involvement of individuals from every part of that company.
This suggests that BCM professionals should not operate in isolation; they should build interdepartmental relationships that enable them to quickly mobilize and shift company resources as necessary in the event of a crisis. This includes the ability to rapidly send alert messages to key personnel.
One often-overlooked challenge of the pandemic is regional variation in how quarantine restrictions apply to workers. If governmental protocols differ between two factories owned by the same company, for instance, miscommunication can result in one or both factories expecting something impossible from the other.
4.The pandemic is not over until it is truly over
As indicated by huge spikes in COVID-19 cases since Gartner wrote its article in mid-June, the pandemic may resurface several more times. Businesses cannot dismantle remote-working technologies upon returning to the workplace, as newly-returned workers may need to enter lockdown once more.
Gartner frames the enterprise response to a pandemic as cycling through acute responses (i.e. moving into lockdown) and recovery periods (i.e. beginning to return to the workplace). This cyclical viewpoint allows businesses to adapt to the current situation without permanently abandoning either their remote-work or in-person tech infrastructure.
This also implies that being legally authorized to return to in-person work does not automatically make it worthwhile to do so. Gartner notes that the standards for ethically restarting in-person work are so strict that many organizations will not want to initiate the process until they are absolutely sure the pandemic is over.
5. The pandemic is not a once-in-a-lifetime event
Even though Gartner acknowledges the unique challenges posed by the pandemic, Gartner foresees a high chance for major disruption in the near future. Issues spread rapidly in an era of globalization, and organizations may even have to contend with multiple disruptions at once.
Organizations mobilizing BCM personnel for the first time should do so with the intent to maintain the protocol they create even after the pandemic finally ends. Likewise, a move towards tech infrastructure that can support remote work will provide ongoing benefits even after the end of a pandemic.
Moving Forward
If Gartner's report makes anything clear, it is that the future of enterprise needs to be flexible. This is easier said than done, but the right device management software makes it possible.
SureMDM by 42Gears allows IT admins to secure, monitor, and manage devices both in the office and from a distance. Admins can also relay emergency messages from a central console, keeping key personnel informed at all times. By supporting almost any kind of workplace restructuring, SureMDM can make business continuity management substantially easier.
Gartner Disclaimer
Gartner does not endorse any vendor, product or service depicted in its research publications, and does not advise technology users to select only those vendors with the highest ratings or other designation. Gartner research publications consist of the opinions of Gartner's research organization and should not be construed as statements of fact. Gartner disclaims all warranties, expressed or implied, with respect to this research, including any warranties of merchantability or fitness for a particular purpose.
SureMDM- Streamline Business Continuity
Management at an Affordable Price.
Subscribe for our free newsletter
Thank you! you are successfully subscribed.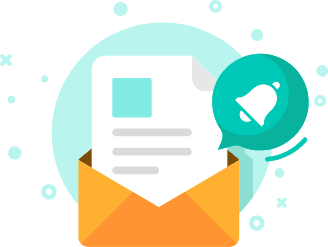 Exclusive News and Updates on Enterprise Mobility!
*

I consent to receive newsletters via email from 42Gears and its Affiliates.
Please agree
*

I have reviewed and agreed to 42Gears Privacy Policy and Terms of Use prior to subscribing and understand that I may change my preference or unsubscribe at any time.
Please agree
Please enter a valid official email