5 key benefits of using Android management software
Sep 14, 2021 | 42Gears Team
Android management software helps administrators easily deploy, manage, and secure their organizations' devices and applications. Whether a company is large or small, Android management software supports all organizational needs. It helps to set up the enterprise policies required to manage Android devices deployed in any organization.
Android management software provides several key functions such as enrolling newly-acquired devices, managing Android devices from a centralized console, setting device policies with ease, enforcing security, and mandating device password policies. Plus, this kind of software can wipe data from a particular app or an entire device remotely if required. 
Let's explore the key benefits of using Android management software.
The benefits of using Android management software
1. Reduces the time and effort IT admins need to manage Android devices
Manually deploying each new device and configuring apps and content is tedious and time consuming. Admins can use Android management software to overcome this challenge, quickly and efficiently automating many repetitive tasks. Now,the IT team can put its precious time and effort into other crucial objectives.
Android management software helps in saving time and effort by using a central console for setting up apps, content, and updates on many devices.
2. Boosts productivity
Employees might get distracted or use their work devices for unproductive purposes such as games and entertainment. Android management software can help admins block access to these distractions via an on-device MDM (mobile device management) app. This helps increase worker productivity.
3. Enables better device management in BYOD scenarios
The Bring Your Own Device (BYOD) market is continuously on the rise. According to Global Market Insights Inc., the BYOD market will reach $366.95 billion by 2022. With so many BYOD devices at work, IT admins need to make sure corporate data stays safe when BYO devices access it. Android management software can play a crucial role by establishing clear boundaries between personal and corporate data on BYO devices. This enables admins to manage and secure corporate sensitive data without compromising users' personal data. 
4. Helps in preventing device loss
If workers lose devices in the field and don't have data backed-up, the company can lose that data permanently. Plus, if thieves or other malicious actors access sensitive data on lost devices, they can expose customer information or trade secrets. Thankfully, Android management software or MDM helps to prevent device loss via constant inventory tracking. Additionally, admins can find lost devices by using the location tracking feature included in most MDM solutions. Finally, if needed, admins can wipe the device or all data from a device remotely.
5. Reduces maintenance costs
Maintaining or repairing large numbers of Android devices deployed across different locations is difficult. Sometimes, if companies deploy devices in remote locations, it becomes prohibitively expensive and time-consuming for IT staff to physically troubleshoot those devices. Android management software, or MDM for Android, can help reduce those maintenance or repair costs through remote troubleshooting.
Summary
Android management software, also known as MDM for Android, is a great tool to manage your Android devices effectively. 42Gears MDM for Android is a robust solution which helps organizations to manage and control their Android devices effectively and efficiently. 
42Gears MDM offers robust device security features, an easy way to deploy and update devices (and the apps on those devices), and a straightforward way to manage devices in remote areas.
Are you looking for a solution to
manage your Android devices?
Subscribe for our free newsletter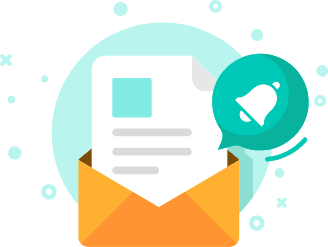 Exclusive News and Updates on Enterprise Mobility!
*

I consent to receive newsletters via email from 42Gears and its Affiliates.
Please agree
*

I have reviewed and agreed to 42Gears Privacy Policy and Terms of Use prior to subscribing and understand that I may change my preference or unsubscribe at any time.
Please agree