Why Enterprises Should Make the Move to Android Fast
May 17, 2018 | 42Gears Team

The rugged handheld device industry is undergoing a major shift. Windows has been the mainstay OS for rugged devices for more than a decade. However, with Windows announcing its decision to wind down support for legacy operating systems such as Windows Embedded CE 6.0 and Windows Embedded handheld devices, enterprises must quickly review their options to migrate their hardware to a new OS. Among others, Android stands as the next viable option for enterprises.
In order to transition to a new OS, enterprises can either replace all deployed devices at the same time or transition to a different OS such as Android or iOS by gradually replacing their existing devices. The first option will require enterprises to make massive investments in hardware and spend on training costs. The second option has multiple advantages such as easier transition process and additional time to develop new OS apps. Users can take time to get hands-on experience with new devices. But in most cases, as Android already has a large user base, users are familiar with its functions. Familiarity with the OS and functionalities could make training easier and less expensive.
The end of life dates for the following versions trailed by Microsoft are:
June 2018– Windows Embedded CE 6.0
June 2019– Windows Embedded 8.1 Handheld
January 2020– Windows Embedded Handheld 6.5
Scope of Android in the rugged space
From 2015 to 2016, the market share of Android-based rugged handheld devices has grown from 24% to 37%. Also, during that time, demand for Windows Embedded Handheld 6.5X/Windows Mobile fell from 49% to 39%. According to a research by VDC, "The rugged tablet market is expected to grow to $623.6 million by 2020".
These figures indicate that modern purpose-built rugged mobile computing devices are increasingly becoming the first choice for industries. With Windows quickly losing the market for rugged space, Android is expected to become the dominant OS. The adoption rate for Android-based rugged devices is steadily growing as it is less expensive, easy to deploy, and hardware friendly. Android has a robust ecosystem with a broader choice of apps and development opportunities for the rugged world. Android OS offered rugged device manufacturers a better opportunity to design attractive and enterprise friendly devices. Some manufacturers are also looking at incorporating new dimensions such as Artificial Intelligence and Internet of Things. It will be interesting to see how the addition of consumer-specific features changes the future of rugged devices using Android OS as the base.
Benefits of moving to Android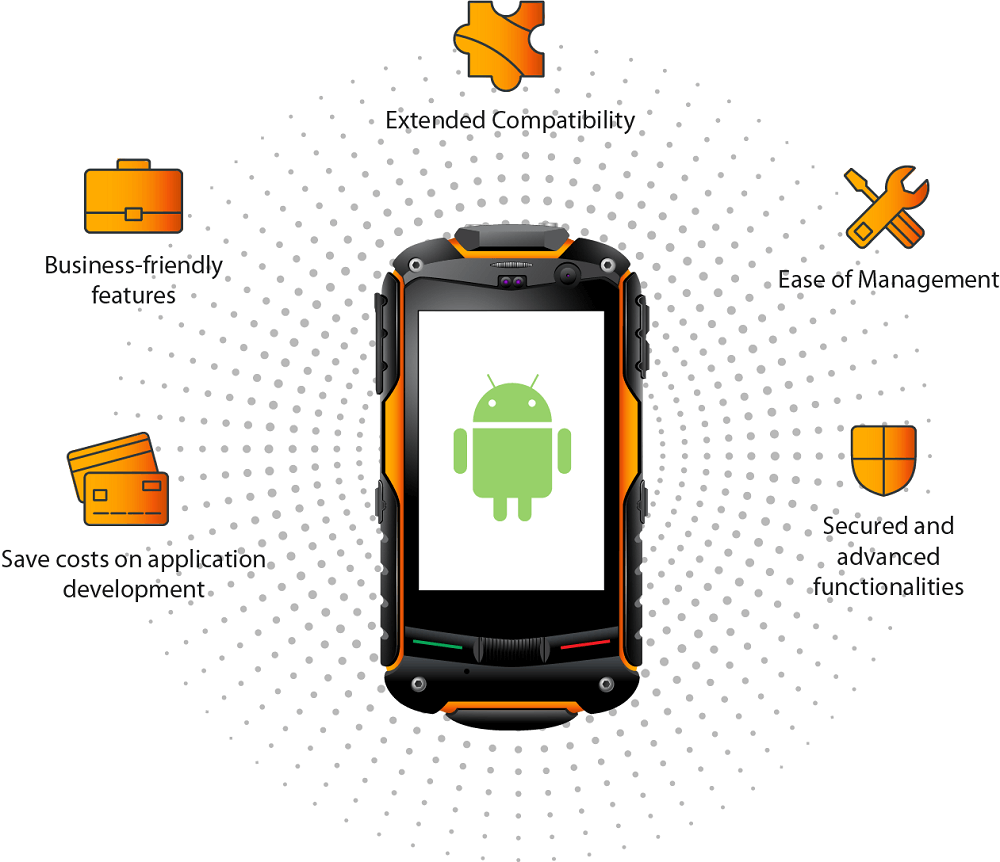 Business-friendly features: Rugged devices are durable computing devices. They have tough, shatterproof, sunlight readable displays which makes them preferable mobile computing devices for various field operations. Rugged devices have also evolved to support various peripherals such as Bluetooth, Wi-Fi and Long-Term evolution (LTE-A 4G wireless broadband technology) enabled devices. Only Android OS offers support for multiple features together, making it a perfect choice for rugged devices. Google is further trying to improve on its enterprise-friendly features such as encryption, multi-user capability and Android Enterprise support.
Ease of Management: Most of deployments of rugged devices are done in the field, away from the corporate offices. This demands that deployment process to be really simple and in minimal number of steps. Over the last few years, Google has focused on offering enterprise friendly features. It gives organizations plenty of options to control Android devices for safe and productive use in the workplace. Google has simplified the device deployment process greatly with Android's Zero touch enrollment feature which is great for large deployments. Moreover, it is easy to remotely manage Android devices and troubleshoot issues in the field so that there are reduced incidents of device downtime.
Save costs on application development: With Windows-based rugged devices, companies had to invest steeply for rugged application development, deployment and support. But Android enjoys has a huge developer community and provides access to millions of applications available in the app store. Opting for Android-based rugged devices presents enterprises an opportunity to save on costs on app development and resolve support issues easily. Enterprise developers have access to the rich functionality of Android SDKs and developer-friendly tools.
Secured and advanced functionalities: Until the last few years, enterprises didn't consider Android to be a secure platform for enterprise deployments. But with the recent upgrades of Android, it supports platform such as Samsung Knox which can help enterprises to separate personal and business data on the devices. Also the rugged manufacturers such as Zebra are continuously adding advanced security and functionalities to their devices for improved business use.
Compatibility: Android-based rugged devices are compatible with various Bluetooth headsets and wearable ring scanners which are often used in the warehouse and manufacturing plants. They also have built-in Near Field Communication (NFC) capabilities, and better touch screens than previous predecessors.
Windows is continuously losing its market share to new entrants since it the announcement. While Microsoft is facing an uphill battle, trying to push its recent mobile-centric OS, Windows 10 IoT Mobile Enterprise, Android is successfully capturing that market and expanding its presence in the rugged computing market. EMM vendors have recognized this shift and are offering advanced remote management tools to empower the field workforce in the toughest of work environments.
42Gears EMM offers Android Rugged device management solution which includes device enrollment, device provisioning, device tracking, security and diagnostics. 42Gears also partners with some of the biggest rugged device manufacturers such as Zebra and DataLogic that offer ruggedized hardware running on Android OS.
Schedule a free demo
Subscribe for our free newsletter
Thank you! you are successfully subscribed.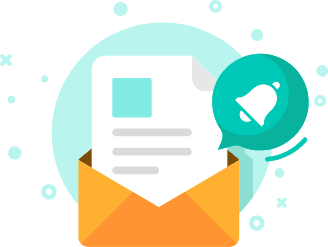 Exclusive News and Updates on Enterprise Mobility!
*

I consent to receive newsletters via email from 42Gears and its Affiliates.
Please agree
*

I have reviewed and agreed to 42Gears Privacy Policy and Terms of Use prior to subscribing and understand that I may change my preference or unsubscribe at any time.
Please agree
Please enter a valid official email