Permit SureMDM To Ignore Battery Optimization On Android Devices
Mar 13, 2020 | 42Gears Team


The battery of an average smartphone or tablet holds its charge for roughly a day with moderate use. In practice, our constant smart device usage means battery life is typically much shorter than a full day.
Even Android has introduced device power management features, such as limiting apps' access to device resources like the CPU and battery based on user's usage patterns, and enabling device manufacturers to impose precise restrictions on how much power apps can utilize.
As useful as these power management features can be, they can become an obstacle if you want to continually run a business app on a device. As an example, consider an MDM app installed on an Android device that has aggressive power-saving tools in place. If the device has battery optimization turned on, it is highly likely that the MDM app could turn off, and with it, all the app's security and management policies. This could pose a threat to both the device and the data on these devices.
Using SureMDM, you can disable power-saving measures that could potentially interfere with SureMDM's functionality. This means that the SureMDM Nix application can continue working even if the device is in idle mode, or battery-saving mode.
How do you do it?
There are two ways to do it:
When you launch the SureMDM Nix Agent app for the first time, enable Ignore Battery Optimization in the Nix Permission Checklist prompt.
Use Custom Run Script job to create a job and push it to the device.
Enable Ignore Battery Optimization using Run Script
To enable Ignore Battery Optimization using Run Script job, follow the steps listed below:
Log in to the SureMDM Web Console.
On the SureMDM Home menu, go to Jobs > New Job > Android > Run Script.
On the Run Script prompt, search for Battery Optimization under the Generic tab.
From the search result, click on Runscript to ignore Nix app from Battery optimization with true/false, enter the value as True and click on Validate.
Click on Insert once the validation is done.
Give a name to the job and click Save.
Go back to the SureMDM Home menu, select the desired device and click Apply to apply the newly created job.
Once done, the Nix app will ignore any battery optimization power-saving setups on the device and will continue running in the background, even if the device is in idle or sleep mode.
SureMDM by 42Gears
SureMDM represents the cutting edge of mobile device management
Subscribe for our free newsletter
Thank you! you are successfully subscribed.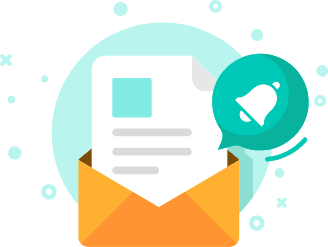 Exclusive News and Updates on Enterprise Mobility!
*

I consent to receive newsletters via email from 42Gears and its Affiliates.
Please agree
*

I have reviewed and agreed to 42Gears Privacy Policy and Terms of Use prior to subscribing and understand that I may change my preference or unsubscribe at any time.
Please agree
Please enter a valid official email