Mac Management Solution: The Secret to Facilitate Learning in Modern Classrooms
Apr 16, 2021 | 42Gears Team

Primary and secondary schools rely heavily on Macs. With a wide variety of learning apps and tools to choose from, Macs provide teachers with all the tools they need to make learning more effective. But while deploying Macs for education may expand learning horizons, managing and securing these machines can be a herculean task for IT admins. This is especially true for schools without dedicated IT teams.
Why Do Schools Need Mac Management Solutions?
Although Apple now provides complete support for bulk device deployment, ensuring that every device is updated with the school's latest security policies can take a lot of an IT team's time. This is where a strong Mac management solution is required. A strong macOS MDM not only addresses the needs of modern learning environments where technology is key, but also automates common IT tasks.
The adoption of Macs in education is fueled by growing remote learning trends. Due to the COVID-19 pandemic, almost all universities and schools have now transformed their teaching methods to accommodate remote learning. Thus, IT teams must adapt to this environment by leveraging Mac management solutions.
According to CRN, "Mac revenue for the company's fiscal Q4 (of the 2020 fiscal year) jumped 29 percent to reach $9.03 billion, compared to the same quarter a year ago. That blew past the previous Mac record of $7.4 billion in the fourth quarter of 2018."
SureMDM's Mac Management Features for Schools
SureMDM's Mac Device Management provides a wide number of tools for managing Macs in education. Using SureMDM, schools can help teachers to set up classes and remotely configure devices to keep students focused on their studies. Moreover, SureMDM's integration with Apple School Manager helps to simplify device deployment and management. Therefore, IT administrators can get Macs up and running very easily.
Managing Macs in Schools with SureMDM's Mac Management Solution
Enrolling Devices in Bulk
SureMDM's integration with Apple School Manager makes it easy for admins to deploy multiple devices at the same time. With SureMDM's macOS MDM, admins can automatically enroll and configure devices remotely, thereby saving valuable time and resources. Moreover, schools get to choose between cloud and on-premise configurations, which makes it possible to manage devices on-campus or off-campus.
Distributing Classroom/Education Apps
Often educators need urgent access to a wealth of new apps in the classroom. SureMDM's macOS MDM makes this possible by empowering educators to have access to pre-configured apps from the App Store or third-party vendors. It helps IT admins to purchase and distribute essential apps on the managed Mac devices required in the classroom. IT admins can even procure and deploy apps for on-demand access by educators. For instance, IT admins can pre-install apps such as Zoom, Microsoft Teams, and Skype (on school-owned devices) which have become indispensable collaboration tools for remote teaching.
Managing Content
Perhaps one of the greatest advantages of using Apple School Manager is its exclusive web-based education portal. With it, admins seamlessly manage content on Macs. With Apple School Manager, educators can set up and host classes, share study materials and applications. Teachers can personalize the learning experience in a remote learning environment when hosting live classes with the Zoom app.
In case the school wishes to filter access to certain websites, IT admins can add those websites to a "blocklist." This lets them control browsing on Chrome or Safari browser.
Managing Inventory and Licenses
Traditionally inventory and application management for Mac devices has been difficult. It was overly complicated because of the lack of visibility into device usage, which led schools to make expensive purchase decisions. Thankfully, with SureMDM's central dashboard, admins can give privileged access to teachers and students based on their roles. By segregating devices into different groups based on roles and locations, admins can easily manage device licenses.
Managing Devices
SureMDM provides options to customize Macs with advanced profile management features. With multiple restriction and configuration options, admins can configure devices to ensure a focused learning environment for students. Further, admins can set profiles that block distracting games, apps and social media apps during certain periods of the day.
Reducing Data Consumption
Multiple students downloading content at the same time may result in clogging up the bandwidth and slowing down the Wi-Fi. This is where admins can leverage the content caching feature on Mac devices that helps them to reduce data consumption in the same network. This feature is available in the latest version of macOS, Big Sur. For instance, admins can use this feature to download the latest updates, apps, and books on a teacher's device, and offer it on-demand to students via a local connection.
If you would like to learn more about SureMDM, please visit the SureMDM Mac Management page for a 30-day trial.
Take a closer look at classroom management
features for Macs
Subscribe for our free newsletter
Thank you! you are successfully subscribed.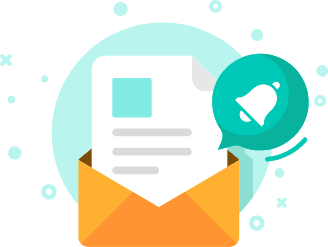 Exclusive News and Updates on Enterprise Mobility!
*

I consent to receive newsletters via email from 42Gears and its Affiliates.
Please agree
*

I have reviewed and agreed to 42Gears Privacy Policy and Terms of Use prior to subscribing and understand that I may change my preference or unsubscribe at any time.
Please agree
Please enter a valid official email