Lenovo Tablets : Changing the face of Enterprise Mobility
Apr 26, 2017 | 42Gears Team

Enterprises have started embracing numerous applications and devices to mobilize business processes and improve workforce productivity. It started with the deployment of smartphones, rugged handhelds and lately tablets. Tablets have key advantages like efficient battery support, easier network connectivity, software compatibility, and are powerful enough to run most business applications, have large screens and are easy to carry around..Adding tablets into your workflow enables you to remain productive while minimizing the weight of your gear bag.
Tablets to take over laptops: Here comes the top dog!
As we step into 2017, most high-end tablets come with an enhanced processing speed that can beat the popular laptops available in the market, Hence, enterprises are showing a strong affinity towards these kinds of handhelds. As a result, most of the top tablet manufacturers have plunged into the segment to cater to the device needs of today's businesses. And one of the players is Lenovo. While the market is getting more competitive, Lenovo has succeeded in capturing a large market share.
Lenovo was founded in Beijing in 1984 and acquired IBM's PC business in 2005. In 2011, Lenovo penetrated the Windows and Android tablet market and became a prominent smartphone seller in 2012. It became the world's top PC maker in 2012 and acquired Motorola Mobility from Google in 2014. Inspiring Journey, isn't it?
Today, when mobility is the top most priority for any business, Lenovo's end-to-end value proposition serves with a vast array of business oriented tablets to fulfill the end customer needs.
Hence, let us dig out Lenovo's top-notch tablets for your business: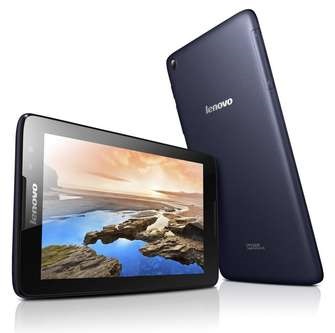 Lenovo IdeaTab A8 is one of the prominent members of Lenovo tablet family and a well-known enterprise tablet. With a decent processor speed, the tablet is lightweight and serves with a long-lasting battery life of 8 hours which undoubtedly makes it a great tablet for business. Available within a range of $157 to $162, this tablet is an ideal option for those who prefer Windows 8.1 to running Android OS.
Key Advantages
Affordable

Lightweight

Front-facing speakers with Dolby Audio

Smart Sidebar optimizes display settings

Inbuilt satellite GPS that works offline
Lenovo Miix 3 10.1-Inch 64 GB Tablet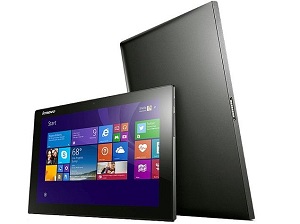 Lenovo Miix 3 is one of the most sturdy tablets in the market and best-fit for business use. The Windows 8.1 tablet offers a good balance of weight, size and battery life. The tablet is ideal for those who prefer additional RAM and heavy-duty processor. Available within a range of $291 to $349, the light-weight tablet with 8 hours of battery life proves to be a faithful partner for everyday workplace use.
Key Advantages
Long battery life

Supports Windows 8.1

Light-weight

Ideal screen size for business use: not too large, not too small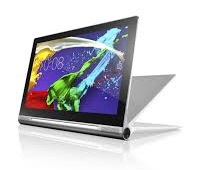 Lenovo Yoga Tablet 2 Pro is an ultimate 13-inch corporate tablet. This plus-sized handheld is ideal for enterprise folks who prefer slightly large devices for corporate presentations. An inbuilt Pico projector adds more zest to its purpose. This Lenovo product ranges from $454 to $494 and is known for its long-lasting battery life.
Key Advantages
32GB of storage

13.3 inch display

12hours battery life

Easy to grip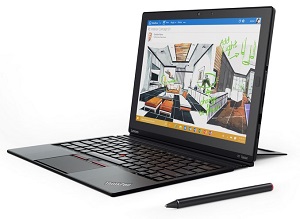 The ThinkPad X1 Tablet is one of the best convertible tablets in the market. It allows engineers to have a fun time in building a business slate. It is a great attempt by Lenovo to make a play for the iPad-hungry enthusiasts as it carries the hallmark of a signature ThinkPad device.
Key Advantages
Portability and easy to grip

Light weight

Elongated battery life up to 10 hours

8 GB RAM
If you are searching for a comprehensive tablet for enterprise use, Lenovo tablets can deliver exactly what you are looking for. Apart from being the esteemed member of Lenovo's gizmo family and used by thousands of professionals across the globe, these tablets have also succeeded in playing an integral role as productive endpoint devices in numerous enterprises.
Moreover, these tablets are well equipped with stringent authentication capacity and sign on to limit unauthorized access and centralized control of the tablets during business use. Lenovo strongly believes in strategic collaborations with some of the top-tier Independent Software Vendors (ISVs) for integral security and management features, right at their device level.
Such collaborations can churn out significant benefits for enterprises when almost all business essentials are available in a single device. This is what team 42Gears strongly believes in; its strategic partnership with Lenovo reflects strong business ethics to deliver simplified, flexible and high-performance mobility solutions because eventually, it's a happy customer that matters.
Subscribe for our free newsletter
Thank you! you are successfully subscribed.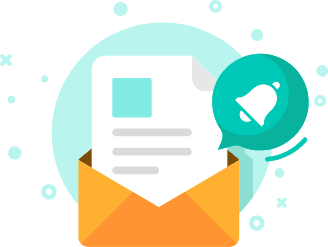 Exclusive News and Updates on Enterprise Mobility!
*

I consent to receive newsletters via email from 42Gears and its Affiliates.
Please agree
*

I have reviewed and agreed to 42Gears Privacy Policy and Terms of Use prior to subscribing and understand that I may change my preference or unsubscribe at any time.
Please agree
Please enter a valid official email