Gartner recognizes SureMDM, the 42Gears MDM solution, for its unique capabilities
Aug 20, 2020 | 42Gears Team

In the 2020 Gartner Magic Quadrant report for Unified Endpoint Management solutions, SureMDM by 42Gears has an Honorable Mention that acknowledges the unique nature of 42Gears Things Management Technology.
If you haven't heard of Things Management, now is a great time to learn more about it. In doing so, you'll see how 42Gears is a unique MDM solution that lets you manage a greater range of device peripherals than ever before.
Like most firms included in the Gartner report, 42Gears software (known as SureMDM) provides a remote command center from which to secure, monitor, and manage a range of devices. What distinguishes 42Gears from other providers is its emphasis on ease-of-use and its ability to manage a variety of nontraditional endpoints with Things Management Technology.
Things Management Technology
Most offices use printers, charging stations, and other technology that doesn't include a traditional operating system. These peripherals can complicate the device management process. In order to truly manage every piece of technology in the office, IT admins can use SureMDM by 42Gears. SureMDM includes special software modules known as Things Connectors, which allow admins to remotely manage their devices from anywhere. This means admins can determine when printers need ink or paper from afar, for example.
Some device manufacturers already have tools in place to manage printers and other devices (such as Zebra's Link-OS), but these tools are not necessarily integrated into a larger management ecosystem. 42Gears has worked with Zebra, Datalogic, Lenovo, and other leading manufacturers to ensure their tools integrate into the SureMDM console.
There's an active development community that builds Things Connectors that can be adapted to almost any kind of device peripheral, which allows SureMDM to adapt and evolve along with each company that uses it. This makes SureMDM an ideal MDM solution for companies of any size.
Your developers can develop their own Things Connectors and share them with other companies, helping to evolve SureMDM even further.
Ease-of-Use
42Gears has designed its management console to be easy-to-learn, providing easy access to a range of powerful device management tools. SureMDM allows users to create automated commands and setting configurations (known as jobs and profiles) that secure, monitor, and manage devices quickly and easily.
SureMDM's focus on accessibility and utility, as well as the diligence of the 42Gears customer service team, has earned 42Gears a loyal customer base. 42Gears has been recognized with the Gartner Peer Insights Customer's Choice designation since 2018, which reflects the satisfying experience 42Gears provides to its customers.
How to Learn More
As a mid-size device management firm, 42Gears did not meet the overall company size mandates Gartner implemented in 2020 for UEM Magic Quadrant inclusion. However, 42Gears is proud of the Honorable Mention recognition, and believes that one of the greatest strengths of 42Gears is the balance of flexibility and reliability only a mid-size device management firm can provide.
SureMDM has integrated an array of other new features over the last year, enabling 42Gears customers to do a better job of analyzing business data and taking decisive action based on that data. To learn more, watch our on-demand webinar here.
If it's in your office, you should manage it.
With SureMDM by 42Gears, you can.
Subscribe for our free newsletter
Thank you! you are successfully subscribed.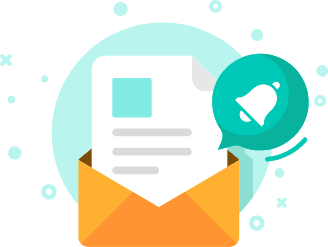 Exclusive News and Updates on Enterprise Mobility!
*

I consent to receive newsletters via email from 42Gears and its Affiliates.
Please agree
*

I have reviewed and agreed to 42Gears Privacy Policy and Terms of Use prior to subscribing and understand that I may change my preference or unsubscribe at any time.
Please agree
Please enter a valid official email