From High-Contact to No-Contact – How COVID-19 Has Changed Some Industries Forever
Jul 15, 2020 | 42Gears Team

The COVID-19 pandemic has probably changed the face of some sectors forever, especially the high-contact service industries. Imagine retailers, hoteliers, and beauticians operating in an era where social distancing is the norm! Switching to a 'contactless' mode of operation hasn't been easy; but thanks to modern technologies, these organizations have adapted well. Let's see how some of these are serving their patrons now.
Aviation
For a while, the pandemic had brought air travel to a standstill. But as lockdown restrictions are being relaxed, the number of passengers queuing up for flying is steadily increasing. However, airlines are no longer operating the way they used to before the coronavirus crisis hit. Airports around the world are now striving to ensure safety by introducing contactless kiosks, contactless payment options, and contactless reconciliation systems.
Moreover, passengers are being urged to follow social distancing norms at airport lounges, retail and dining outlets, and boarding gates. Inside the aircraft, passengers are requested to keep their face shields on and the cabin crew is seen wearing personal protective equipment. Some airlines are even functioning short of full capacity by allocating window and aisle seats only.
Hospitality
Thanks to the pandemic, contactless check-in and dining has become the new normal at hotels. Resorts and restaurants are now streamlining their business processes to meet the new social distancing norms, reduce surface contact, and create contactless entry options to reassure guests of their safety. As a result, they are refining their modus operandi by integrating new-age technologies such as mobile apps, booking engines, digital concierge services, keyless entry systems, and automated check-in and check-out systems.
Some hotels have already replaced their front desks with digital kiosks that facilitate easy check-in without the need for guests to wait in queues. Many have also enabled smartphone-enabled room access to negate the need for cards or keys, prioritising guest safety through physical distancing.
Banking
In the COVID-19 era, the fact that people are no longer willing to handle coins and wads of cash that have already been touched by hundreds of others is hardly surprising. No wonder, lines for withdrawing money and depositing paychecks are growing shorter.
Amid rife concerns regarding the novel virus and anticipation of a second wave of infection, banking firms are also
rethinking operations
.
Some banks have started offering virtual debit cards in their mobile apps to enable contactless transactions without the need for physical cards. Other such initiatives include digital onboarding where customer details are captured through videos (Know Your Customer).
Retail
While online players are taking every care to ensure contactless doorstep delivery, retail outlets still pose a risk due to the large contact surface they present. Even if only a few customers are allowed to enter stores at a given point of time (after thermal screening) and every precaution is taken to ensure that they follow social distancing norms while shopping, there's still the question of avoiding contact at checkout counters. As a result, "tap-to-pay" systems are fast gaining ground as a means to enable contactless payments in brick-and-mortar stores. Contactless payments enable people to pay for goods and services used without physically swiping their cards in a machine or handing them over to another person (to do so).
New-age technologies, such as magic mirrors (three-dimensional virtual fitting rooms with realistic simulation) and radio frequency identification tags (used to identify and track objects in a retail store) are also being used to provide a contactless in-store retail experience.
Beauty & Wellness
This is perhaps one of the worst-hit industries. While customers are still reluctant to visit salons, owners are trying their best to allay fears customers have regarding hygiene and safety. Protocols are being put in place (regular sanitizing and deep cleaning of salons) and masks, face shields, and temperature checking guns are being added to their inventories. Salons are also planning to offer pre-booked appointments only so patrons do not have to wait. Other measures being implemented include introducing single use kits and contactless billing.
As is evident, most businesses are relying heavily on mobile technology to survive the pandemic. And whether it is kiosks, scanners, mobile devices, printers, or any other smart or 'not-so-smart' devices that are being used to enable frontline service providers, they still need to be managed. That is where SureMDM can help; take a look.
Have you still not made up your mind
about adopting a UEM solution?
Subscribe for our free newsletter
Thank you! you are successfully subscribed.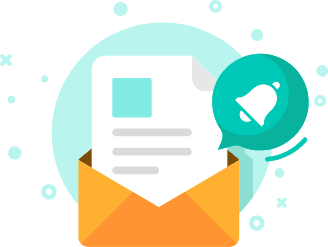 Exclusive News and Updates on Enterprise Mobility!
*

I consent to receive newsletters via email from 42Gears and its Affiliates.
Please agree
*

I have reviewed and agreed to 42Gears Privacy Policy and Terms of Use prior to subscribing and understand that I may change my preference or unsubscribe at any time.
Please agree
Please enter a valid official email