Enterprise of Things: The next wave of innovation that enterprises need to deal with
Oct 15, 2019 | 42Gears Team

The IoT ecosystem continues to expand as new objects find their way into the connected-devices landscape. Earlier the focus of IoT (Internet of Things) was on the consumer, but many technology pundits now look to enterprises as the stage for the continual evolution of IoT. Owing to ground-breaking innovations in the domain, most organizations are already reaping the benefits of IoT. And with the increase in the number of enterprise adoptions, a so-called "Enterprise of Things" (EoT) has become more feasible.

The Enterprise of Things is the next wave of technological innovation that every business should prepare to deal with. CIOs must ponder how EoT would affect their organizations before considering implementation. After all, EoT technologies will have a significant impact on the functionality of an organization's security infrastructure, management functions, network connectivity, data storage and accessibility, CRM, ERP tools, and more.

"The IoT will have a great impact on the economy by transforming many enterprises into digital businesses and facilitating new business models, improving efficiency and increasing employee and customer engagement."
– Mark Hung, Vice President of Gartner Research
EoT is gradually gaining popularity. Whether it's creating smart stores or demand-aware warehouses for retailers, or monitoring patient statistics in healthcare, businesses are trying to leverage the Internet of Things to increase profits. Cisco Systems estimates that IoT technologies will generate$14 trillion in value between 2013 and 2022.
Use cases of Enterprise IoT
Here's a list of three important IoT use cases for businesses:
Predictive maintenance
Manufacturing companies work with different types of machines. These companies' is highly dependent on how these machines function and synchronize with the system. Thus monitoring such machines continuously is crucial. By using sensors, cameras and data analytics, I&O pros can determine if and when a machine is about to fail or malfunction, and intervene before it actually does. Sensors can be installed in machines that need close monitoring. These machine-embedded IoT sensors transmit information to other equipment, and this information can in turn help predict machine failure and prevent hazardous situations.

Automated transport and supply chain management
The key focus of supply chain management is to optimize workflows and provide in-transit visibility. Both aspects can be improved with the help of IoT. Embedded -sensors not only help to provide information about operational variables, such as temperature and vibration ranges, but can also streamline processes and change equipment settings. For in-transit visibility, cloud- based GPS and Radio Frequency Identification (RFID) technologies can be used to verify identities and track location, which can help automate and monitor the delivery process.
Remote survey of dangerous locations
IoT-equipped drones are being used by mining companies to explore and evaluate dangerous and inaccessible locations before sending field workers. Using drones in this way reduces risks, costs and time. The drones quickly collect and consolidate the data before sending it to the team, which helps the team conserve field hours and work faster.
What is the biggest challenge associated with EoT?
Security is the biggest challenge associated with IoT, particularly for businesses. As most IoT devices are designed keeping consumers in mind, they don't have appropriate security standards in place. This can pose a threat to businesses. A common device won't work for both consumers and enterprises. For enterprise adoption, there must be an extra layer of security. In other words, consumer-based IoT devices can be an easy target for attackers to enter into an enterprise network and cause mayhem (by using the device for malicious purposes).
Moreover, it's difficult for IT admins to single-handedly manage and secure all the devices being used in an enterprise, especially where over a thousand devices are in use, including laptops, PCs, tablets, mobile devices, smart devices and connected devices. Thus, businesses need a robust, reliable and comprehensive technology platform that can work with both legacy systems and modern, innovative IoT devices.
Unified Endpoint Management can help combat the challenges faced by EoT-driven businesses by ensuring smooth functioning of connected devices and legacy systems without compromising security. UEM offers the right set of processes and technologies to seamlessly control devices and networks from a central platform.
42Gears UEM focuses on connectivity, security, scalability and manageability of devices with a holistic and end-to-end approach to supporting EoT deployments across sectors.
42Gears Things Management
A framework that allows you to manage all connected endpoints.
Subscribe for our free newsletter
Thank you! you are successfully subscribed.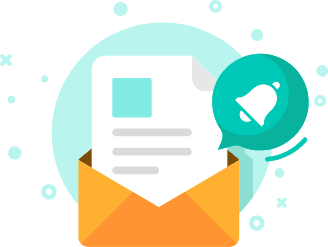 Exclusive News and Updates on Enterprise Mobility!
*

I consent to receive newsletters via email from 42Gears and its Affiliates.
Please agree
*

I have reviewed and agreed to 42Gears Privacy Policy and Terms of Use prior to subscribing and understand that I may change my preference or unsubscribe at any time.
Please agree
Please enter a valid official email