International Data Privacy Day: Top Tips to Own and Protect Your Data
Jan 28, 2021 | 42Gears Team

January 28th is Data Privacy Day, commemorated in the US, Canada, and the European Union. The core idea of celebrating this day is to spread awareness for data protection and privacy. Data Privacy Day is an educational event and an opportunity to raise consciousness about user privacy among businesses, and most importantly, among consumers. This day involves campaigns and events to promote best practices regarding privacy and data protection.
IMPORTANCE OF PRIVACY
This day is celebrated every year to showcase the importance of privacy, no matter who or what you are. In the past few years, privacy and data protection have become high priorities for every business. After all, many of our activities on the Internet involve a trail of data, including personally identifiable information such as name, address, ID, location, contact numbers, financial information, Social Security Number, and medical records.
Today, Internet users must contend with data snooping by technology companies, as well as data theft, phishing, and other cyber attacks, which have become more frequent over the last decade. Given this hostile environment, companies must update their privacy policies on a timely basis to ensure the safety of their customer data.
LAW AND PRIVACY
In the past few years, governments all around the world have taken action to promote data protection by enacting various laws and regulations. These include the European Union's GDPR, California's CCPA, Brazil's LGPD, and others.
Even countries that have not yet implemented regulations will likely do so very soon. After all, it is in any country's best interest to protect citizen data.
HOW TO MAINTAIN PRIVACY AND SECURE DATA?
In practice, privacy requires controlling and securing the use of the information. In this digital age, monitoring and securing your personal information has become more important than ever before.
Here are a few basic steps to bolster data protection:
Limited sharing of information: Don't share too much of your information on apps and other services. In the hands of an enterprising hacker, even basic personal data can be a gateway to more valuable information like health records.
In the context of enterprise, role-based access principles can help you maintain data confidentiality, by means of sharing with others only on a need-to-know basis.
Always set a strong password: While setting a password, make sure you choose something that is strong and unusual. Most of the time, people set up their passwords carelessly and use the same passwords for all accounts. This paves the way for hackers to break into their accounts and commit data theft. There are many SureMDM features available to help you set a strong password. You can also set up Multi Factor Authentication in case you are worried about losing your password.
Privacy Policy: Consumers opting for any products or services online should have thorough knowledge about those products' privacy policies. In particular, a product's privacy notice page tells you how your information is collected, secured, and accessed, including whether the data is shared with third parties. As an example, you can review 42Gears' comprehensive Privacy Notice page.
Regularly update your devices: Make a habit of regularly updating your devices and gadgets, along with any apps or services on those devices.
Avoid unwanted emails: Never open files sent to you from random strangers; these could expose your sensitive information to spyware or viruses designed to capture your data.
SureMDM containerization can help you in segregating personal and company data. It can also help admins create secure containers on personal devices, allowing admins to minimize the chance of fraudulent email activity.
Using security software: Installing antivirus software is crucial. It can help protect your system from intruders and infections that target your system files and passwords.
For businesses, having a Mobile Device Management solution to secure and manage mobile devices is equally essential.
CONCLUSION
Respecting privacy is critical for businesses dealing with sensitive consumer data information. Data Privacy Day is one way to spread awareness about data protection and the importance of privacy. Countries, companies, and individual users are finally taking control of their privacy.
To learn more about how SureMDM by 42Gears helps with privacy and security, please contact sales@42gears.com
Learn how to stay protected against
cyberattacks
Subscribe for our free newsletter
Thank you! you are successfully subscribed.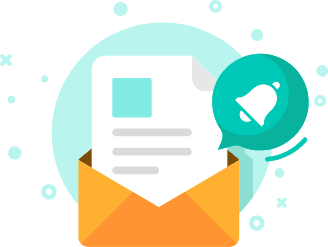 Exclusive News and Updates on Enterprise Mobility!
*

I consent to receive newsletters via email from 42Gears and its Affiliates.
Please agree
*

I have reviewed and agreed to 42Gears Privacy Policy and Terms of Use prior to subscribing and understand that I may change my preference or unsubscribe at any time.
Please agree
Please enter a valid official email