SureMDM Hub
The Key to Offering Scalable and Secure MDM Services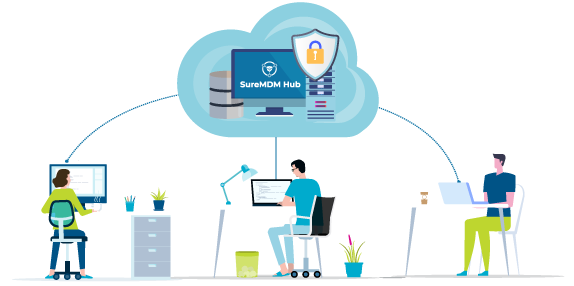 Manage SureMDM licenses, user permissions, reports, third-party integrations, and more for all your MDM customers from a single console. Sign up for a free trial now.
Fill out the form so we can help you set up your free trial account.
Please enter a valid official email
Please enter a valid phone number
Please enter your company name
Please select your country
I hereby consent to receive marketing offerings, updates and communications from 42Gears and its Affiliates.
Please agree
I expressly consent and agree that 42Gears may collect and process the information provided above to contact me and address my requests with regard to their products or services. I hereby acknowledge that my information will be stored by 42Gears to create a more personalized experience for me and will be treated at all times in accordance with the 42Gears Privacy policy which I have read and understood.
Please agree