How Virtual Reality Is Being Used In Enterprises
Apr 02, 2019 | 42Gears Team

"More than 150 companies in multiple industries, including 52 of the Fortune 500, are testing or have deployed AR/VR solutions". – Deloitte Insights
Virtual reality has moved beyond gaming and entertainment and entered the mainstream. Big companies are now testing and deploying this technology for multiple purposes. Companies see a lot of potential in VR, such as transforming work processes, delivering world-class experience to customers, training employees and more.
VR technology allows a user to perceive and interact with a simulated environment. VR blocks out our physical world and transports us to either a realistic or imaginary place.
Oculus Rift, Samsung Gear VR are some of VR devices that are being widely used for various enterprise purposes.
Virtual Reality allows us to do things very differently, travelling at the blink of an eye, or avoiding real/actual damages by just pressing a button. That's exactly why businesses are considering leveraging virtual reality in the business context.
As per a report from Tractica, the spending on VR in businesses is expected to reach 9.2 Billions by 2021.
Use cases of Virtual Reality in enterprises
Let us see how VR can be deployed in different industries:
Virtual Reality in Retail

Virtual reality is transforming the shopping experience completely by providing interactive and informational experiences to customers. Today, retailers can put a consumer in a new environment or scenario which offers an amazing experience. VR will soon be adopted for changing other aspects of retail as well, such as store design, analyzing real-time store performance, shelf assortment and layout and more.
"The market for AR and VR in retail will reach $ 1.6 billion by 2025." – Goldman Sachs Forecasts
Few retail businesses such as Lowe's, Nascar and Oreo have adopted VR. Holorooms, powered by Lowe's home improvement, uses a VR headset, either an Oculus Rift or a Google cardboard setup, to show a virtual room. Nascar, a sports company, has partnered with Xfinity on VR to create a truly new experience for fans. Oreo, a cookie company, takes customers to a universe where cookies float on a river of milk and there are chocolate mountains all around. And people can experience all of this by just wearing a VR headset.
Virtual Reality in Medical

VR is very useful for healthcare professionals and medical students. It can help ensure that high-risk procedures and surgeries are performed with more accuracy. VR apps such as Medical Realities help professionals get a 360-degree view of surgeries from across the world.
In some hospitals, special VR goggles are being used to reduce patient stress and pain. With the goggles, patients can see the world beyond the four walls of hospitals, they can participate in an art studio, swim with whales and dolphins in the ocean, etc.
A VR app called Mind Motion Pro is being used for patients who have survived strokes or brain injuries to help them practice moving their hands and/or fingers.
Virtual Reality in Immersive Learning and Training

VR is being widely used for training purposes in all sectors, from universities and hospitals to airlines and retail. It helps them save millions in training costs and reduce risks. Not only this, it helps learners retain more than what they do while using traditional training methods. VR is being used in a California Public School to send students on virtual field trip,1 and train pilots in virtual cockpits in Japan.
Virtual Reality in Travel and Hospitality

Travel and Hospitality organizations are using VR technology to show destinations before booking. This is especially helpful for small and lesser known places or destinations. People can experience what's in store even before booking through visual and auditory stimuli (such as sea winds, aromas, ocean breezes and sound of seagulls).
With new advancements in VR technology, we will see more VR adoptions across industries soon. Industries such as hospitality, healthcare, and education are using VR to enhance work experience, provide immersive learning, provide better customer engagement and experience, and reduce costs and risks.
With the increasing adoption of VR devices in businesses, management of such devices will only get more complex and difficult. Businesses will feel the need to adopt UEM solutions to monitor and secure their devices. 42Gears UEM can be a reliable solution to support VR deployment in enterprises.
Are you looking for UEM solutions that makes the Virtual Reality devices deployment more easy and manageable, try 42Gears UEM solution for free.
Subscribe for our free newsletter
Thank you! you are successfully subscribed.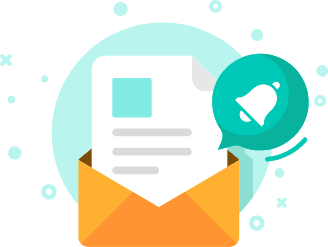 Exclusive News and Updates on Enterprise Mobility!
*

I consent to receive newsletters via email from 42Gears and its Affiliates.
Please agree
*

I have reviewed and agreed to 42Gears Privacy Policy and Terms of Use prior to subscribing and understand that I may change my preference or unsubscribe at any time.
Please agree
Please enter a valid official email