Are you ready for macOS Big Sur?
Nov 03, 2020 | 42Gears Team

Introduction
Apple announced macOS Big Sur, the latest update of its desktop operating system, at the Apple Worldwide Developers Conference (WWDC) on June 22, 2020. Big Sur is one of the biggest macOS updates ever and focuses on enhancing enterprise security. Hence, it's not surprising that Mac users have been patiently waiting for its official release since the public beta version launched in June 2020.
Let's look at some of the major features that this update has to offer.
Safari
Safari, the default browser on Apple devices, will get a big makeover in Big Sur. The latest version of Safari, Safari 14, will include a slew of new features such as a customizable start page, powerful tabs, built-in translation, and a new Privacy Report option. In terms of loading speed, Apple is confident that Safari 14 is capable of outperforming other browsers such as Google Chrome by an average of 50 percent.
Enterprise Features of macOS Big Sur
For the enterprise community, Apple has added a number of features that enhance security and improve the manageability of Macs in the enterprise.
Let's take a look at these features.
Consolidated Supervision and User-Approved MDM
For a very long time, admins had different levels of control over supervised devices versus user-approved devices. In macOS 11 Big Sur, Apple decided to consolidate both concepts. As a result, with macOS 11, admins will have greater control over user-enrolled devices, similar to supervised devices or devices enrolled with Apple Business/School Manager.
This will provide greater control over the Activation Lock and Bootstrap tokens and will allow admins to schedule software updates. Additionally, admins will now be able to supervise the installation of user-profiles via MDM.
Lights Out Management
macOS 11 will support Lights Out Management (LOM) on Mac Pro computers. The Lights Out Management feature is similar to the out-of-band management features Intel offers on its Intel vPro® devices. IT admins can now remotely wake, reboot, or shut down one or more Mac Pro computers even when they're unresponsive. Unsurprisingly, this feature comes as a big relief for organizations that are looking to manage their Macs remotely.
Admins can start using this feature with a single macOS machine as a controller enrolled in the same or local network. As a result, they can manage the other devices connected to the controller through the MDM server.
App Management
Managing apps on Mac devices has been a challenge for IT admins – until now. Apple has introduced managed apps functionality in macOS 11, bringing it in line with iOS and iPadOS management tools. Managed app functionality will allow admins to configure apps by sending commands from an MDM console. For instance, admins can remove managed apps from Macs after unenrolling devices and converting unmanaged apps to managed apps via MDM, which is not possible on user enrolled devices.
Improved Automated Enrollments
Following the trend of out of box enrollment, Apple has improved automated enrollment in macOS 11 Big Sur. Admins will now be able to easily set up a Mac right on unboxing, clicking the power button on, and connecting the device to an ethernet cord. The system will redirect users to the sign-in screen without any additional interaction.
Managed software and OS updates
With macOS 11 Big Sur, admins get more control over software updates. Using an MDM solution, IT admins can enforce software updates on enrolled Mac devices. Similarly, they can defer OS and non-OS updates. However, admins can only defer major OS and non-OS updates for a maximum of 90 days.
Bootstrap token
In macOS 11, Apple has improvised Bootstrap tokens. In the previous versions of macOS, admins often struggled to grant accounts Secure Token on a Mac device. This was largely due to the tedious process of creating complicated workflows and adding individual user accounts. In macOS 11 Big Sur, admins will be able to get a secure token through Bootstrap and boot a Mac that uses FileVault.
Support for file encryption
As an additional security enhancement, macOS 11 Big Sur will support file-level encryption in addition to the full-disk encryption provided by FileVault.
Content caching
Content caching on macOS is an option that allows devices that are on the same network to share the downloads from Apple, including apps, books, and OS updates. This results in reduced data consumption for the Macs in the same network. More importantly, it makes delivering cached downloads faster.
With macOS 11, admins can determine meter content caching on the enrolled devices.
Which devices support macOS Big Sur?
macOS 11 Big Sur will be supported by the following devices
2013 and more recent MacBook Air, Mac Pro, and MacBook Pro devices
2014 and more recent iMac and Mac mini devices
2015 and more recent MacBook devices
2017 and above iMac Pro devices
When will macOS Big Sur be released?
Apple hasn't revealed the exact date of the release. As of now, users are anticipating the public release of Big Sur this fall, any time during the month of November.
Conclusion
To summarize, macOS Big Sur is all about design and interface changes, improved control and management features, and a much more powerful Safari browser. It includes important Mac management features which are sure to delight admins who are looking to manage Macs in the enterprise. Additionally, businesses looking to harness the new Big Sur features should consider adopting SureMDM, a leading MDM solution.
Master the art of managing Macs with SureMDM

Subscribe for our free newsletter
Thank you! you are successfully subscribed.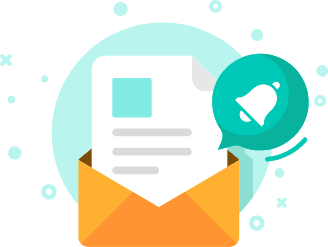 Exclusive News and Updates on Enterprise Mobility!
*

I consent to receive newsletters via email from 42Gears and its Affiliates.
Please agree
*

I have reviewed and agreed to 42Gears Privacy Policy and Terms of Use prior to subscribing and understand that I may change my preference or unsubscribe at any time.
Please agree
Please enter a valid official email