Why It's Time Businesses Started Managing Operational Technology
Mar 30, 2021 | 42Gears Team

Operational Technology – An Overview
Operational technology (OT) refers to hardware and software designed to detect or cause changes in industrial processes by directly monitoring and/or controlling events and physical devices in an organization. These technologies integrate with or leverage IT (information technology) and IoT (Internet of Things) components and architectures. Understandably, managing operational technology is as important for businesses as it is to manage their IT assets.
However, operational technology is mostly designed with process optimization, reliability, and security in mind. Aspects like maintainability and upgrades are often, unfortunately, ignored. Given that challenge, very few businesses even attempt to manage OT – but times are changing.
According to Gartner, "Boundaries that once existed between IT and OT organizations and assets are blurring." In addition, the COVID-19 crisis and pre-pandemic market shifts exposed risks, increased resilience, revealed opportunities to cut costs, and highlighted new revenue opportunities. As a result, CTOs and CIOs are gradually realizing the importance of aligning and integrating OT and IT, and are taking steps in that direction.
How will the IT-OT Transformation impact the way businesses manage OT?
Organizations need to invest judiciously to benefit from this IT-OT transformation. To this end, the Gartner Hype Cycle for Managing Operational Technology, 2020, lists the 5 key aspects organizations must focus on:
Reducing risks by tightening security around OT and embedded systems
Reducing operation costs through OT-applied TAM (technology asset management) and IoT-OT integrations
Leveraging IoT service and IoT-enabled product-as-a-service models to different offerings so as to gain a competitive advantage
Increasing business resiliency by extending the alignment and convergence of OT and IT to include engineering technologies (ET) and shifting the focus to IT/OT skilled workforces
Using IoT connectivity and cyber-physical systems to increase speed and agility
What should businesses consider for managing operational technology?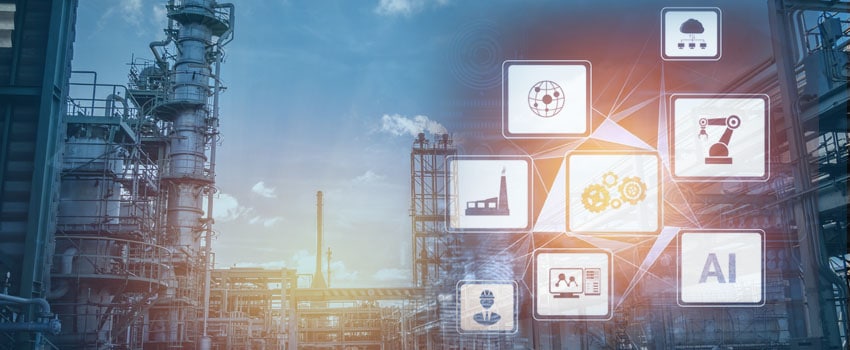 Innovations that help manage OT can have far-reaching effects. As such, CIOs must brace themselves for the impact innovations essential for managing OT will have on businesses. Some such innovations that are only a few years away from mainstream adoption include:
Event Stream Processing for capturing real-time responses
Machine Learning for supporting AI (artificial intelligence) initiatives
Digital Twin for supporting asset optimization and visibility
System Engineering Software designed to support complex environments
IoT Platforms that enable direct data collection for analysis
Embedded Software and System Security designed to protect hardware and firmware from cyberattacks and safeguard the data such systems process
Commercial Unmanned Aerial Vehicles (drones) outfitted for autonomous navigation and used for commercial purposes
Managed IoT Connectivity Services that help businesses connect, monitor, and manage their assets and processes
Operational Technology Security and Risk Management for predictive forecasting and reliability-centered maintenance
Industrial Operational Intelligence that enables businesses to collect, store and visualize time series data, provides operations-focused analytics, helps in asset performance management, and more
So, CIOs looking to get a competitive edge by leveraging tech-driven innovations should start working on proofs of concepts for these technologies soon. However, investing in these innovations may not bring immediate benefits. So, CIOs must look at these as investment priorities for now.
Moreover, Gartner states that "CIOs must ensure that their business leaders are armed with these technologies as they compete in industries where OT is prominent, such as mining, material processing, manufacturing, power generation, and distribution." This is especially true for innovations that are expected to reach mainstream adoption in less than two years. Thus, CIOs need to start thinking now about reaching production-ready capability and project milestones.
Conclusion
While it's evident that it's time businesses started managing operational technology, adopting the right innovations to manage OT assets can be difficult. But we can help. So, keep watching this space for our follow-up post on the "Top 5 Innovations for Managing Operational Technology" that have already started gaining traction.
Are you looking for an MDM solution that
can help you manage your "not-so-smart"
devices too?
Subscribe for our free newsletter
Thank you! you are successfully subscribed.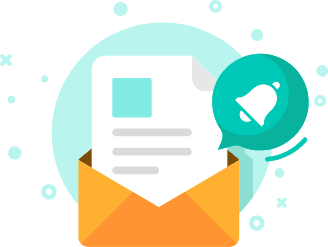 Exclusive News and Updates on Enterprise Mobility!
*

I consent to receive newsletters via email from 42Gears and its Affiliates.
Please agree
*

I have reviewed and agreed to 42Gears Privacy Policy and Terms of Use prior to subscribing and understand that I may change my preference or unsubscribe at any time.
Please agree
Please enter a valid official email