5 Things To Keep In Mind While Implementing A UEM Solution
Jun 23, 2020 | 42Gears Team

We all know that solution implementation can be tricky. So, while we all rejoice at success, while at it (implementing the solution), we do learn a few lessons the hard way. Implementing a unified endpoint management solution is no different. However, there's one way to be better prepared for what's ahead of you – learning from the experiences of those who've already walked that path. Let's take a look at what some of their learnings have been.
1. Devise Your Implementation Strategy Based On Your Business Needs
You must evaluate your business needs thoroughly before implementing a UEM solution. This seems obvious, but this requires many components; for example, you must identify the most common use cases, define a roadmap, and prioritize the features you need to implement first.
Thus, you must:

List the core functionalities you're looking for based on your existing business needs
Identify the technology your business already has in place, and evaluating the outcome of integrating a UEM solution alongside that technology
Chalk out a resource utilization plan keeping your technical support needs in mind
2. Evaluate All Vendors Through Proof-of-Concepts (POCs)
It goes without saying that this is one of the most important aspects of solution implementation – right from checking if a shortlisted vendor provides all the features you are looking for to determining if and to what extent the vendor will support you during and after implementation.
Hence, you should:
Communicate your needs to the vendor clearly so the solution is tailored accordingly
Understand every feature a given UEM solution offers before implementing that solution
Test the solution extensively to ensure it works the way you want
Check if the UEM solution is compatible with all your business devices
Identify the devices to be integrated with the solution to derive a reasonable cost structure
Ensure that the contract drawn includes both professional support and training services
3. Review Your Organization's Device Policy and Infrastructure
It's important to not lose sight of the end goal (and any future variables) while revising the device policy. But it is equally important to size the infrastructure to ensure that it's ready to support the solution implementation and additional mobile projects (if required).
Thus, you must:

Define a device enrollment and maintenance policy
Ensure all network servers are properly connected before implementing the solution
Upgrade your legacy configuration manager to streamline the management of the tool upon implementation
4. Leverage Professional Support Whenever Possible
Seeking help from a specialist while implementing a UEM solution really helps. Most often, this means businesses seek professional support from the vendor or third-party experts. You may also want to:
Appoint internal admins to supervise the solution implementation
Document every step of the implementation to ease future replication, if required
Configure the solution such that it can help manage all devices from a central console
Integrate the UEM solution with a cloud server
Set notification policies for regular updates and identifying non-compliant devices
5. Train Employees to Harness the UEM Solution's Full Potential
It's imperative that you properly train the team that will use the UEM solution. Unless the team knows how to use the solution to glean insights it needs to align the IT goals with the overall business objectives, even a successful implementation can only do so much. You should, thus, plan to:
Make tutorial videos available to all end users so they can better understand the features and functionalities of the solution
Devise a structured training program to familiarize IT admins with the critical capabilities the solution brings to the table
Ensure that the solution provider can train your employees on-site.
Train end users to work collaboratively to maintain a secure network architecture
Implementing a unified endpoint management solution helps your IT teams support all your employees remotely and enable your workforce to log in from anywhere, at any time. This is precisely why you must choose a solution that is more than just feature-rich – you need a tool that can scale up (or down) depending on your business needs, just like 42Gears SureMDM
Are you looking for solutions that can provide
sustainable remote work options?
Subscribe for our free newsletter
Thank you! you are successfully subscribed.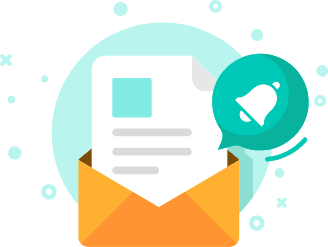 Exclusive News and Updates on Enterprise Mobility!
*

I consent to receive newsletters via email from 42Gears and its Affiliates.
Please agree
*

I have reviewed and agreed to 42Gears Privacy Policy and Terms of Use prior to subscribing and understand that I may change my preference or unsubscribe at any time.
Please agree
Please enter a valid official email