SmartLiberty Offers World-Class Senior-Care Tools with 42Gears' Help
Business Overview
SmartLiberty equips facilities throughout Switzerland and the rest of Europe with digital senior-care tools. 
Clients can manage patient care through their own smartphones, while residents and caretakers wear SmartLiberty badges that keep them safe and in contact with each other. 
This way, facility residents can maintain a sense of freedom without being at risk of getting lost or leaving the property.
Background and Challenges
SmartLiberty offers smart devices to care staff in order to securely use SmartLiberty software. The company originally relied on manually updating devices through the Google Play Store, but this quickly raised some challenges.
This management strategy would only allow one version of a given app to deploy to every device. If a facility needed a custom app, this couldn't be done. 

SmartLiberty needed to update and configure devices one-by-one, an inefficient process which quickly became infeasible. 

Staff would sometimes use devices for non-work-related activities. SmartLiberty could not simply lock devices down to one app, as users often needed to switch between work-related apps. 

Sending someone to repair devices was expensive and time-consuming.
The Solution
SureMDM and SureLock by 42Gears
42Gears had the tools that SmartLiberty needed to manage devices efficiently. SmartLiberty implemented SureMDM, the 42Gears device management solution, as well as SureLock, the 42Gears device lockdown solution. 
SureMDM and SureLock allowed SmartLiberty to solve its challenges.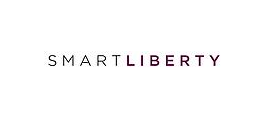 Name: SmartLiberty
Industry:  Healthcare
Location: Switzerland, with a reach throughout Europe
Product: SureMDM and SureLock
Operating System: Android
Device Type: Samsung
Challenges: SmartLiberty found the process of maintaining every senior-care device difficult and time-consuming; plus, some workers got distracted by devices. 
Solution: SureMDM made remote maintenance easy, and SureLock let the company keep workers on-task by locking down tablets to only pre-approved apps.
SmartLiberty could send remotely different versions of any app to any device using the central SureMDM console. The company could also send out app updates the same way, bypassing the need for updating devices one-by-one. 

SureMDM's Profiles feature enabled SmartLiberty to remotely configure many device settings at once on any given device. 

Using SureLock, SmartLiberty could whitelist or blacklist specific apps as needed, keeping workers on-task without depriving them of access to work apps. 

SmartLiberty used SureMDM's Remote Control functionality to remotely resolve device issues, bypassing the need for any IT team members to go on-site in most situations.
Benefits
The time required to update an app across every device went from

1 full day

down to

5 minutes

. 

While the company once managed only around a dozen devices, it now manages over a thousand. 

The company is now able to provide fast and efficient customer service to its customers. 

Thanks to SureLock's lockdown capabilities, clients can now let the same device pass between employees working different shifts. This substantially lowers client operating costs. 
Testimonial
"The main benefit for us is to have a partner that abstracts the complexity of the ever-growing amount of smartphone devices and version. With 42Gears tools, we are able to provide fast and efficient support to thousands of customers, from a single pane of glass. As the solution is mobile device centric and not user-centric, it offers us a flexible way of working with our clients, that are pooling smartphones to reduce costs. "
- Tobias Britz,
  CEO,
  SmartLiberty