Case Study - Microfinance

Satin Creditcare Opens New Opportunities with 42Gears' Help
Business Overview
Satin Creditcare Network Limited (SCNL) is one of India's biggest microfinance institutions (MFI), with clients in more than 20 Indian states and union territories. 
As a microfinance institution, SCNL provides financial services to those who are too poor or remote to easily access traditional banking services. 
SCNL supports female entrepreneurs through a Joint Liability Group system, and also offers loans to facilitate essential investments like solar lamps, water infrastructure, and most recently, housing.
Background and Challenges
SCNL's focus on rural development requires that a large number of field agents travel through rural India, acting as salespeople, collecting on debts, and performing other transactions. 
SCNL provided its field agents with tablets to streamline data collection and processing, but this introduced several new issues:
If workers lost devices while travelling through rural areas, finding those devices would be almost impossible. 

Workers needed to transmit and receive financial data while in-the-field, but this introduced potential security risks, such as a third-party intercepting the data. 

If workers forgot to update their apps with the latest updates, it could cause compatibility issues with other workers' devices. 

If workers played games or otherwise became distracted on their devices, it could hurt productivity and spike the rate of data consumption.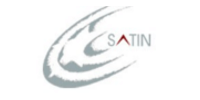 Industry:  Finance
Location: India
Product: SureMDM and SureLock
Operating System: Android
Devices: iBall Tablets
Deployment Size: 6500
Challenges: Satin Creditcare National Limited (SCNL) needed a way to track and secure the devices it provided to its field workers as they travelled throughout India, while eliminating distractions that could hurt productivity. 
Solution: SCNL used SureMDM to streamline remote device management, while employing SureLock to restrict devices to only work-relevant applications and boost productivity.
The Solution
SureMDM and SureLock by 42Gears
42Gears had the tools SCNL needed to secure the devices its field workers used. 42Gears helped SCNL implement SureMDM (the 42Gears device management tool) and SureLock (the 42Gears device lockdown tool). 
With these new tools, SCNL resolved many of the issues it had faced:
IT admins could remotely locate lost devices using SureMDM, helping workers to reclaim them. 

SureMDM restricted the transmission of sensitive customer data to only those contexts in which data transmission would be secure, reducing the likelihood of breaches. 

Admins could automatically push the latest app updates to install silently on worker devices, keeping devices up-to-date without disrupting employee workflow. 

SureLock locked tablets down to only necessary applications, keeping workers on-task and discouraging excessive data consumption.
Benefits
Deploying and managing devices became much easier with SureMDM and SureLock, improving overall efficiency. 

SureMDM and SureLock helped SCNL keep data safe and bolster customer trust. 

SCNL saw substantial productivity boosts after locking down tablets to block off-topic apps.
Testimonial
"42Gears has been a great mobility provider from the initial concept stage through deployment. Their support team has been very responsive and have done everything they can to ease our mobility process. We have been successful in boosting our overall operational efficiency by a great extent. That's a great achievement."
Susheel Menon,
Vice President IT,
Satin Credit Care.