Case Study - Microfinance

Satin Creditcare goes mobile with 42Gears UEM 
Business Overview
Satin Creditcare Network Limited (SCNL) is listed entity and one of the largest Microfinance Institutions (MFI) in Northern India, and is the 2nd largest MFI in India. Its operations are spread across 17 states and union territories in the country.
Incorporated in October 1990 as a Non-Banking Finance Company, SCNL started as an individual lending microfinance company. In May 2008, SCNL launched its group lending microfinance business. At present, SCNL serves clients across 17 states that includes Orissa, Assam, Bihar, Chhattisgarh, Delhi, Gujarat, Haryana, Himachal Pradesh, Jammu, Jharkhand, Maharashtra, Madhya Pradesh, Punjab, Rajasthan, Uttar Pradesh, Uttarakhand and West Bengal. 
Business Background
Traditionally, Satin Creditcare Network Limited (SCNL) relied on manual methods for its field operations. Collection agents and salesperson would visit clients in remote locations for door to door loan disbursement, collection of debt and upload customer financial information manually to the server. This was a painstaking process of managing financial records manually, until SCNL realized the benefits of adopting mobile technology.
Using tablets as a business tool allowed the collection agents to upload customer financial documents and manage transaction data digitally. SCNL benefited by reducing fraudulent practises related to the funds disbursement and increase internal coordination within the team.
Challenges
As the mobile devices became an increasingly important business tool to manage operations at such a huge scale, SCNL soon anticipated the need to have a strategic enterprise mobility solution in place. In particular, SCNL wanted a mobile asset management solution which would provide a centralized view to all the mobile devices in the field and would allow it to locate them. It wanted a secure solution to upload or download customer transaction data and contract documents to the central server from remote locations, launch SCNL app, silently push app updates, prevent device misuse and restrict unsupervised data usage.
Solutions
Satin Creditcare started exploring different mobility technology partners, finally choosing SureMDM and SureLock from 42Gears UEM. With the help of SureMDM, SCNL field agents can securely access documents on their mobile devices, upload and share contract documents conveniently. Also, 42Gears UEM enables the admin to easily manage all the device and track whether it is online or offline.
SureLock's lockdown mode prevents the field agents to tamper with the device settings or download unauthorized apps, saving on unnecessary mobile data costs. It ensures that users can access only the whitelisted business applications and restricts device misuse. 42Gears' expeditious support team helped SCNL to remotely troubleshoot problems and reduce support costs.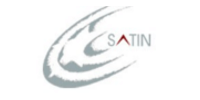 Industry :  Microfinance

Location : India

Product : UEM
Operating System : Android
Devices : iBall Tablets
Licenses : 6500
Challenges : SCNL, one of the India's largest MFI, offers small business loans to rural clients through multiple offices, enabled by a mobile workforce. SCNL provides tablets to their collection agents to drive their field operations which includes door-to-door debt collection, loan distribution, uploading customer financial documents, registering new customers and entering transaction data from remote locations.  After adoption of mobile devices for field operations, SCNL realized that it needed a platform to easily remotely manage and secure the access to all the devices.
Solutions : SCNL incorporated 42Gears UEM solution to upload documents and manage contract documents. In particular, SureMDM allows individual SCNL agents to securely upload/download financial data across the enterprise and track the devices in real time. SureLock allows restricted access to only approved business application and prevents device misuse.       


Results
Satin Creditcare deployed 42Gears products on more than 6500 devices which improved operational efficiency and saved a lot of time on deployment.
By

locking down

the tablets and restricting access to approved application, Satin Creditcare was able to

secure enterprise data

and reduce the misuse thus increasing the productivity by many folds.
Testimonial
"42Gears has been a great mobility provider from the initial concept stage through deployment. Their support team has been very responsive and have done everything they can to ease our mobility process. We have been successful in boosting our overall operational efficiency by a great extent. That's a great achievement." 
Susheel Menon,
Vice President IT,
Satin Credit Care.