Case Study - Field Services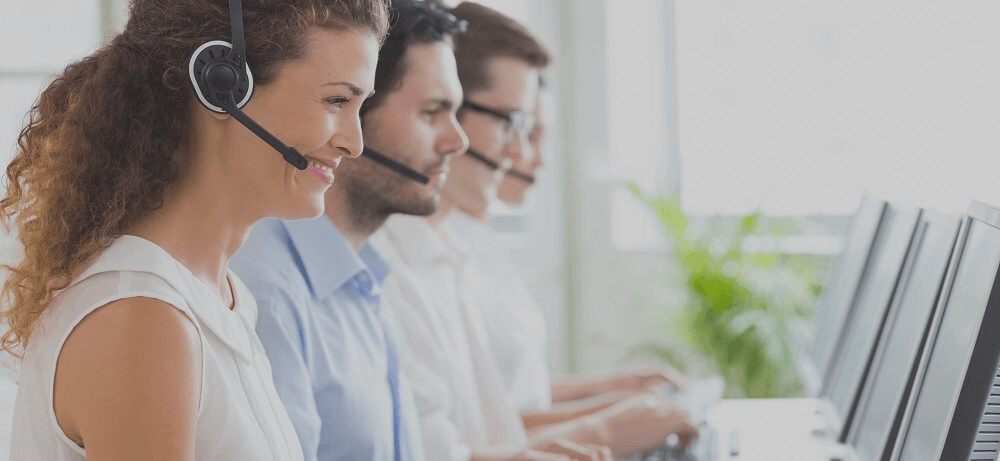 42Gears improves Field Job Allocation for Leading Satellite Service Provider
Business Overview
The global satellite industry has had a sluggish growth rate in the last few years, with a 3% growth in 2015. However, the industry is investing in technological advancement to attract a higher customer base and increase customer satisfaction. The biggest direct-broadcast satellite service provider based in the United States offers pay-TV service with state-of-the-art equipment and technology services. It provides satellite TV, satellite Internet connection, audio programming, and other television services to residential as well as commercial customers. By the last quarter of 2016, the network provider had successfully catered to more than 13 million televisions and 500,000+ Internet subscribers.
Business Background
The satellite service company receives multiple customers calls on a daily basis, requiring field technicians to make residence or office visits. Technicians have to be on-call to handle customer requirements such as new connection setups, troubleshoot problems or update new configurations. Field agents are provided smartphones for logging into the company web management console and access job details on the move. All customer related queries or registered complaints are updated on the web management console and are allocated to the field technicians. Once a visit is completed, technicians update job status on the console along with pictures taken at the location. The smartphones provide access to the company website where technicians can log in for support. An additional set of company apps is also downloaded on the devices for official use.
Challenges
There were some critical challenges that the company was facing while using mobile devices on the field:
The devices used by the company's field technicians were older models that worked on Windows platform. The company wanted to replace them with the latest Android-based Samsung smartphones.
It was imperative to prevent possible misuse of the devices used by field technicians. The service provider wanted a solution that could lock down the devices to avoid accidental or deliberate tampering of device settings.
The company wanted to ensure that technicians had access to only whitelisted websites.
The last requirement was the ability to brand the device interface with the company name and logo. They wanted the devices to feature customized icons and screens to reinforce the company's branding.
Industry: Satellite Television

Location: USA

Products: SureLock & SureFox
Operating System: Android
Devices: Samsung Smartphones

Challenges: A popular satellite television provider deploys devices to field agents for sending jobs alerts. The devices provide access to the web management console where field technicians get updates for field installations and other allocated jobs. The devices also offer access to utility apps for setting up or troubleshooting new connections. The company required a lockdown solution to prevent tampering with device settings, misuse of the device and ensure restricted access to whitelisted websites.
Solutions: The comprehensive, agile and easy-to-use kiosk lockdown and secure browsing solution from 42Gears allowed the satellite service provider to implement a lockdown functionality on its field devices. It helped prevent device misuse, reduced maintenance costs and increased productivity, at the same time allowed the company to brand the devices using customizable interface.

Solutions
After a pilot run, the company decided to on-board two of 42Gears' flagship products – SureLock and SureFox. They subsequently went live with 5000+ deployments on the devices used by technicians. With SureFox - a secure browsing solution, the company was able to provide restricted access to only certain whitelisted websites which includeds official and other support websites. They also used SureLock - the kiosk lockdown solution to prevent device misuse and tampering with settings.
Robust, flexible and easy-to-use 42Gears EMM suite products seamlessly integrated into the service provider's workflow, with a very low learning curve for technicians and administrators. The satellite service provider was particularly happy with SureLock's advanced lockdown features, SureFox's icon and layout customization and other common features such as auto import.
Results
By implementing SureLock, incoming support calls from technicians working on the field was reduced. In most cases, these calls were due to settings change on devices, something that could not be fiddled with anymore.
The company saw an increase in lifespan of devices as less tampering meant more productivity and lower misuse.
42Gears' deep knowledge on Android platform helped the company transition to Samsung Galaxy Android devices smoothly. Easy integration with 42Gears Mobility solutions allowed quick turnaround time for any issue or problem faced during the transition.
Monitoring and securing devices used by field agents is probably one of the most challenging tasks for companies. 42Gears makes its easier by providing lockdown and management solutions to suit specific company needs. Strong technical support and extensive core knowledge made 42Gears EMM solution the best choice for the American satellite service provider to enhance its business productivity while adapting to market challenges.