Leading UAE School Digitizes Learning with the Help of 42Gears
Business Overview
The Knowledge Hub is a UAE-based education firm that provides e-learning opportunities for students in the Middle East and Africa. 
In addition to running an online storefront, The Knowledge Hub consults with schools who want to integrate modern technology into their classrooms. 
The Knowledge Hub is also the official UAE partner for high-profile initiatives like LEGO® Education.
Background and Challenges
The Knowledge Hub helped the UAE's prestigious Al Dhafra Private School to distribute Android tablets to all students and teachers. 
This ensured that students could always access the school's online portal, but some issues quickly appeared.
Students downloaded games and social media apps to the devices they received. This distracted students while potentially allowing malware to enter the school network. 

Some students did not consistently update school-related apps, which meant some students could not access content as intended. 

Without a standardized process for doing so, sending students files was difficult and time-consuming.
The Solution
SureMDM and SureLock by 42Gears
42Gears had the tools The Knowledge Hub required to help the students of Al Dhafra Private School stay both connected and focused.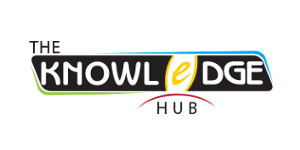 Industry:  Education
Location: Dubai, UAE
Product: SureMDM and SureLock
Operating System: Android
Devices: Lenovo Tablets
Deployment Size: 300
Challenges: The Knowledge Hub helped Al Dhafra Private School integrate mobile devices into the school day. However, students would get distracted on devices, making learning less effective.
Solution: SureMDM and SureLock allowed Al Dhafra to manage these devices remotely. Students are now more focused on campus, and keeping devices updated is easy.
Specifically, The Knowledge Hub implemented SureMDM, the 42Gears device management solution, and SureLock, the 42Gears device lockdown solution. 
The school quickly saw an improvement in how students used devices.
The school used SureLock, as well as SureMDM's "location fence" and "time fence" features, to restrict student device usage on campus. While on school grounds, and during specific times of day, student devices would be locked down to only essential education apps. 

SureMDM allowed admins to silently update apps on student devices, ensuring that no one would have outdated software. 

SureMDM's File Store feature lets teachers safely send files to student devices at any time.
Benefits
Students are now significantly more focused during the school day. 

It now takes much less time to set up and update apps and content when necessary. 

The scalable framework 42Gears provided allows the school to manage more devices as the need arises.
Testimonial
"42Gears has eliminated the manual prep time for devices which was a major hurdle earlier if students wanted to use mobile devices in the classroom. With just a few clicks in the console, 42Gears UEM solution allows us to launch apps, update apps and lock them down into kiosk mode."
- Pavan Deepak, CTO, Knowledge Hub