Case Study - Entertainment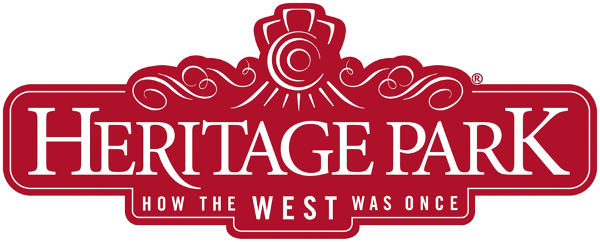 Business Overview
Heritage Park is a major historical attraction in Calgary, Alberta, Canada, focused on providing a range of activities for visitors interested in the history of the region. 
Heritage Park includes a historical village that depicts life in Western Canada as it was between the 1860s and 1930s. 
The complex also includes a museum focusing on the automotive industry and an array of retail and dining options just outside of the park gates.
Background and Challenges
Heritage Park integrated a fleet of Windows point-of-sale devices into the park, but had concerns it needed to quickly address:
Industry : Entertainment
Location : Calgary, Alberta, Canada
Products : SureLock
OS : Windows
Challenges : Heritage Park needed a way to keep visitors from misusing its Windows point-of-sale devices. 
Solution : SureLock ensured guests could not tamper with the devices, improving guest satisfaction and retail transaction speed.
Given that the historical experience relied heavily on immersion, the complex could not afford for visitors to display off-topic content on point-of-sale kiosks. 

Installing and managing these devices could not disrupt the guests present at the park as the device integration took place. 

As a nonprofit charitable organization, Heritage Park needed to find an affordable way to manage devices.
The Solution
SureLock by 42Gears
Heritage Park chose 42Gears to help them because 42Gears provided a comprehensive solution at an affordable price. 
Heritage Park especially appreciated how 42Gears focused on easily importing and exporting settings from one device to another remotely. 
42Gears helped Heritage Park implement SureLock, the 42Gears kiosk lockdown solution, to address the challenges the park faced:
SureLock restricted visitors to only point-of-sale functionality on the park's devices. 

Using SureLock's ability to remotely export and import settings from one device to another, the park was able to install and set up the devices with minimal disruption to park visitors. 

The cost of SureLock fit within Heritage Park's budget constraints.
Benefits
The park immediately saw an improvement in guest efficiency and satisfaction thanks to more efficient retail transactions. 

The process of setting up SureLock across the park took only a month, an especially short timespan considering the need to avoid guest disruption. 

SureLock's low price point made it a sustainable long-term solution for the park's point-of-sale devices.
Testimonial
"SureLock allowed us to control our very large Point-of-Sale system the way we wanted, and helped us create a consistent and secure user experience. Managing the software is a breeze, and for those times we weren't able to figure things out on our own we had their fantastic support to fall back on. 42Gears support has even gone as far as creating custom features for our needs, and for no extra charge! As a non-profit organization, the price point was well within our budget and the product exceeded our expectations. Definitely recommend!"
Jeff Perry
Internal IT Department,
Heritage Park