Case Study - Construction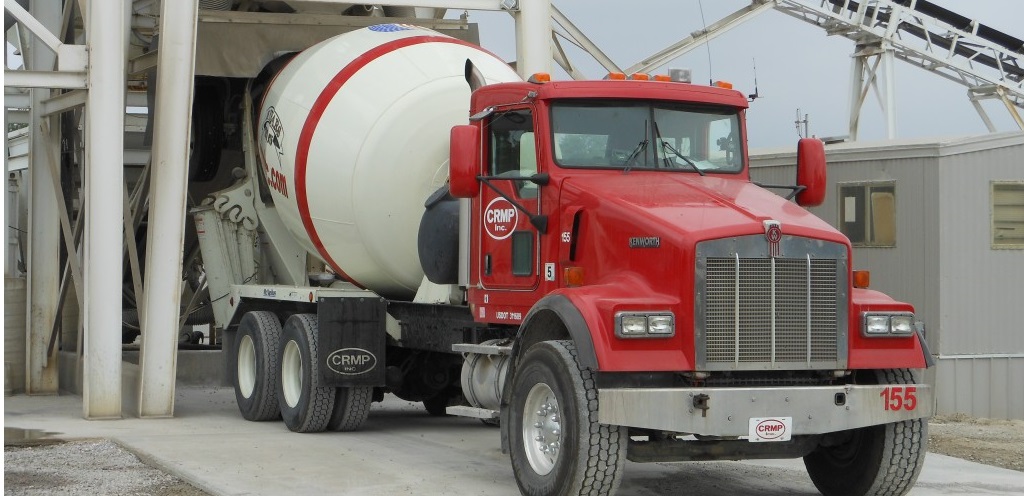 Commercial Ready Mix Products, Inc., and 42Gears enhances driver productivity with a secure and agile tablet solution
Commercial Ready Mix Products, Inc. is a diversified ready mix concrete producer. It is headquartered in Winton, NC and has over 40 years of experience in the concrete industry. With over twelve ready mix plants located in North Carolina and Virginia, CRMP Inc. serves its customers by utilizing the latest technology and equipment in the industry. A commitment to retain the best personnel, to invest in the latest technology, modern equipment and rolling stock, and to provide excellent customer service is the basis of the company's philosophy; one that will remain as the foundation for CRMP, Inc.'s future as it moves forward in the ready mix industry.
Challenges
CRMP Inc. also has a truck haul division with numerous trucks transporting materials from sand pits or rock quarries to job sites. It not only provides direct service to its customers but also helps the General Contractor of a project to stay ahead of schedule. Initially, truck drivers had to document all the tasks they performed during their working hours. They had to turn in these documents once they returned to the office. This was an old and inefficient process which took a lot of time and effort. The primary drive for CRMP Inc. was to automate this process. They needed a solution that simpli­ed this process and scaled with their mobility plans.
CRMP Inc. decided to arm all its drivers with tablets. It also required an MDM solution to automate app distribution, track the location of vehicles in real-time, help in communication between driver and dispatch, assist drivers with issues and track the movement of tablets in case of loss or theft. CRMP Inc. knew that without a proper MDM solution, it would incur enormous data overage charges and possibly have to deal with unnecessary active apps that would interfere with existing enterprise apps. Although these tablets were designed for multiple use, CRMP Inc. did not want these tablets to become an interference when the drivers were either working or driving.
"The money, time and resources this saves is remarkable, especially when the fix is just a quick tap on the screen"
Solutions
CRMP Inc. knew that in order to manage all its devices, a robust mobile device management solution was absolutely necessary. CRMP Inc. researched about several different MDM solution providers, but it could not find any product that could match what 42Gears had to offer.
"All the other vendors I spoke with provided a number of fancy features, but nothing that I found beneficial. The downside was I would still have to pay for all these options that I would really never use. With 42Gears I avoided all such additional cost", said Andrew Eger, Communications and Distribution Technology Manager, CRMP Inc.
42Gears offered location tracking, remote management, lockdown and remote support in a single package. "We wanted a quick demonstration of these products and setup a trial for a few weeks before we purchased and 42Gears arranged it immediately that helped us understand the utility of the products" said Andrew.
CRMP Inc. chose SureLock and SureMDM for supervising its tablets. CRMP Inc. manages the devices remotely with SureMDM and easily pushes new SureLock settings when needed. Whenever admins require any changes to be implemented on the devices, they update the settings on one device and once satisfied, they push the settings to all devices at once.
"The ability to login to SureMDM and see what the driver sees on his tablet helped us resolve all issues instantly. This function is very useful when the driver is four or five hours away from the office. The money, time and resources this saves is remarkable, especially when the fix is just a quick tap on the screen", explained Andrew.
CRMP Inc. was impressed by the SureMDM dashboard, which gave the complete view of version numbers, battery percentage, signal percentage and more.
Results
SureMDM remote support allowed CRMP Inc. to help diagnose and troubleshoot problems faced by its employees in the field. This has allowed the company's IT team to document and work on issues without having to travel for hours to help drivers in remote areas. Additionally, being able to push various updates remotely and by not having to manually gather devices from the field and individually updating before returning them back to the field helped saved time and effort. Overall, SureMDM solutions helped CRMP Inc. do away with redundant documentation process, increase productivity and reduce time wastage on fixing problems faced by its on-the-road drivers.
CRMP Inc. mentions that the amount of time SureLock and SureMDM saved is invaluable. It allowed the company's IT team to focus on other areas that needed improvement.
Testimonial
"The product(s) itself and support of 42Gears are easily the finest I have experienced. They have a dedicated team that is always eager to help. I enjoy the fact that using 42Gears products I can easily fix all issues remotely without jailbreaking the tablet, saving my time and resources".
Andrew Eger, Communications and Distribution, Technology Manager,
Commercial Ready Mix Products, Inc.