CareClick, A Transactional Healthcare Provider, Increases Productivity And Efficiency By Over 50% With SureMDM
Business Overview
Headquartered in Nigeria, CareClick pairs medical professionals with teleconferencing technology to deliver essential healthcare services and consultations to people across Africa who may otherwise not have access to quality healthcare. 
CareClick offers its subscribers access to both primary care physicians and specialists. Beyond that, it also helps mentor and guide subscribers through the process of adopting healthy habits, finding local health resources, and filling prescriptions locally.
Background and Challenges
CareClick offers Samsung tablets to its IT department, and to the doctors who consult as part of Careclick's programs. A few issues emerged, however. 
CareClick needed a way to ensure that its employees would not be distracted on these devices while performing critical tasks.

The company did not want its tablets to be stolen or compromised, given that the tablets provided access to sensitive patient data.

Device malfunctions could prematurely end critical conversations, so it was essential to resolve issues right away if they appeared. 

It was time-consuming to check each device's apps one-by-one, but if devices did not have the correct apps and app versions installed, this could cause compatibility issues.
The Solution
SureMDM and SureLock by 42Gears
CareClick chose to use 42Gears software to resolve its concerns, as it appreciated 42Gears' emphasis on ease-of-use and a robust set of features. In particular, CareClick employed SureLock, the 42Gears lockdown solution, as well as SureMDM, the 42Gears device management solution. 
Together, SureMDM and SureLock enabled CareClick to overcome its concerns: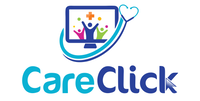 Industry : Healthcare
Location : Lagos, Nigeria (with a reach across Africa) 
Devices : Samsung Galaxy Tab A6
Operating System : Android 
Challenges : CareClick needed to manage and lock down devices in IT and healthcare interactions to ensure optimal care. 
Solution : SureMDM let CareClick monitor and repair devices remotely, while SureLock let CareClick ensure its devices functioned as dedicated single-use kiosks.
Products : SureMDM and SureLock
With SureLock, CareClick successfully locked down their devices to CareClick app functionality, turning them into dedicated kiosks.

If devices were lost or stolen, CareClick could remotely locate them, and reboot or wipe them as needed.

As SureMDM enabled CareClick to remotely troubleshoot devices, CareClick could easily resolve most issues as soon as they arose.

SureMDM also allowed CareClick to update apps and app versions remotely, lowering the chance of issues during doctor-patient meetings.
Benefits
Thanks largely to locking down its tablets, CareClick has seen the overall productivity and efficiency of its operations increase by well over 50% since partnering with 42Gears.

Device security has improved thanks to CareClick's ability to remotely wipe any device.

As it is now easier to manage and secure its tablets, CareClick has reduced its device-related costs by 50% since working with 42Gears.

Improved app management has played a large part in driving CareClick's improved efficiency and cost reduction.
Testimonial
"Overall using 42Gears applications and platforms has provided a convenient and efficient means of locking down devices for the specified purpose deployed by the company as well as easy remote management of devices and tracking of device location and usage."
Akinrotimi Apara,
Head Of IT and Development,
CareClick