Al Dhafra School secures Digital Learning Tools
with 42Gears EMM solution 
Business Overview
Al Dhafra Private School are the largest school in United Arab Emirates, has two campuses at Abu Dhabi and Al Ain region. Knowledge Hub is the digital transformation partner of Al Dhafra Private School.
Established in 1989, Al Dhafra Private School are accredited to Cambridge International Examinations Center, a CITA (Commission on International and Trans-Regional Accreditation, USA) and is registered with the United Arab Emirates Ministry of Education. They offer education in the British curriculum as well as American Curriculum and cater to more than 2600 students of over 27 nationalities.
Business Background
In order  to improve traditional classroom learning experience, Al Dhafra Private School introduced mobile devices into its curriculum. Al Dhafra has issued Android tablets to all its students and teachers, which are to be used to access Al Dhafra's online portal called 'The School Management System' and other approved apps. Each user can log into the portal and apps with specific user id and password to access learning resources such as worksheets, courses, lesson plans, powerpoint presentations and news feeds. Some students also bring their own devices to access learning material through the school's application.
To fully support this technology based learning initiative, Al Dhafra Schools needed a solution to manage as well as push approved content and apps to school-issued as well as student owned devices.
Challenges
When Al Dhafra School decided to use mobile devices as learning tool, it started facing some challenges. As the devices were unmonitored, students were able to download unauthorized apps such as games, social media and other non-educational apps, which distracted the student as well as exposed the school's network to security threats like virus attacks. Al Dhafra required a solution which would help them to monitor and manage these devices easily. They wanted to lockdown down the tablets in the school premises during the school hours. They  also wanted to push and update their approved application remotely to the devices. Al Dhafra needed a solution that would allow them to easily transfer study materials to these educational devices.
Solution
Al Dhafra was introduced to 42Gears UEM Solution by Knowledge Hub. 42Gears accommodated Al Dhafra's needs and deployed SureMDM and SureLock from its UEM Solution on selected mobile devices, including student-owned (Bring Your Own Device) and school-issued devices. This setup allowed Al Dhafra IT admins to secure and manage the devices remotely.
Geofencing and time fencing features from UEM solution were also implemented. Geofencing and time fencing allowed the admin to create a geographical boundary as well as time-based setup which automatically launched Al Dhafra's application on the devices whenever students entered the school premises and launch identified apps during specific hours.
42Gears UEM  helped the school admin to lock down the devices into kiosk mode during school operational timings.
Now, the students are unable to access any other applications except the school portal and approved academic applications. The study material distribution to these school-issued as well as BYO devices has also become easier and streamlined.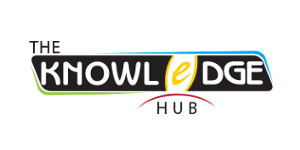 Industry :  Education

Location : Dubai

Product : UEM Solution
Operating System : Android
Devices : Lenovo Tablets
Licenses : 300
Challenges : Al Dhafra Private School, the largest educational institute in UAE, with two campuses in Abu Dhabi and Al Ain, adopted mobile devices as learning tools that were distributed to students to access study materials. But due to lack of proper monitoring system for the devices, the students were able to download unauthorized apps such as games, social and other unapproved apps, which resulted in device misuse. Al Dhafra wanted to lockdown down the tablets as soon as students entered the school premises during school hours. They were also looking for a solution that would allow them to push and update school approved applications remotely. Al Dhafra wanted the solution to help transfer study materials to the devices as well so that students can easily access them.
Solution : 42Gears UEM solution allowed Al Dhafra to manage these devices remotely. It restricted access to inappropriate content and blocked social media and other unapproved apps. It allowed the institute to apply time fencing and geofencing policies to the devices while the students were in school premises. Al Dhafra Private School were able to easily push the app updates and distribute content to these devices using 42Gears UEM.      


Results
With the help of 42Gears UEM solution, Al Dhafra Schools has been able to reduce the app distribution time for each tablets from hours to just a few minutes.
The locked down tablets prevents the students from accessing unauthorized apps on the devices. As a result, they were able to focus better on their academics rather than being distracted by unapproved apps.
Al Dhafra forecasts a 30% increase in the adoption of mobile devices by the end of 2018.
Testimonial
"42Gears has eliminated the manual prep time for devices which was a major hurdle earlier if students wanted to use mobile devices in the classroom. With just a few clicks in the console, 42Gears UEM solution allows us to launch apps, update apps and lock them down into kiosk mode." 
- Pavan Deepak,
  CTO,
  Knowledge Hub