Case Study - Transportation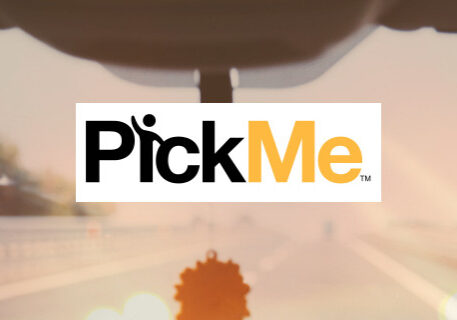 42Gears Helps PickMe and Its Taxi Fleet Shine
Business Overview
PickMe is a leading ride-hailing service in Sri Lanka, with the country's largest vehicle fleet. 
PickMe users can use the company's app to hail vehicles of all sizes, ranging from three-seat open-air "tuks" to luxury sedans.  
In 2020, PickMe expanded into the food delivery market with a venture known as "PickMe Market."
Background and Challenges
PickMe needed to ensure that every driver had a mobile device that they could use to engage with PickMe customers. 
PickMe had a few concerns about these mobile devices, however:  
Some drivers would not be familiar with how to use smart devices, and would quickly be overwhelmed if asked to use one. This could pose a challenge if drivers inadvertently caused devices to stop working properly mid-ride.

Drivers who were more tech-savvy might use the device to games and other personal apps. This would both pose a safety risk and appear unprofessional to clients. 

In order to hold drivers accountable, PickMe needed a way to track device location when drivers were working.
Name : PickMe
Industry : Transportation
Location : Colombo, Sri Lanka 
Products : SureMDM and SureLock
Challenges : PickMe needed to ensure that its taxi drivers used devices for only intended purposes, while monitoring device location to hold drivers accountable.
Solution : SureMDM allowed PickMe to monitor devices from a central console, while SureLock locked devices down to only pre-approved apps. Together, these measures improved driver efficiency and customer satisfaction.
The Solution
SureMDM and SureLock by 42Gears
In order to keep drivers safe and on-task, PickMe used SureMDM, the 42Gears device management solution, as well as SureLock, the 42Gears device lockdown solution. PickMe chose 42Gears software because of its robust feature set and emphasis on ease of use. 
Thanks to SureMDM and SureLock, PickMe resolved the concerns it had regarding its drivers: 
PickMe used SureLock to lock devices down to only pre-approved applications. This made it easy to navigate for new phone users, while preventing tech-savvy from drivers from getting distracted. SureLock also locked down device settings menus, ensuring no one could cause issues by mistakenly altering settings.  

SureMDM allowed PickMe to secure, monitor, and manage every device from a central console. In particular, the console allowed PickMe to track device location at any time, keeping drivers accountable.
Benefits
Drivers are more efficient in picking up customers, as they are able to easily access the apps they need without getting distracted. This has lead to improved customer satisfaction. 

Thanks to SureMDM's remote management tools, PickMe can ensure drivers use devices responsibly while on the job. Remote troubleshooting has reduced downtime due to device malfunctions, cutting support costs substantially.
Testimonial
"SureLock combined with SureMDM, offers us a solid platform to manage dedicated devices as well as lock them to a single application which is really serving our purpose. SureLock with its numerous features can be easily tailored to our precise needs. The support from 42Gears has been great with quick response to all our queries."
Shadiq Zameen,
Manager - Customer Operations,
Digital Mobility Solutions Lanka (PVT) Ltd.