SureLock allow Bandim Health Project workers become more efficient by securing Android field tablets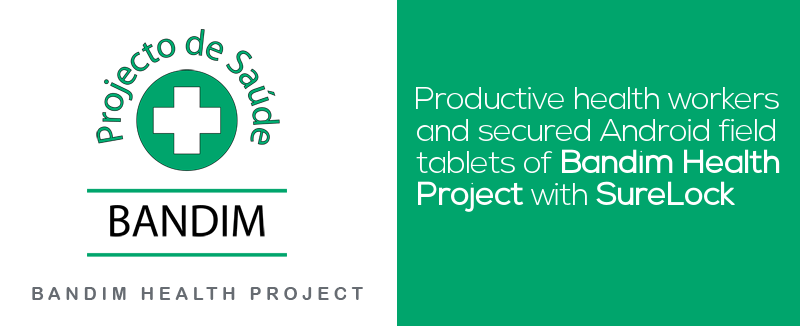 Bandim Health Project is a health and demographic surveillance site in Guinea-Bissau and is formally placed under the National Institute of Public Health. BHP follows a population of more than 200,000 individuals in urban and rural Guinea-Bissau. This provides a unique platform for conducting health research.
Health workers and research associates associated and working for Bandim Health Project in remote locations of Guinea Bissau are equipped with tablets. These tablets are used by workers and associates who are on the fields for their daily research and development activities.
These tablets are not intended to be connected to the internet for the sake of device security. However, health workers and research associates were able to use these tablets for non-work-related purposes such as playing games and downloading irrelevant apps. It was becoming difficult for administrators to manage/limit the apps in the Android eco-system. Use of tablets for personal activities also contributed to battery drainage, corrupted SD cards and worse, posed a serious threat to data and network security.
Bandim Health Project came to a conclusion that in order to ensure productivity of health workers/research associates and secure tablets, an application was needed that would lockdown the device. This application should restrict access to device settings and give access only to authorized applications.
Bandim Health Project started evaluating various kiosk mode applications. It chose SureLock because of its highly customizable user interface and feature to export and import of lockdown settings. Surelock not only enabled them to lock the devices in an efficient and manageable way but at the same time, configuration and deployment of large numbers of devices became very easy.
Locked tablets are now very efficient and easily manageable with only relevant apps on the home screen. The health workers and research associates are now confined to use only allowed application for work-related purposes only. Bandim Health Project is now assured of the security of the deployed tablets.
To read more, click here.