Innovative Trials deploys an EMM ecosystem in just weeks with 42Gears products
May 05, 2016 | 42Gears Team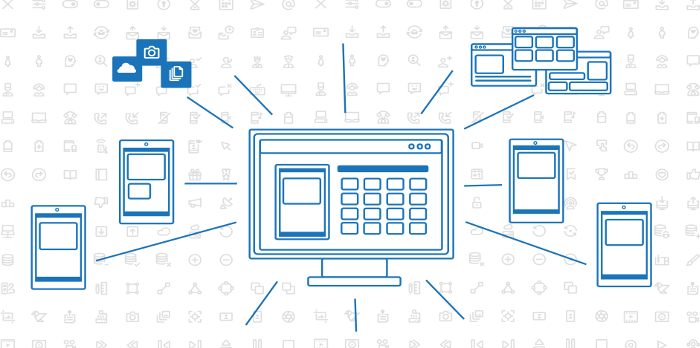 Innovative Trials is a full-service provider of first-class patient recruitment and retention solutions to Pharmaceutical, Biotech and Contract Research Organizations (CRO). They offer customized solutions tailored to the needs of all kinds of studies. Innovative Trials maximize the potential for patient recruitment, thereby helping complete recruitment for the study on time.
Mobile devices deployed for children coming in as recruited patients
A large clinical research organization wanted Innovative Trials to help them deploy Android mobile devices with access to only entertainment apps across multiple locations in the United States. As part of the study, many children visit their clinics and they required these Android mobile devices to keep them engaged. The research organization realized that children are likely to misuse unmonitored and unguarded devices by downloading malware or tampering with device settings. They also needed control over browsing access to restrict children from unsafe and misleading websites.
Urgent requirement for an automated device management solution
For Innovative Trials, deploying and managing 140 devices across 70 different locations in just 6 weeks was a big challenge. The requirement being a technical one with a certain level of automation also added to the challenge. They needed a device management solution that was easy to configure, automate and deploy.
Innovative Trials reached out to multiple EMM vendors in the market, however, they found the products being offered were too complex and required extensive setups. During this search, they came across 42Gears and found that the products were not only intuitive but also included features that appeared tailor-made for their requirements.
Innovative Trials creates a complete mobile device management ecosystem with products from 42Gears
Innovative Trials selected SureLock because of its core feature of locking down Android devices into kiosk mode. SureLock also proved to be easy to use and quick to deploy. They also found advanced device locking features like booting up of the device with lockdown, configuring/disabling Wi-Fi among others very useful.
With mobile device lockdown taken care of, Innovative Trials chose SureMDM to remotely track, manage and support deployed devices. With SureMDM, they were able to have a centralized view and a platform to manage devices spread across different locations.
Innovative Trials also decided to deploy SureFox to achieve controlled website access without exposing the children to any additional website or search capability.
With the combination of SureLock, SureMDM and SureFox they were able to create a whole ecosystem with each of these products working together for a comprehensive, robust and well-connected lockdown and management.
The entire process of deployment took just 6 weeks from request to shipping out the first Android device to the site. Since the initial rollout, Innovative Trials have already received additional requests which are now easy and quick to operate with remote management.
Download SureLock for a trial here.
Download SureFox for a trial here.
Register for a free 30 days trial of SureMDM here.