Things Connectors – What's in it for you?
Sep 18, 2020 | 42Gears Team

What kinds of devices do you picture when you think of device management? The usual – laptops, desktops, smartphones, rugged handhelds, and tablets, right? Some may even go as far as to include VR headsets and smartwatches on the list. But is that all that businesses use? Are "not-so-smart" not a part of their device ecosystem? So why do businesses not feel the need to manage or monitor such devices?
Well, they do. However, it is nigh-impossible to bring these devices together onto the same platform(s) used to manage smart devices. Why? Because these embedded devices, sensors, and equipment (the so-called 'not-so-smart' devices) run on rudimentary hardware that cannot run apps built using general-purpose programming languages.
You may be aware that as the Internet of Things started gaining traction, some device management vendors started offering solutions that help manage connected (IoT) devices. Unfortunately, these solutions only worked with IoT devices that had been designed with connectivity in mind. Many peripherals and accessories, therefore, were still beyond the purview of traditional device management. But not anymore. With 42Gears' revolutionary Things Management Technology, businesses can now manage every kind of "not-so-smart" device there is. And all they need to do so is a "Things Connector."
What is a "things connector"?
"Not-so-Smart" devices (such as printers, charging docks, handheld scanners, smart batteries, Bluetooth controllers, cash registers, and more) perform very specific functions. These devices cannot connect to the internet directly, but can connect to a host machine over USB, Bluetooth, or Wi-Fi.
A "things connector" is a software module that logically connects a "thing" (in other words, a "not-so-smart" device) or an IoT endpoint with the MDM agent running on the host machine. So in essence, 42Gears' Things Management framework introduces "smart" logic at the host machine level so the host machine can act as a proxy for one or more "not-so-smart" endpoints connected to it.
What does this mean for OEMs, partners, and developers?
This essentially means that "things connectors," powered by 42Gears' Things Management Technology, afford businesses the ability to discover, enroll, and control traditionally unmanaged devices, peripherals, and accessories through the 42Gears device management (SureMDM) console. As a matter of fact, 42Gears was even recognized as an Honorable Mention in the 2020 Gartner Magic Quadrant for Unified Endpoint Management report for its ability to manage a variety of nontraditional endpoints using this technology.
Thus, OEMs can now enable their customers to easily manage their products through SureMDM by developing "things connectors" for their devices. And the best part is that anybody who has the technical know-how to connect with a given "thing" over a transport mechanism (like USB, Bluetooth, etc.) can develop a "things connector" – be it a device manufacturer, a reseller, a 42Gears channel partner, or even an individual developer.
What's even better is that 42Gears urges developers to develop their own things connectors so businesses can leverage these connectors for their benefit. Every "thing" needs a custom connector to be enrolled into SureMDM for convenient monitoring and control. Considering the large number and range of devices businesses around the world use, it's too good an opportunity for developers to pass up. This is especially true because 42Gears will also eventually enable developers to monetize the connectors they build using the 42Gears Developer Portal.
The portal not only provides the basic framework for developing connectors, but also allows developers to deploy and test their connectors in SureMDM. 42Gears has already developed "things connectors" for Zebra, Datalogic, and Chainway devices, and hopes to strengthen its developer network by enabling developers to create and add more to the list.
Did you know Gartner has recognized
SureMDM for its unique capabilities?
Subscribe for our free newsletter
Thank you! you are successfully subscribed.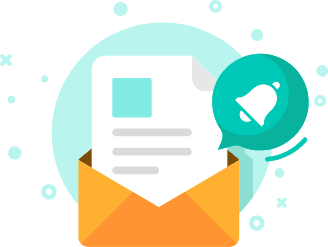 Exclusive News and Updates on Enterprise Mobility!
*

I consent to receive newsletters via email from 42Gears and its Affiliates.
Please agree
*

I have reviewed and agreed to 42Gears Privacy Policy and Terms of Use prior to subscribing and understand that I may change my preference or unsubscribe at any time.
Please agree
Please enter a valid official email