6 Low Cost Business Tablets for 2021
May 06, 2021 | 42Gears Team

Looking for low-cost tablets for business use? It's not hard to find low-cost tablets, but it is difficult to find quality low-cost tablets that can deliver the results you are looking for.
If you want to balance performance and cost without sacrificing security, take the time to look at these top choices. There is no universally correct tablet choice, so you will need to carefully consider how well each one suits your needs. Each one of these tablets provides distinctive features at a low price point, and is compatible with mobile device management software like SureMDM by 42Gears.
iPad mini (5th generation)

Pros: The iPad mini provides a budget-friendly (or at least budget-friendlier) way to integrate Apple products into your organization. Customers and employees alike respond well to Apple devices, and Apple Business Manager makes them easy to manage.
Cons: The kind of people who would value your using iPads would also know when your iPads become obsolete.
Alcatel Smart Tab 7

Pros: The Alcatel Smart Tab 7 provides a kickstand and a range of features designed to make the tablet an attractive addition to any desk- including Google Assistant voice commands, an Electronic Photo Frame feature, and powerful speakers.
Cons: The Smart Tab 7 has a low-resolution screen as compared to other tablets on this list, at 600 X 1024 pixels.
Lenovo Smart Tab M8

Pros: Lenovo's Smart Tab M8 includes a unique dock that makes storing the Android tablet easier when not in use. Although primarily intended for media playing and smarthome functionality, these features can facilitate office presentations and calls in an impressive way at low cost.
Cons: Users may avoid using cases or screen protectors to ensure the tablet fits into the dock, making the device more likely to break if it falls.
Samsung Galaxy Tab Active3

Pros: If you need rugged devices at the lowest possible cost, this device is a good fit. The device enjoys the support of Samsung's in-house programs (such as Samsung Knox), and runs a wide range of Android apps. (The image depicts the Samsung Galaxy Tab Active2, which is still available at a lower price.)
Cons: Other rugged device manufacturers offer additional features that Samsung does not (for example, Zebra LifeGuard).
Microsoft Surface Go 2

Pros: As a Microsoft-designed product, the Surface Go 2 provides inexpensive access to the full Windows 10 experience. The cover, which doubles as a keyboard, lets employees jump between form factors as necessary, and many hardware configurations exist to strike a balance between productivity and value.
Cons: Some may find the keyboard accessory uncomfortable to use for typing. Features such as the Surface Pen require an additional purchase.
LG G Pad 5

Pros: The LG G Pad 5 is a great value, combining an accessible price point with high-end features like fast processing, a full HD screen, and robust battery life. The LG G Pad 5 can also include mobile Internet connectivity to keep employees working wherever they are.
Cons: Compared to other devices on this list, the LG G Pad 5 has little storage space. The device comes with 32 GB of storage, but this does not account for the OS and other preloaded applications. Once those are accounted for, one may have only around 10 GB of free space to fill.
Choosing the right device is one of the most important steps in making a project successful. As 42Gears co-founder Prakash Gupta puts it, "Your budget should emerge from the cost of the cheapest acceptable solution, not the other way around."
Did you know you can manage your fleet of business devices from the comfort of your office desk – or even from home? To learn more, visit www.42gears.com.
SureMDM- Affordable device management
for affordable devices
Subscribe for our free newsletter
Thank you! you are successfully subscribed.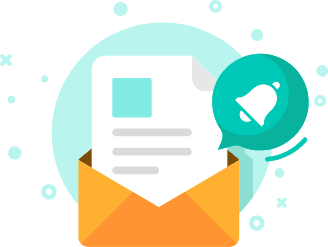 Exclusive News and Updates on Enterprise Mobility!
*

I consent to receive newsletters via email from 42Gears and its Affiliates.
Please agree
*

I have reviewed and agreed to 42Gears Privacy Policy and Terms of Use prior to subscribing and understand that I may change my preference or unsubscribe at any time.
Please agree
Please enter a valid official email