Why is an MDM Tool Much More Than the Android Device Manager?
Feb 08, 2021 | 42Gears Team

What is Android Device Manager?
Android Device Manager is a built-in security application by Google that can help to manage and track any Android-based device. The application comes in handy when tracking lost mobile phones. Some prerequisites for the Android Mobile Device Manager to work are-
The device must be turned on
The device must be connected to the internet at all times
The user must be signed in on the Android device via a Google account
The location reporting tool must be enabled
What can you do with a built-in Android Mobile Device Manager?
Users typically call upon Android Device Manager to locate lost Android devices. Alternately, the application can instead remotely lock or wipe lost devices when there is no chance of recovering them.
Still, there is only so much you can do with a built-in Android Device Manager. That's where an MDM solution comes in handy.
MDM Solution vs. Android Mobile Device Manager: Which option is better?
An MDM solution can be used to manage a wide variety of devices, irrespective of the operating systems they are based on. On the other hand, the Android Mobile Device Manager can be used to manage Android devices only. So when you invest in an MDM solution, you can manage your entire device fleet using a single console at any time, from anywhere. So it goes without saying that an MDM solution is better as compared to the Android Mobile Device Manager.
An MDM solution can be used to automate the following activities:
Device Enrollment
An MDM solution allows IT teams to enroll devices in bulk in multiple ways with only a few clicks. These include manual enrollment, QR code scans, Active Directory authentication, zero-touch enrollment programs, or Samsung Knox Mass Enrollment (KME). By using these options, IT teams can enroll corporate-owned as well as employee-owned Android devices over-the-air (OTA).
Manage device inventory
A comprehensive Android MDM solution provides holistic visibility of the entire device inventory from a single console. The dashboard allows IT teams to access device ownership information, device settings and applications, security settings, and live device location. Thus, IT pros can easily monitor and track Android devices with the click of a button.
Manage Applications and Content
With an MDM solution, IT teams can quicklly configure frontline worker devices and easily provide secure access to apps and data. By using an MDM solution to manage Android devices, IT teams that need to rapidly configure frontline worker devices and provide secure access to apps and data can do so easily. Using an MDM solution as an Android Device Manager can allow admins to silently install and update apps, block or allow essential apps, and configure a private enterprise app store. Furthermore, IT admins can push content over-the-air through a file store or use containerization to ensure content remains secure.
Manage device configuration
One of the greatest benefits of using an MDM solution as an Android Device Manager is that it allows IT teams to have full control over corporate-owned devices. So, by grouping devices based on different departments can help IT admins push customized device settings. For instance, VPN, Wi-Fi, email profiles, single or multiple application mode, and much more can be configured within a few minutes. Such a task would have taken much longer with the Android Mobile Device Manager.
Enforce policies and restrictions
Maintaining device compliance within remote teams can often be challenging. However, setting up restrictions for Android devices using an MDM solution as an Android Device Manager can be a breeze. By controlling certain settings and restricting access to devices and data, IT teams can easily ensure the security of critical corporate data. An MDM solution also helps devices stay compliant with corporate policies. Moreover, MDMs provide advanced management permissions over platform-signed devices such as Samsung Knox devices and Android Enterprise devices. For example, IT teams can easily restrict users from accessing the Factory Reset Protection (or FRP) feature on a corporate-owned device. This, in turn, will help protect the device by preventing any misuse.
Ensure device and data security
Considering the rapidly evolving threat landscape, IT teams need to take various actions towards ensuring the security of devices and data. Some of these include configuring browser settings, blocking factory reset features on devices, restricting peripheral buttons and screenshots of work apps, and enforcing strong password policies. All these options are easily available in the Android Device Management section of an MDM solution.
Maintain Android Devices Remotely
Companies operating globally need to enable frontline workers with access to devices and data. Businesses that fail to empower their frontline workers will face challenges that include loss of productivity and increased costs. An MDM solution helps IT teams to remotely troubleshoot issues on Android devices used by frontline employees within a short period. This, in turn, helps businesses save thousands of dollars on device support.
An MDM platform is capable of managing Android and other platforms for businesses
MDM solutions have innate capabilities of managing devices across platforms. In essence, an MDM solution is much more than the Android Mobile Device Manager. It is an invaluable tool for centrally managing devices based on multiple OSes without being dependent upon multiple solutions.
For instance, SureMDM, the MDM solution by 42Gears, allows you to manage devices based on operating systems like iOS, Windows 10, macOS, Linux, and Wear OS, in addition to Android. SureMDM is a better option compared to Android Mobile Device Manager if your organization uses devices powered by diverse operating systems.
In a nutshell, an MDM solution helps IT teams to gain an edge over their competitors with advanced device management features. Not only does it provide complete control over mobile devices, but it also lowers the costs of device repair. Additionally, it promotes increased productivity and efficiency for remote teams by allowing IT admins to pre-configure devices so that they are ready to be used right out of the box.
Learn how your organization
can benefit from MDM.
Subscribe for our free newsletter
Thank you! you are successfully subscribed.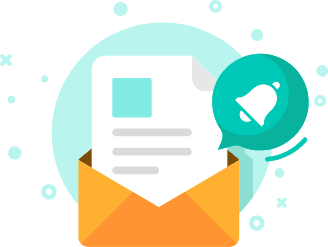 Exclusive News and Updates on Enterprise Mobility!
*

I consent to receive newsletters via email from 42Gears and its Affiliates.
Please agree
*

I have reviewed and agreed to 42Gears Privacy Policy and Terms of Use prior to subscribing and understand that I may change my preference or unsubscribe at any time.
Please agree
Please enter a valid official email