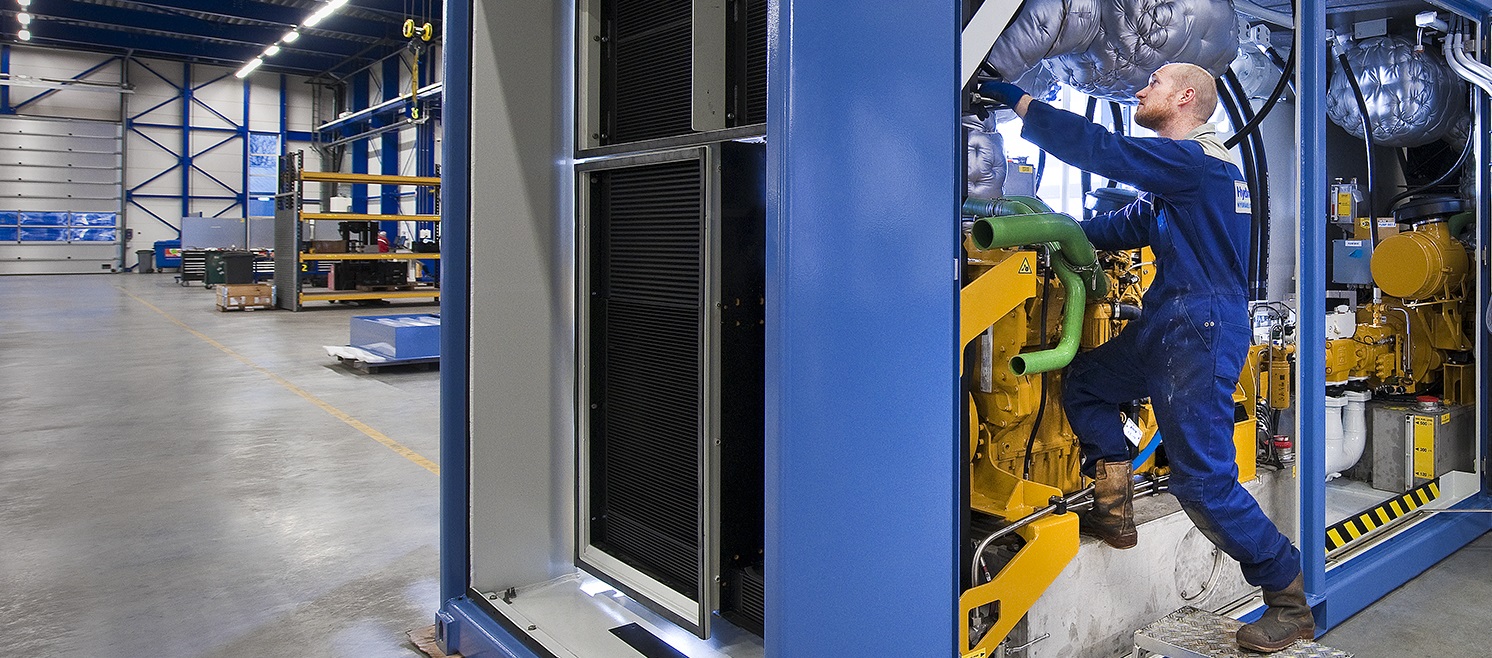 Hydrauvision implements 42Gears Mobility Solution to improve Customer Service and Retention
Business Background & Overview
Hydrauvision is an expert player in Hydraulic Drive industry. It operates in a vast array of industrial sectors where drive technology plays a pivotal role. Hydrauvision designs, builds and realises turnkey systems for the most complex issues with a combination of high-quality engineering, inventiveness and perseverance.
The company operates with a conviction that productive ideas and right solutions evolve from mutual trust, partnership and flexible approach. This ideology leads to great customisations in design and implementation but also efficiently handles turnaround time, budget and quality. They keep service and quality as their number one priority which means their field technicians are available 24/7 even after definitive commissioning to deliver on their commitment of reliability and availability.
Hence, the need of seamless connectivity played an effective role to foster the methodology of sharing knowledge and improving communication with field technicians and delivering on time services, which is also a key aspect to retain customers.
Company: Hydrauvision
Location: Netherland
Products: SureLock & SureMDM
Operating System: Android
Devices: Samsung Galaxy Xcover3
Challenges: Hydrauvision's service engineers operate worldwide to resolve problems to guarantee essential continuity of production processes. Their biggest challenge was remote security, monitoring, management, and support.
Solutions: The user-friendly and customizable functionality of SureLock and SureMDM solutions offered by 42Gears has allowed Hydrauvision to manage and maintain their field devices quickly, easily and centrally.
Challenges
Keeping the need analysis in picture and to further improve business performance in a cost-effective way, Hydrauvision replaced the expensive rugged handheld devices with smartphones. But in a short span of time, the company started facing following challenges revolving around remote security, monitoring, management and support.
One of the prominent challenges the company encountered was the viable misuse of smartphones. Henceforth, the company had to figure out a certain method to ensure that they were used for field use only.
Dealing with security aspects like protecting customer records, servicing details, keeping information confidential and restricting unauthorized access to data were some of the critical requirements.
Also, most of the field executives were not very tech savvy and could unintentionally make changes in the solution that may lead to unwanted maintenance overhead. So, the workforce required to be provided with a solution that could organize and predefine their activities on the devices.
Another complication for the company was to monitor that the field executives maintained their devices with adequate power and connectivity and kept admin informed on inadequacies to help them take corrective actions.
Finally, technical support for the devices such as upgrading application settings had to be done manually, which was a major pain point for the company, especially, when it came to dealing with numerous devices.
Hence, Hydrauvision was on a quest for an EMM solution provider that could eliminate these challenges.
"The choice in management options is also wide. This ensures a smooth set up of secure and workable policy across all operating systems. 42Gears support is fast and professional"
Solutions
Hydrauvision was looking for a solution that could support all mobile platforms/operating systems and cater to remote management and lockdown solutions. Hence, the devices needed to be integrated with an EMM solution and rolled out quickly. Hydrauvision wanted an easy to use, cost-effective EMM solution which would not interfere with their daily IT operations.
After a substantial market research, they found 42Gears products fit in closely with their requirements.They approached 42Gears in 2016 for the acquisition of product licences. 42Gears offered Hydrauvision with their highly robust solutions - SureMDM and SureLock.
SureMDM helped in remote execution of mobile device management features like Device Enrollment, Device Provisioning, Device Health Monitoring, Device Security, and Location Tracking, while SureLock reinforced strict lock down techniques on the devices which restricted the field technicians to only prescribed enterprise apps, and hence, improved individual throughput and overall business performance.
The total implementation took one and a half months. This implementation period consisted of setting up a test environment, purchasing and connecting the devices to the EMM environment, setting up the policy, rolling out all devices and realising all special requests. The support given by 42Gears was quick, professional and solution-focused.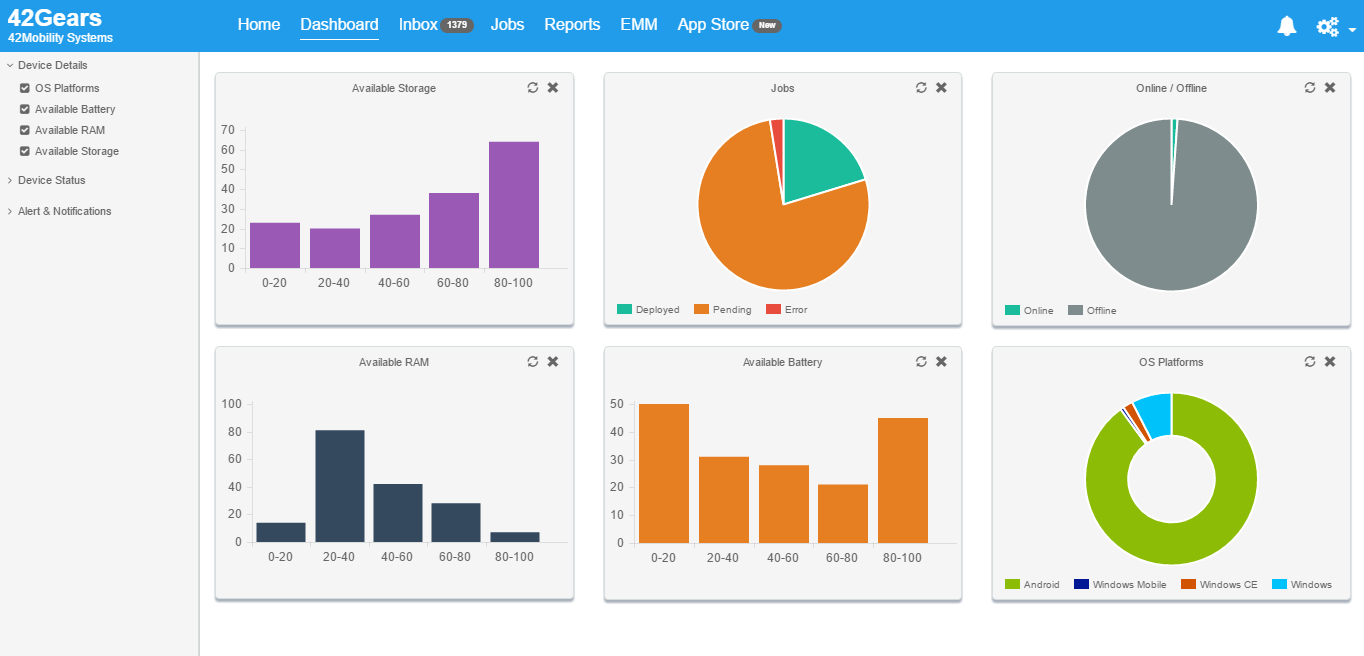 SureMDM's Admin Panel plays a significant role for Hydrauvision which gives them a comprehensive view of all the devices in the field.  It displays the status of all devices by their attributes such as device name, connectivity, SureLock enabled/disabled, battery percentage, information about the device's last connection with the EMM solution and the current network provider per device. With regard to SureLock, Hydrauvision was highly impressed with its screen layout, the ease of rolling out policy, the device configuration and the remote applications update.
Results
SureMDM has empowered Hydrauvision IT admin to perform many critical tasks remotely. With the ability to remotely push or modify settings on any enrolled mobile device, provide remote support to devices in the field and simultaneously push upgrades at one go, Hydrauvision has been able to reduce the support cost by 30%.
SureMDM has helped Hydrauvision keep data usage on mobile devices in check. There has been a reduction of around 25% in mobile data bills.
The deployment of 42Gears EMM has improved customer service, customer retention and has helped Hydrauvision stand out from the competition.
Testimonial
"With a multitude of security scares threatening employee-owned devices, Hydrauvision opted for 42Gears BYOD solution to secure its company data. Our employee devices that access diverse services are enabled with encrypted containers to secure and protect company data. 42Gears helped us to achieve this layer of protection to ensure mobile device security."
- Benjamin Onghenae,
  IT Specialist,
  Hydrauvision