Case Study - Tyre Manufacturing

MRF capitalizes on 42Gears products to manage tablets in its exclusive stores

Business Overview
MRF Limited is India's leading tyre brand and the world's 16th largest tyre company. MRF was originally founded in 1946 by KM Mammen Mappillai as a toy balloon manufacturing unit.
In 1952, it ventured into tyre manufacturing business. Today the company has 16,194 (according to 2017 statistics) employees and has reported a total revenue of ₹ 226.8 billion.
Funskool, MRF SG Pte Ltd, MRF Lanka (P) Ltd., MRF Corp Limited are some of the subsidiaries of the tyre giant. The retailing operations of MRF function through several MRF exclusive stores spread across India.
Business Background
MRF exclusive stores are a part of MRF retail business network across India offering tyres and wheel related services.
The stores are equipped with Android tablets which are used by the sales staff to demonstrate product description and product videos to the customers. This is done using MRF's own in-house application. Customers also use this app to explore, select and purchase MRF products.
Challenges
Though tablets became inevitable business tools in MRF exclusive stores, they started facing some device-management challenges. Due to frequent fluctuations in the store's Wi-Fi network, MRF's application was not able to function properly. Every time when store's Wi-Fi connectivity restores, the application would not work as the devices wouldn't reconnect to the alternative functional Wi-Fi network automatically.
Also, MRF wanted its devices to run in a lock down mode in order to prevent misuse of the tablets by the in-store sales agents. Not only this, MRF wanted to disable certain functionalities in the devices such as back button, home button and recent apps button to ensure that the store staff were not able to exit the application.
Solution
SureLock and SureMDM from 42Gears UEM was deployed on the tablets used across all the MRF exclusive stores in India. It primarily ensured that the devices remained connected without any hindrance. By enabling the Wi-Fi Centre feature, lockdown solution would automatically launch the Wi-Fi centre whenever there was Wi-Fi fluctuation in the store. This allowed users to switch between different functional  Wi-Fi networks within seconds.
42Gears UEM also locked down the tablets and provided access to only MRF application. It disabled device functionalities such as back, home and recent app button, which restricted users from exiting the MRF application.
Thus, the solution not only restricted the store sales agents from tampering with the tablet settings,but it also enhanced the customer experience and engagement.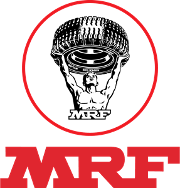 Industry :  Tyre Manufacturing

Location : India

Product : SureLock and SureMDM
Operating System : Android
Devices : LenovoTablets
Challenges : MRF Tyres, the market leader in the Indian tyre industry, uses products application on Android tablets in MRF exclusive stores across India to demonstrate products to customers. MRF wanted a solution to control all the devices from one platform, stabilize Wi-Fi connection for all the devices, lock down the tablets to launch only MRF product application on boot-up and hide all the device functionalities which enabled users to exit the application.
Solutions : 42Gears products  allowed MRF to efficiently manage all the  devices across India, ensure uninterrupted Wi-Fi connectivity, lock down the devices to a single application The solution also disabled certain device functionalities and  prevented users to exit the MRF application.
Results
Uninterrupted connectivity of the tablets to Wi-Fi network enhanced the user experience.

MRF deployed 42Gears products on 200 devices and saved 35% cost on the in-house IT mobility support, due to the reduction in IT support.
By locking down tablets and restricting access to a single app, MRF was able to reduce the device misuse, hence improving staff productivity by 45%.