How to enroll your iPads/iPhones in SureLock for iOS?
Applies to:
Product

SureLock

Platform

iOS
Lockdown process of your iPads/iPhones with SureLock for iOS starts with enrolling your device and installation of SureLock profile in your device.
Here is how you do it:
1. Open the URL – surelockios.42gears.com/enroll in the Safari browser of your iOS device

2.On Device Enrollment screen, enter your Customer ID and tap on Enroll Device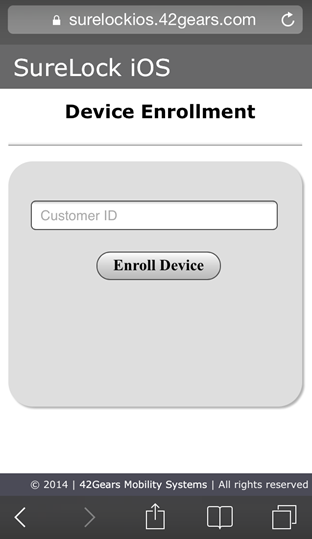 3. On the Install Profile screen, tap on Install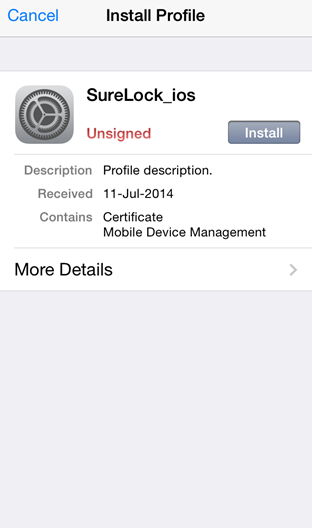 4. On successful enrollment, you should see your iOS device on the SureLock iOS Web Console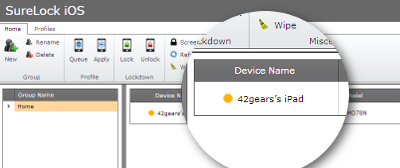 Sign up for a trial of SureLock for iOS and get a feel of SureLock for you iPads and iPhones.
View our contact details for any questions.