Remotely control your Linux-based IoT Gateways
42Gears UEM started supporting Linux devices in August, 2017 and have been enabling IT pros to manage Linux-based devices remotely and it now supports remote management of IoT endpoints through Linux-based IoT gateways with its latest update.
Once an IoT gateway is set up on a Linux device and SureMDM Nix Agent has been installed and configured, admins can use SureMDM web console to remotely manage connected IoT devices and sensors using custom runscripts.
For example, Mozilla Web of Things Gateway is one of the cloud-hosted platform that helps to communicate with IoT devices and the cloud server. This gateway can be setup on a Linux devices using pre-defined commands provided by Mozilla and once SureMDM is configured on the same Linux machine, any connected IoT devices with gateway can be managed using SureMDM custom runscripts. Following image shows an example of how to setup Mozilla IoT Things Gateway to control a bulb.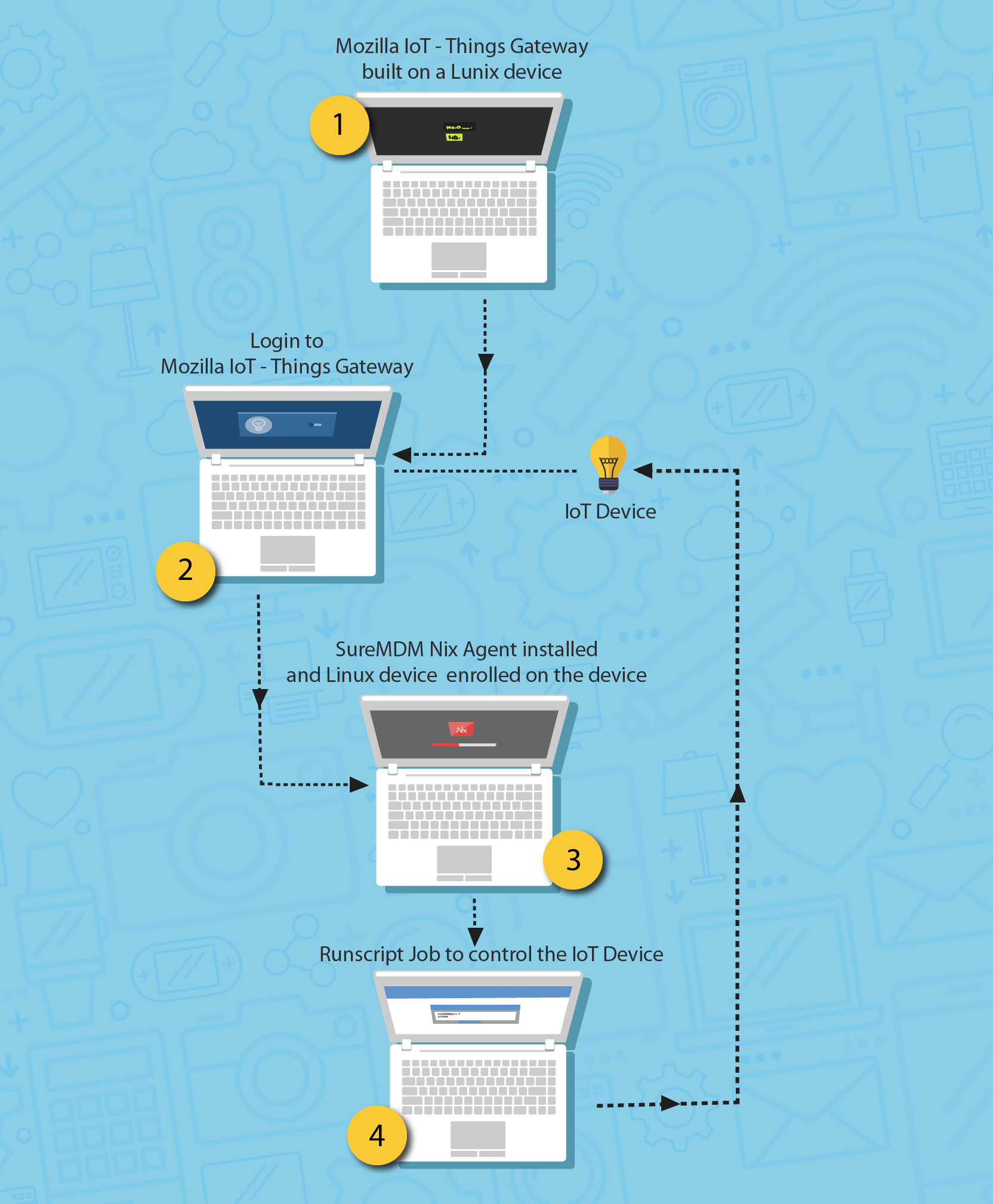 Here is how you can set up Mozilla IoT Things Gateway and SureMDM:
1. Take a Linux device and follow the steps here to build Web of Things Gateway.
2. Once complete, register and login to Mozilla IoT – Things Gateway.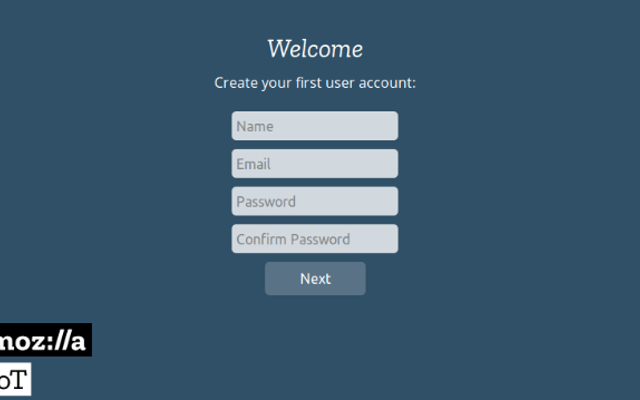 3. Click Menu and select Things.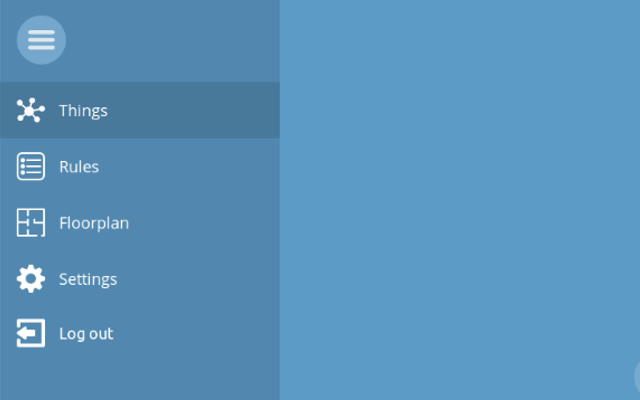 4. Click  + icon located at the bottom right to search for available IoT device.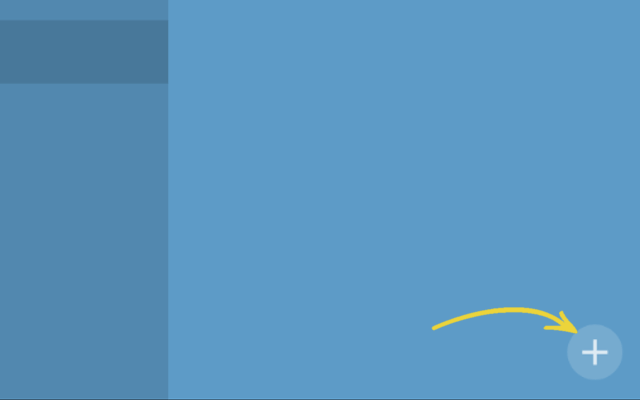 5. Once, the device is successfully added, download SureMDM Nix Agent from website using the below command.
wget https://suremdm.42gears.com/nix/nix.tar.gz
6. Follow the process here to set and configure SureMDM Nix Agent.
7. Once done, login to DNS or SureMDM Web Console.
Note: SureMDM Web Console address can also be a DNS name and not necessarily suremdm.42gears.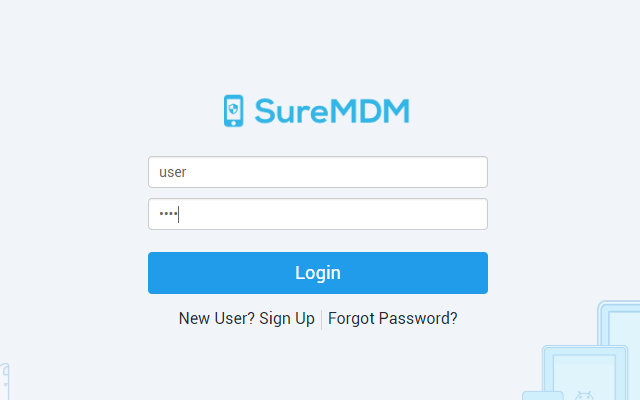 8. On SureMDM Home, click Jobs, New Job and select Linux as the operating system.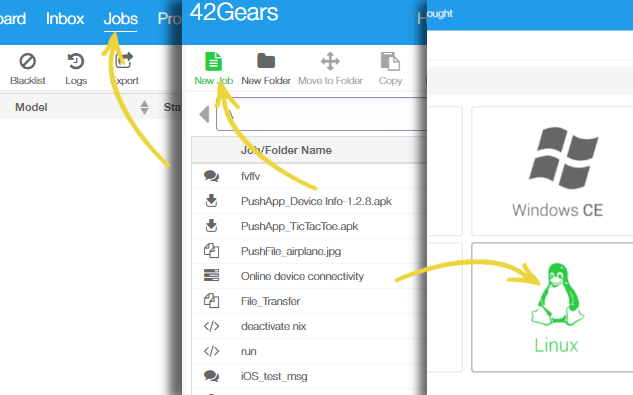 9. On Select Job Type page, click Run Scripts.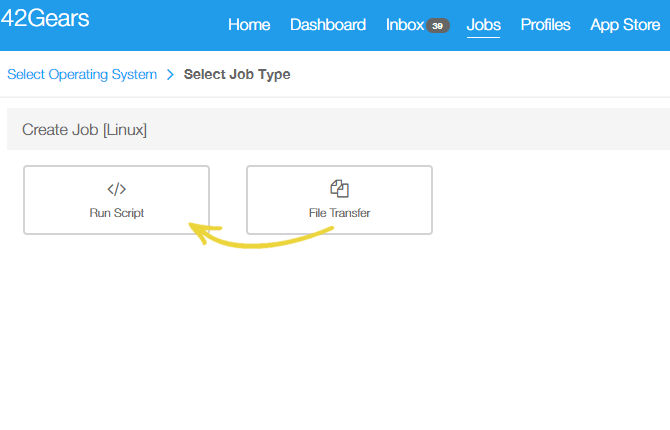 10. On Run Script prompt, give a name to the job, add the custom run script and save.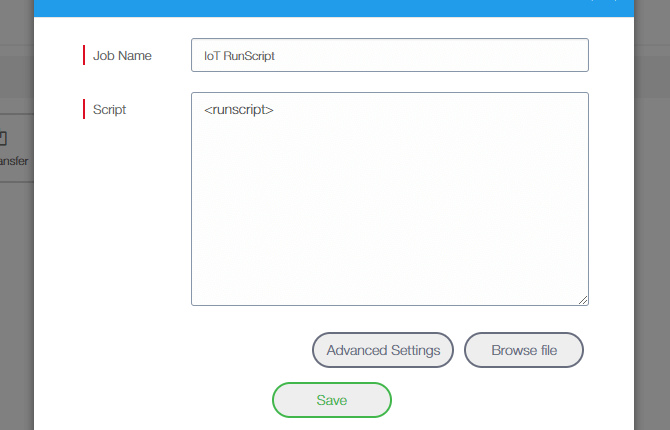 Note: You can use API tools like Postman to extract the required APIs which can be converted into Linux commands or run scripts. You can also reach out to our technical support team for assistance.
11. Go back to SureMDM Home and use Apply option to apply the created job.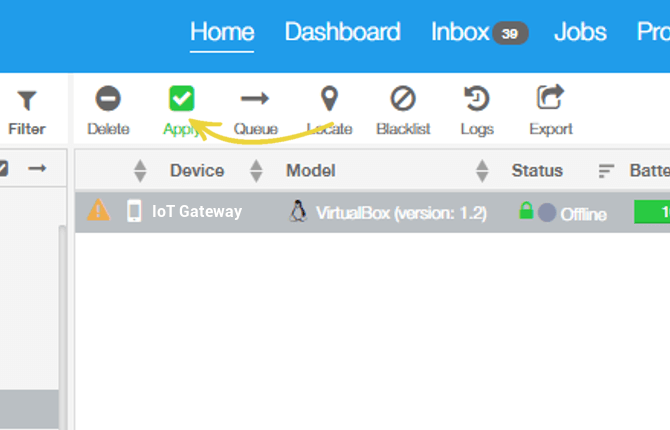 Once the run script is applied to the Linux device, SureMDM Nix Agent will pick up the command, apply the same to the gateway and accordingly it gets executed on the IoT device.
Register to try SureMDM for free.
Read more about Linux support in SureMDM here.