How to restrict FaceTime on iPhones and iPads using SureMDM

FaceTime, the audio-video calling application were developed by Apple for iPhones, iPads, and Macs. It is often used as an alternative to Skype and other video calling applications by many businesses as it doesn't require a specific username and can function right out-of-the box with it's built-in setup. FaceTime facilitates high definition videos and requires heavy data consumption. If not restricted, this application can cost businesses unnecessary use of data bandwidth, resulting in inflated cellular data bills.
How can 42Gears help?
42Gears SureMDM allows admin pros to prevent users from accessing FaceTime app and function. Let's take a look at how to block FaceTime app and functionality on iPhones and iPads using SureMDM.
Steps to block FaceTime:
1. Login to SureMDM Web Console.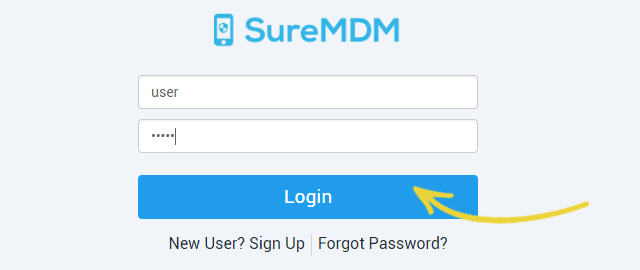 2. On SureMDM Home, click Profiles.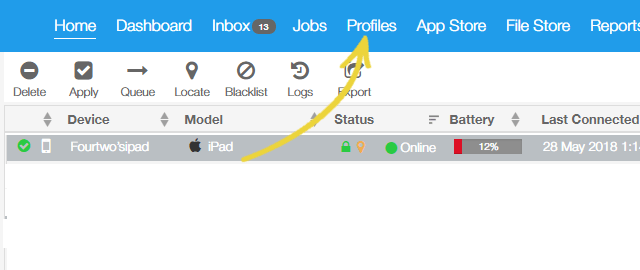 3. Select iOS as the operating system.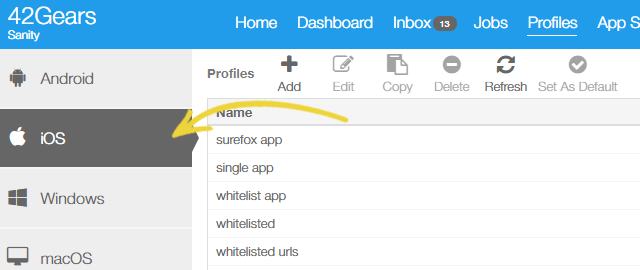 4. On the iOS Profile page, click Add.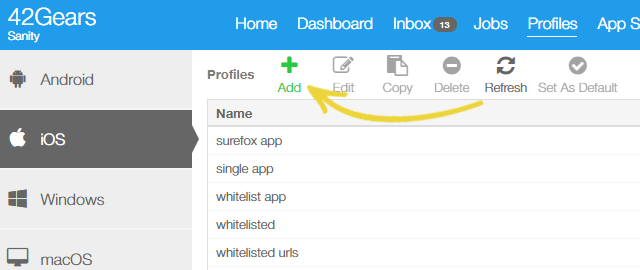 5. Click Restriction Profile and click Configure.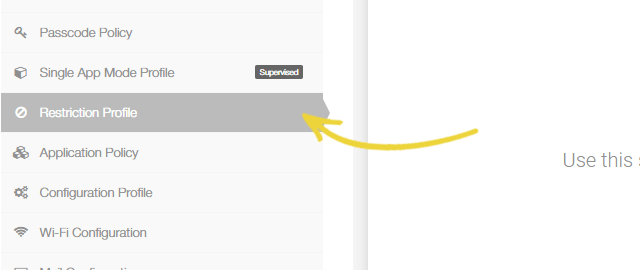 6. Under Functionality tab, uncheck Allow FaceTime option.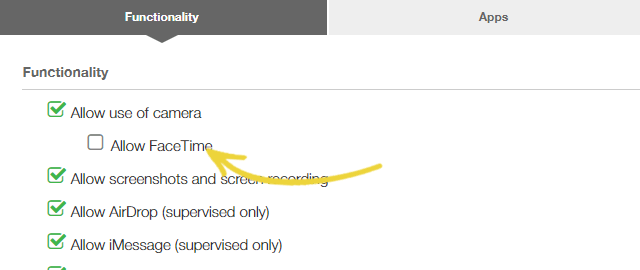 7. Give a name to the Profile (such as 'Disable FaceTime') and click Save.
8. On SureMDM Home, select the desired iOS device or devices to which the profile has to be configured and click Apply.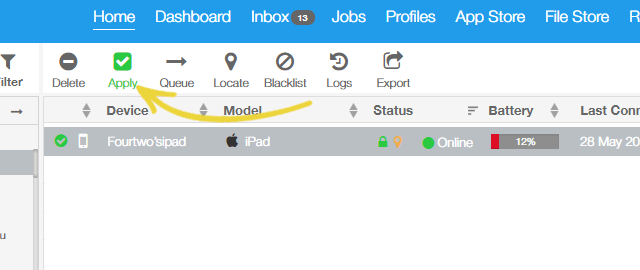 9. A new window opens which contains all the jobs created in the console. Select Restrict FaceTime profile and click Apply.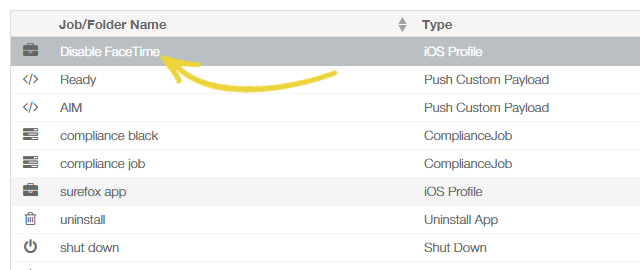 The restriction will be applied on the device. On successful application of the profile, FaceTime icon will be removed from the device and users will no longer be able to access this feature.
To enroll your iPhones and iPads on SureMDM, follow these simple steps here.
Interested to learn other management features on iOS devices? Click here.