Get notified when device goes offline or comes online using SureMDM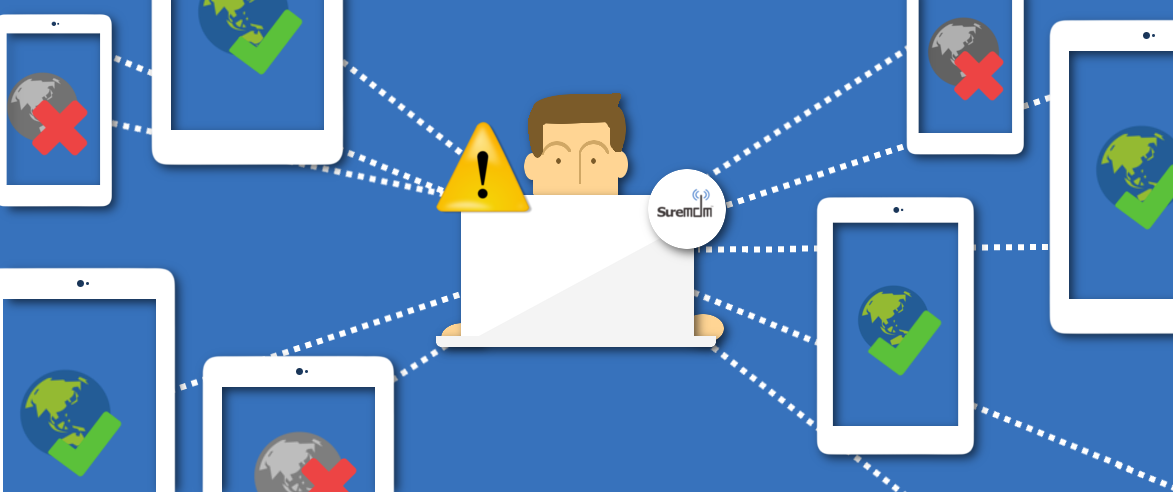 Adoption of MDM (Mobile Device Management) solutions has made remote monitoring and management of mobile devices possible, however monitoring multiple devices and their activities constantly, especially if you have huge set of enrolled devices could be a tedious process.
It is very important to maintain online status of enterprise mobile devices and kiosks. It could be devices coming online on time, remaining online and not going offline. But, there are always few devices or device users who are inconsistent in being online on time or their online status often fluctuates. In these situations, the first thought would be to closely monitor such deployed devices' online and offline status.
Manually monitoring devices and their online or offline status could be a very tiresome and time consuming task.
With SureMDM, online and offline status of devices can be monitored easily with features that can be remotely and silently enabled on any enrolled device. These features once enabled and applied as jobs on the device, the admin or specified recipients would get notifications whenever the enrolled devices come online or whenever devices go offline for a specified period of time.
This can be set up using two kinds of Notification Policy jobs:
Notify when device not connected for __ minutes
Notify when device comes online
Here is how you create these jobs and apply on the device:
Login to SureMDM Web Console

On Notification policy on device prompt, give a name to the job and depending on the requirement select from the following five options:

Enable Battery Policy – Set a Battery Percentage threshold for an alert.
Enable Connection Policy – Set a threshold in minutes. SureMDM will automatically send notifications to specified recipients when the device remains offline for the set period of time.
Enable Data Usage Policy – SureMDM allows you to track and control mobile data costs through two features under this option.
Limitation Alerts and Data Usage Report 
Notify when device comes online – Check this if notifications have to be sent to admin or specified recipients whenever devices come online.
Notify when SIM is changed Notify when device is rooted or Nix has been granted with root permission

 Click OK to finish creating the job
Now, based on the job applied, whenever status of enrolled devices changes, admin and specified recipients will get notifications.
This notification policy feature is also available for Windows CE, Windows Mobile and Windows 7, 8 and 10.
To explore more such security and notification features, click here.
To register for a 30 day trial, click here.
For any technical queries, click here  to get in touch with our tech support team.