Get Started with SureVideo for iOS
Supports
iOS 10.x
iOS 9.x
iOS 8.x
iOS 7.x
Install SureVideo
Login to SureVideo Settings
1. Launch SureVideo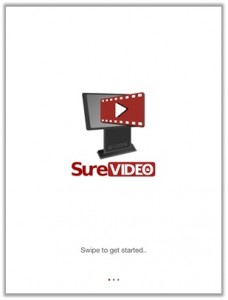 2. On SureVideo Home Screen, tap anywhere on the screen 5 times with 3 seconds to launch SureVideo Settings password prompt
3. Enter default password - 0000 and tap OK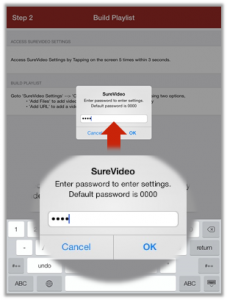 4. On successful login, you will be on SureVideo Admin Settings screen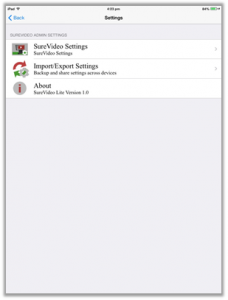 Transfer Video Files using Wi-Fi
1. Launch SureVideo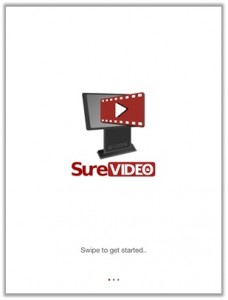 2. On Transfer video files screen, copy the Device IP Address under Wi-Fi Upload option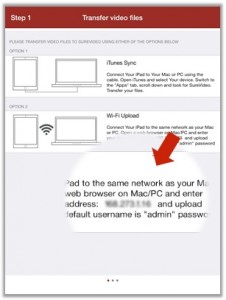 3. Open a browser and enter the Device IP Address in the Address Bar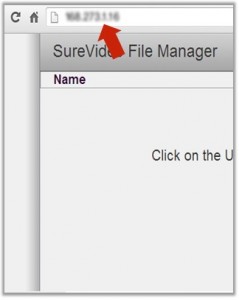 4. Use Upload button to browse and upload video files from your computer
5. Once done, the uploaded video will reflect under SureVideo File Manager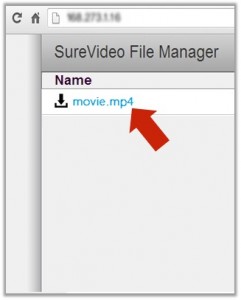 6. The uploaded video files will automatically reflect on List of Files screen in SureVideo
Adding a video in SureVideo
1. Access SureVideo Admin Settings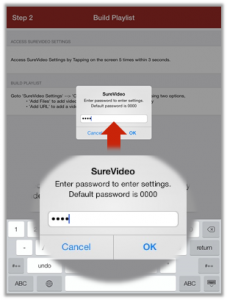 2. Tap on SureVideo Settings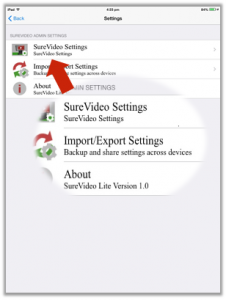 3. On SureVideo Settings screen, tap on Configure Playlist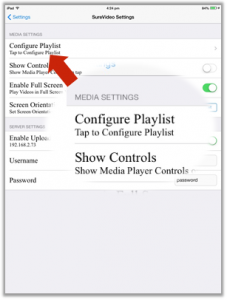 4. On Configure Playlist screen, tap on Add Files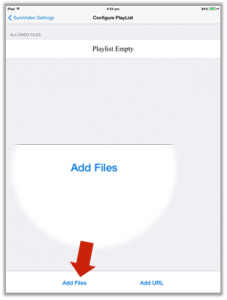 5. On List of Files screen, tap on the videos you would like to allow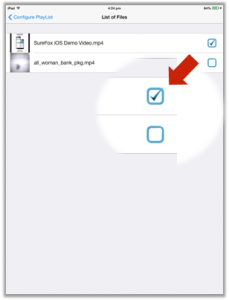 6. Tap on Configure Playlist to complete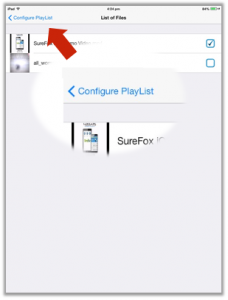 Guided Access
For SureVideo to create complete device lockdown environment, Guided Access has to be enabled. Guided Access locks down the device to a single application mode and disables external control buttons including Home Button.
To enable Guided Access, go to General -> Accessibility -> Guided Access -> On
To know more about Guided Access visit Apple iOS Support Page or read more here.