Get Started with SureFox for iOS
Supports
iOS 11.x
iOS 10.x
iOS 9.x
iOS 8.x
iOS 7.x
Install SureFox
Login to SureFox Settings
1. Tap on SureFox icon
2. On SureFox Home Screen, tap anywhere on the screen 5 times with 3 seconds to launch SureFox Settings Password Prompt
3. Enter Default Password - 0000 and tap OK
4. On successful login, you will be on SureFox Settings screen
Allowing a website
1. Access SureFox Settings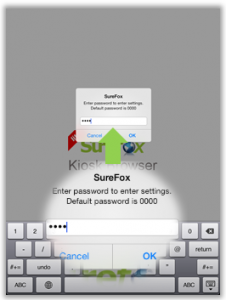 2. Tap on Allowed Websites on Settings screen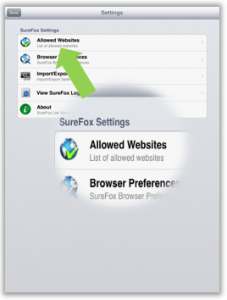 3. On Allowed Websites screen, tap on Add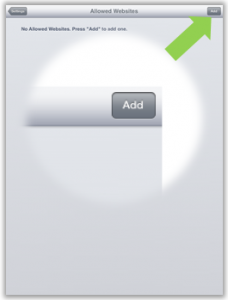 4. On Website Details screen, enter following Allowed Websites Details: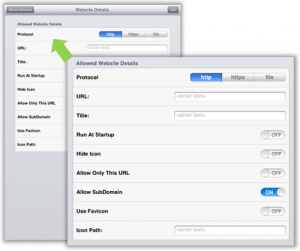 Protocol - Specify if the URL is http, https or file
URL - Enter URL of the website
Title - Give name for the URL
Run at Startup - Switch it ON to run allowed website as soon as the device is switched on
Hide Icon - Switch it ON to hide the icon of the allowed website on SureFox Home Screen
Allow Only This URL - Switch it ON to allow only the added website
Allow Subdomain - Switch it ON to allow browsing of allowed website subdomains
Use Favicon - Switch it ON to use allowed website's favicon
Icon Path - Specify the path of the image to be used as icon image
5. Tap on Add to complete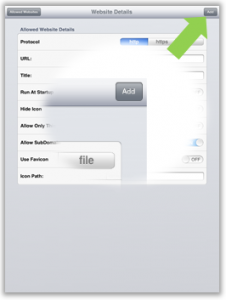 Guided Access
For SureFox to create complete device lockdown, Guided Access has to be enabled. Guided Access locks down the device to a single application mode and disables external control buttons including Home Button.
To enable Guided Access, go to General -> Accessibility -> Guided Access -> On
To know more about Guided Access visit Apple iOS Support Page.