Mobiele Dreiging Verdediging Oplossing
HET IDENTIFICEREN EN VERHELPEN VAN BEVEILIGINGSKWETSBAARHEDEN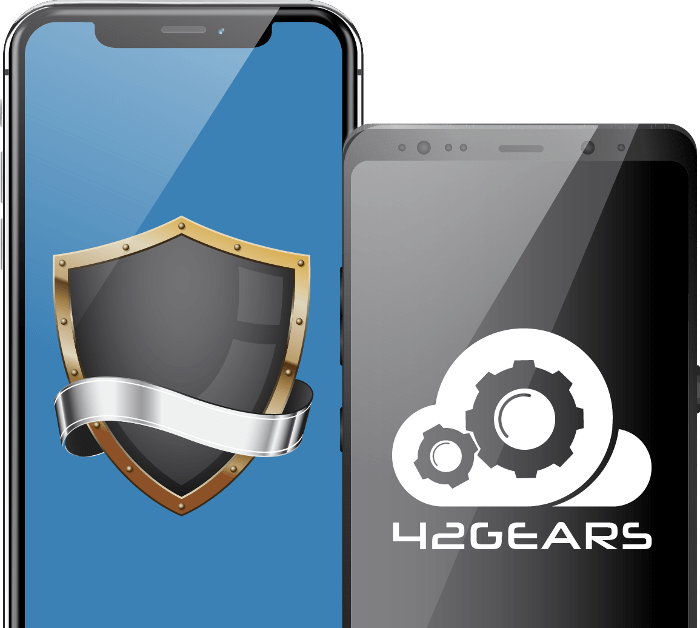 Naarmate er meer en meer manieren ontstaan om mobiele apparaten te compromitteren, hebben organisaties behoefte aan een uitgebreide oplossing om de veiligheid op alle niveaus - applicatie, netwerk en apparaat - te waarborgen. 42Gears' SureMDM maakt gebruik van geavanceerde kunstmatige intelligentie om uitgebreide Mobiele Dreiging Verdediging (MTD) te voorzien. MTD beschermt mobiele eindpunten door een combinatie van machinaal leren, real-time analyse en een 360-graden aanpak.
Mobiele Dreiging Landschap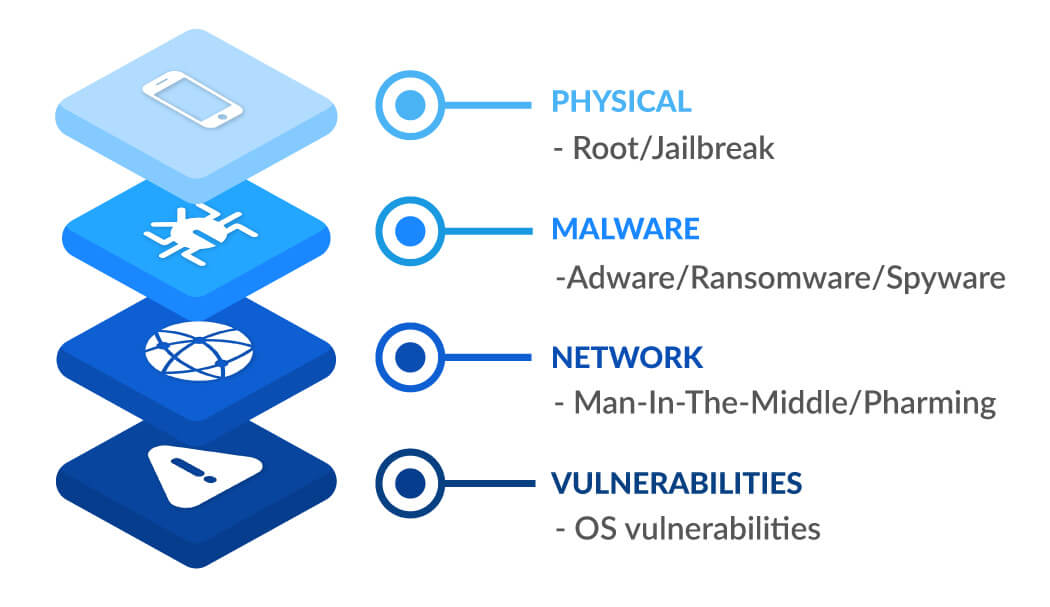 Uitgebreide mobiele Dreiging Verdediging
Bescherming Tegen Schadelijke Toepassingen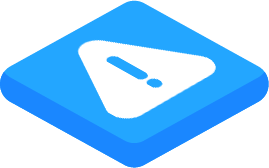 SureMDM MTD identificeert kwaadaardige apps en apps die bedrijfsgegevens in gevaar kunnen brengen door middel van code-analyse en reputatiescans. Naast het beveiligen van apparaten tegen zowel bekende als onbekende malware, biedt SureMDM MTD ook bescherming tegen dynamische bedreigingen.
Bescherming Tegen Netwerkaanvallen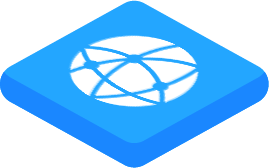 Uit een studie van 2016 blijkt dat bijna 25% van de Wifi-hotspots wereldwijd onversleuteld en dus kwetsbaar zijn. SureMDM MDT biedt bescherming tegen netwerkaanvallen door netwerkverkeer te monitoren en verdachte verbindingen uit te schakelen. SureMDM MDT versleutelt ook automatisch het verkeer bij het aansluiten op onveilige netwerken.
Bescherming tegen Apparaat Kwetsbaarheden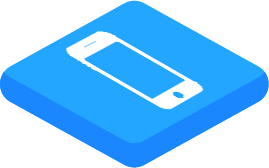 Beveiligingsfouten kunnen ontstaan door kwetsbaarheden in besturingssystemen, gedragsafwijkingen in apparaten of beide. SureMDM MDT pakt dergelijke problemen aan door gebruikspatronen (aanvaardbaar of abnormaal) te volgen en apparaatconfiguraties te inspecteren op zwakke punten die de veiligheid in gevaar kunnen brengen.
PRADEO SECURITY - 360° Mobiele Dreiging Verdediging
Pradeo is een wereldwijde onderneming en een Europese leider op het gebied van mobiele beveiliging. Het biedt oplossingen die de aanval van mobiele dreigingen aanpakken, waarbij gebruik wordt gemaakt van de meest nauwkeurige detectie technologie die beschikbaar is en die wordt gecombineerd met een 360°-benadering.
Door de integratie van Pradeo Security Mobiele Dreiging Verdediging, biedt 42Gears nu de geavanceerde mobiele beveiligingsmogelijkheden van Pradeo aan zijn gebruikers, waardoor ze hun mobiele omgeving zowel kunnen beheren als beschermen vanaf de SureMDM console.